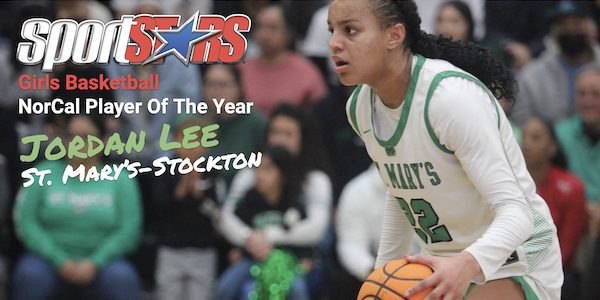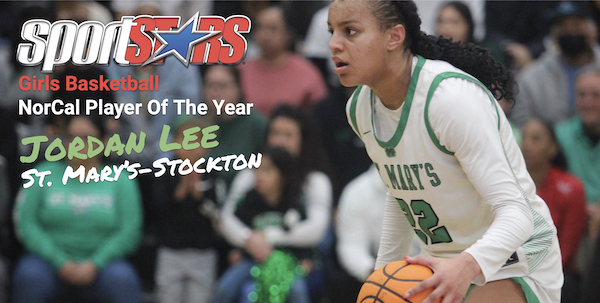 St. Mary's-Stockton Junior Jordan Lee Was The Driving Force For A Rams Team That Reached Div. I NorCal Final Despite A Slew Of Injuries...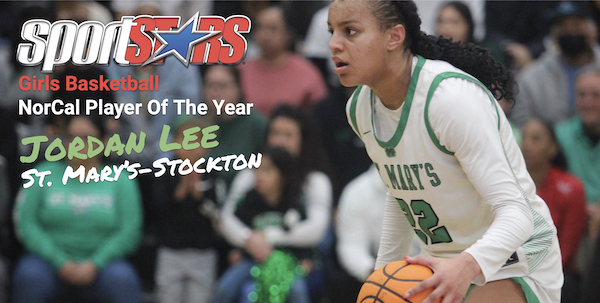 St. Mary's-Stockton Junior Jordan Lee Was The Driving Force For A Rams Team That Reached Div. I NorCal Final Despite A Slew Of Injuries •
Jordan Lee put 47 on Oakland Tech in the NorCals, so she's got to be one of those score-first wings, right?
And though 47 is hard to ignore, especially against a team that defends like Oakland Tech, defense is her calling card.
"Defense is the most important aspect of the game to her," says her coach, Alle Moreno, of the 6-0 junior.
"She took five charges in one game," marvels Moreno, who knows as well as anyone that a lot of elite players haven't taken five charges in their entire careers.
"Defense is incredibly personal," Lee says. "Defense gets my offense going."
Of course, Lee learned early on that there's more to the game than scoring. Both her parents played collegiately in Canada, and her dad Roderick has coached her since she first started playing.
_______________________________
CONNECT WITH US:
Follow SportStars on Twitter & Instagram | Like us on Facebook | Subscribe!
_______________________________
But even though she calls herself a "coach's kid," and Moreno praises her basketball IQ and calls her "a coach on the floor," what really separates her — what really drives her — is her competitive fire.
"You can't teach that kind of will," says Moreno, who saw the same kind of fire in Chelsea Gray, her teammate when she played at St. Mary's. Gray, now a star in the WNBA and Olympic gold medalist, "did whatever she needed to do to win — and Jordan reminds me of her."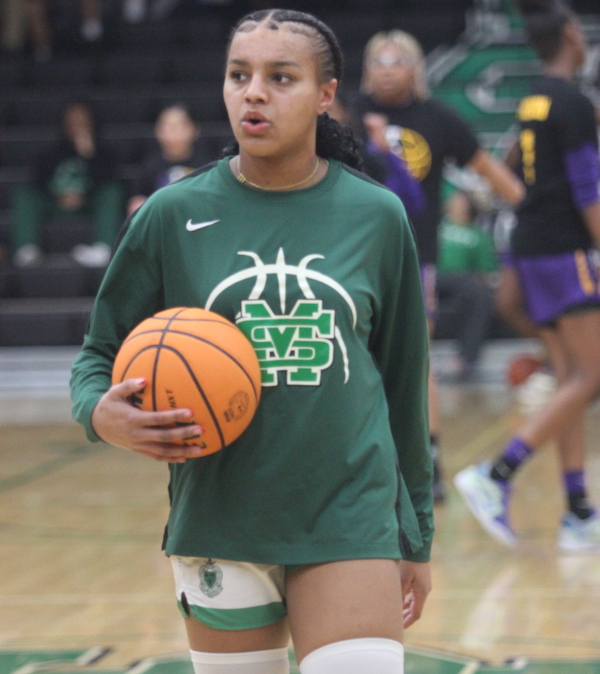 Lee's understanding of the game also triggered one of her biggest steps forward this season: Raising her 3-point percentage from 26.7 percent as a sophomore to 39.3 as a junior. Unlike many elite players who are satisfied getting to the rim over and over again, simply by being taller and more athletic than their overmatched opposition, Lee realized her own future and her ability to help her team required her to put in the time and effort to refine her stroke from beyond the arc.
"She spends lunch and every break shooting," says Moreno. "She didn't get a trainer or anything like that. She just put up two or three thousand shots and made herself better."
Another area where Lee improved was leadership.
"After last season, we challenged her to speak up more," Moreno said. "Her maturity and leadership were a major factor in our success"
That was especially true when senior point guard Nia Anderson went down with a torn ACL halfway through the season. Suddenly, Lee was not only forced to expand her role on the court, she also had to take on more responsibility off of it.
"It was tough, and in the middle of the year," Lee said. "But it taught me how to lead in different ways."
It also taught her more about playing the point, something she hadn't done for St. Mary's.
"It made me more versatile," she noted, "and made me a better player."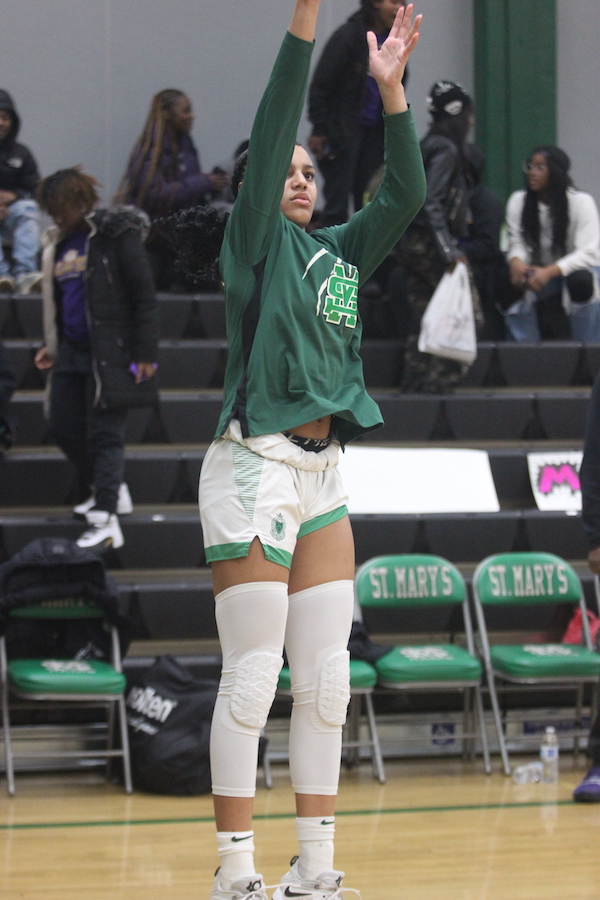 Another thing that made her a better player was competing against boys in elementary school. "It was great in terms of mental toughness," she says. "If I scored against a boy, he would say 'I'm not going to let a girl beat me'."
Of course, she had trouble scoring because, she laughs, "they never pass the ball."
That school of hard knocks prepared her well for club basketball, and she immediately made a name for herself.
"I came here recruiting for San Jose State," says Moreno, "and Jordan was in the gym."
It didn't take long for Moreno to realize the middle schooler was going to be really good. "You can tell from a young age," the coach added.
Moreno, now in her third season as a high school coach, can appreciate Lee's talent — not only as a college prospect (she's 15th in the nation in the Class of 2024, according to ESPN Hoopgurlz), but also as a worthy successor to St. Mary's greats like Gray, Afure Jemerigbe, Jacki Gemelos and Moreno herself.
Lee was certainly aware of the tradition at St. Mary's. How could a young player not be?
"You get blasted by the 15 banners on the wall of the gym" she said.
Yet, she has embraced the challenge.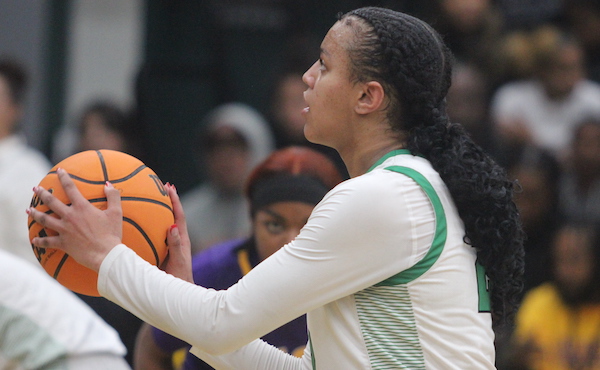 And despite her individual success, there were challenges aplenty for St. Mary's this past season, over and above the usual daunting schedule. At the beginning of the season, the Rams had four senior starters; at season's end, they had one. The team was completely remade on the fly, and still managed to win 26 games.
"We had to fight through adversity," Lee said, and she immediately deflects credit from herself to her teammates. "Our sophomores stepped up."
Thus, the stage is set for next year, when St. Mary's once more is primed to be a California power.
And sophomores or no sophomores, the biggest reason will be Jordan Lee. "She's one of the most special kids I've ever coached," Moreno said.