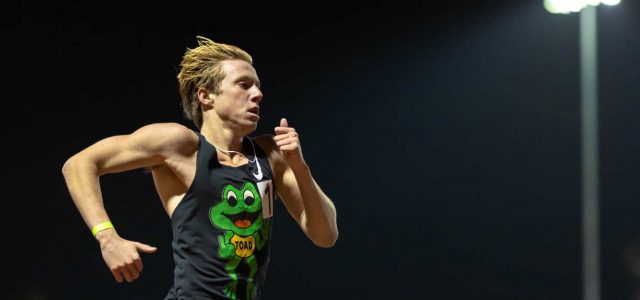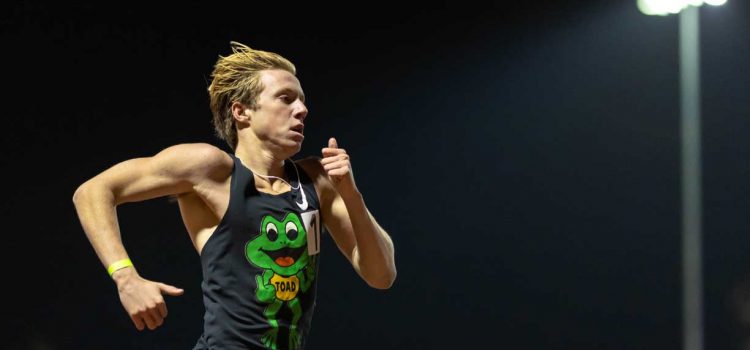 By Erik Maack Outdoor track is officially back! Though some tracksters have been getting after it indoors, many West Coast and warmer climate states...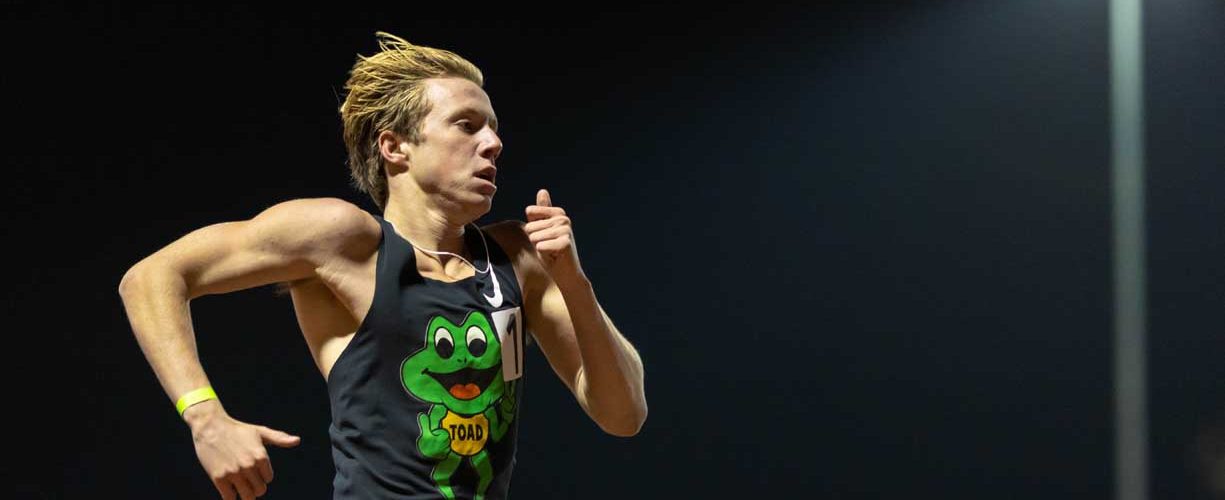 By Erik Maack
Outdoor track is officially back! Though some tracksters have been getting after it indoors, many West Coast and warmer climate states have been waiting eagerly for official meets to start back up again. The premiere US 10k race, The Ten by Sound Running, gave a chance not just for the pros, but high school level athletes as well by adding boys and girls 800 and 1600 sections. Though the blazing fast 10ks certainly deserve much of the spotlight with American and British records on the women's side, the high schoolers featured ran strong as well. Mostly local talent was to be found in the boys and girls fields, but for a state like California that is certainly nothing to scoff at with big stars showing up from powerhouse Newbury Park.
Beginning with the boys 800, NXN champion and Newbury Park athlete Aaron Sahlman appeared intent on going for a sub 1:50 mark. Having run 1:48 and some change early on last year it was a reasonable goal. Tough for Sahlman though was the fact that he'd have to brave this challenge alone. Going out at a punishing 52.25 first lap no one else was in sight, with the next closest racer 2 seconds back. Cruising the final lap in just about 58 flat he won in 1:50.25, leaving second place Ambodai Ligons from Cathedral HS 3 seconds behind in 1:53.38. Though it was a very comfortable win for Sahlman, third through sixth were all six-tenths of a second within one another going from 1:54.19 to 1:54.78.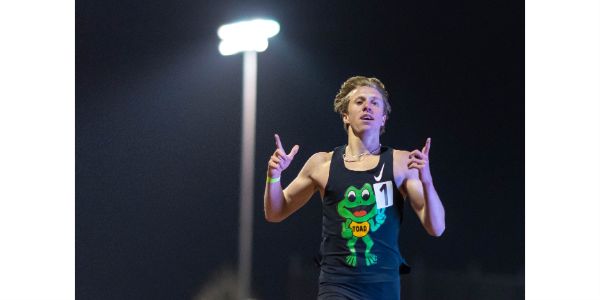 The girls 800 was a similar story. Two Jserra Catholic racers, Georgia Jeanneret and Anastasia Snodgrass went to the front, shaking most competitors off by the first lap and coming through in 63.67 and 64.9 respectively. Snodgrass did her best to stay on her teammate but Jeanneret was feeling too strong, crossing the finish line in 2:11.91. Snodgrass came through just a few seconds behind, finishing in 2:14.74 with Nicole Samson from Webb rounding out the podium in 2:15.55.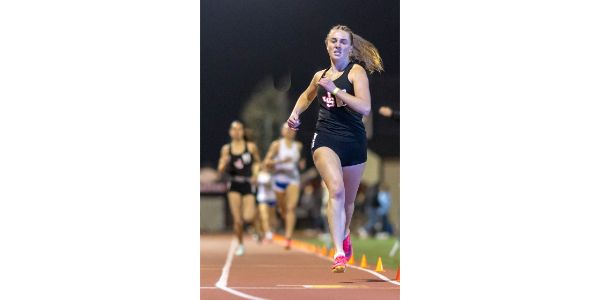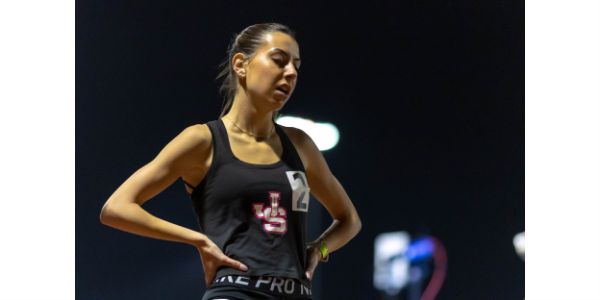 Boys 1600 was up next and it ended up being a fight all the way through as Brayden Seymour 24th at NXN from Newbury Park and Emmanuel Perez Division IV California XC champ from Cathedral ran gutsy and hard. Things got out quick with Seymour and Perez splitting about a 60 first 400, already 3-4 seconds ahead of the rest of the field. Seymour had taken the lead and held onto it, dragging Perez who was right on his heels through in 2:04 for the 800 and 3:09 for 1200. Here is where it really got nasty, as coming into the last lap Perez was within a tenth of a second on Seymour, both really put on the jets. Getting faster and faster they each dug down pushing one another to their limits. Swinging around the final straightaway Perez got on the outside of Seymour, kicking as hard as he could. Right at the line with both leaning it was unclear who had taken the victory. Each boy ran nearly 60 flat for that final lap all out. The results came in and it was Emmanuel Perez who took the victory, literally just inches ahead of Seymour, running 4:09.27 to Seymour's 4:09.33. Quite impressive, and tough racing out of them both.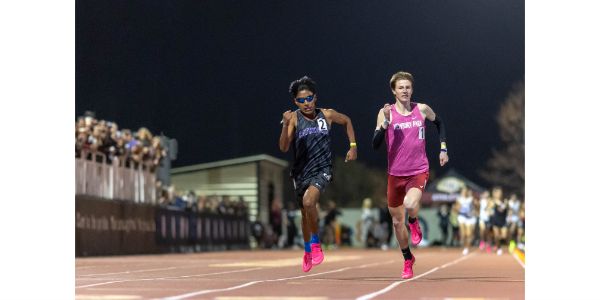 Next was the girls 1600. Dana Hills athlete and CHAMPS nationals qualifier Allura Markow took to the pacing of the field, striding out a 70.53 first 400, stringing along Brynn Garcia from Jserra Catholic with her. Garcia seemed content to stick onto Markow and let her do much of the wind breaking as they clipped along at sub 5 pace. Markow looked impressively strong, running consistent 73s for the second and third lap, bringing up the heat just a bit through 1200 to have a comfortable two second lead over Garcia. Coming into the final lap Markow was feeling strong as ever, bringing down her pacing from 73s to a 71 showcasing how much left she had in the tank, even with decent distance between her and second. Garcia faded a bit running 74 high through 1200 and then a 75 mid for her final lap. Markow finished nearly 6 seconds ahead of Garcia, coming through in a new PR of 4:48.95 and Garcia running 4:54.69. A total of 5 girls broke 5 minutes for the 1600 with 3 more just on the cusp finishing in 5:00.54 or faster.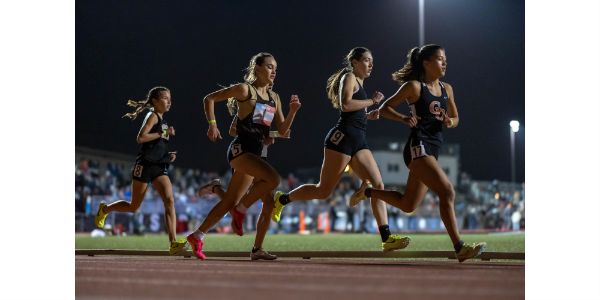 The final big feature of high schoolers came during the men's 1500 where Newbury Park star Leo Young was racing against a field of professional athletes. Leo started out fairly conservative, shifting himself out the middle of the pack in the beginning, keeping relaxed and letting himself get pulled along. Going through the first two laps he was right at sub 4 minute mile pace, still keeping in close contact with the back of the pack, he went 59.13 and 59.89 in the second and third lap. His calm strategy paid off, as he was right on the back of everyone for the final lap he turned it on, sprinting around many of the people he was previously behind who were starting to tighten up. He kicked and kicked and kicked, getting himself all the way up to second he was just barely held off by an equally fast kick from Under Armour athlete Casey Comber. Young finished with a 57.56 final lap and an extremely fast time of 3:40.86, when converted is a sub 4 minute mile.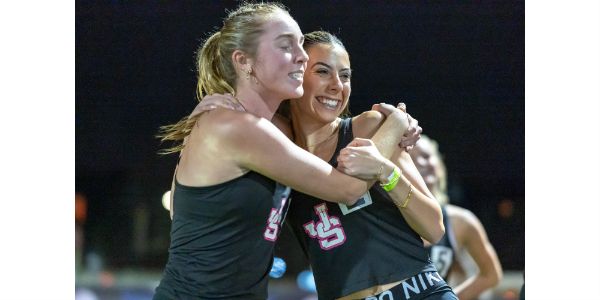 Super exciting racing was to be had at Sound Running's The Ten and was a good way to really kick off outdoors. I personally am excited to see more mile showdowns, as Leo Young has yet to officially break 4 minutes, but after this 1500 it is clear he has the fitness too. On top of that, considering Connor Burns 3:59.11 indoors at Boston last week, it is clear there could be another deep list of sub 4 high schoolers similar to last year's crop. All we can do is wait for now. Keep your eyes peeled for some more national caliber indoor races as the 200m oval season finishes up, as well as the many big invites coming up quickly for outdoors.