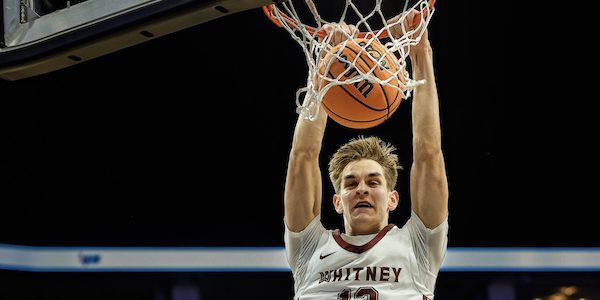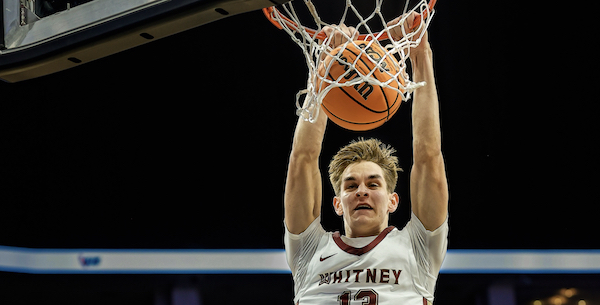 Salesian Girls Show Grit In 2OT Road Win; EBAL Dominates; Sierra Foothill League Cinderellas Whitney, Granite Bay Boys Set To Clash Again • PICTURED...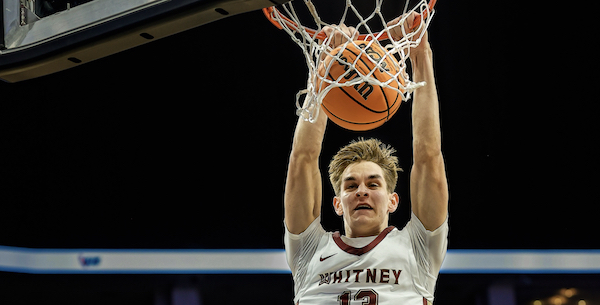 Salesian Girls Show Grit In 2OT Road Win; EBAL Dominates; Sierra Foothill League Cinderellas Whitney, Granite Bay Boys Set To Clash Again •
PICTURED ABOVE: Whitney-Rocklin Senior Derek Lamb Dunks The Ball During The Sac-Joaquin Section Division II Final. (David Gershon photo)
As the Open Division closed out the first round of the CIF State Basketball Playoffs, the pair of NorCal games played certainly delivered the drama. And of the two, it would be hard to top the Salesian girls basketball team's double-overtime road win at Folsom Wednesday night.
The North Coast Section Open Division champions and defending CIF Div. I champs trailed the Bulldogs after each of the first three quarters. The Pride were down eight before outscoring the Bulldogs 20-12 over the final eight minutes.
After eight more minutes of action (two four-minute OTs), Salesian (26-4) prevailed 76-70. Senior guard Makiah Asidanya finished with a double-double of 27 points and 14 rebounds while fellow senior Eryn Gardner added 11 points and 10 boards.
"(We play with) heart and soul," Salesian coach Steve Pezzola said when describing his team following its NCS Open championship win on Feb. 24. "They don't want to lose. And they don't want to lose not because of the medals and titles. They don't want to lose for their sisters. They know their sisters are playing hard and they just want to go. There's a great chemistry on this team, and they don't want to lose for each other."
The win sends the Pride into a semifinal on March 4 with the bracket's top seed — and NorCal's No. 1-ranked team — Piedmont. The Highlanders (27-0) faced Salesian earlier this season on Jan. 16 and prevailed 69-63.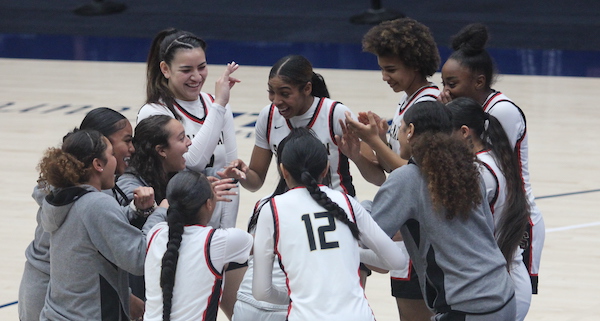 Perhaps Salesian's biggest weapon against Piedmont will be experience. While the Pride graduated seven seniors from its state championship roster of a year ago, there's still a number of players who were part of that state title run and know what it takes.
_______________________________

CONNECT WITH US:
Follow SportStars on Twitter & Instagram | Like us on Facebook | Subscribe!
_______________________________
"We had some big shoes to fill coming into this season, but those seniors left us with a lot of lessons," Salesian senior post Nyana Asiasi said. "We have a lot of heart, and grit. Our six seniors this year are just insane. I just have all the confidence in this team."
NorCal's other Open Div. game last night happened in the boys bracket where De La Salle-Concord went to Archbishop Mitty and closed the game on a 10-3 run to win 46-44.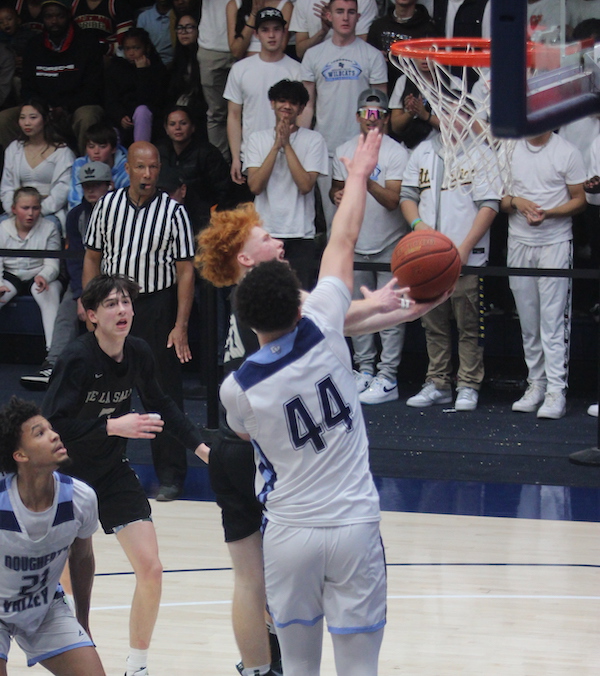 The Spartans (22-8) trailed 41-36 with a little more than three minutes remaining. Junior guard Leo Ricketts had a pair of key defensive plays that would lead to points at the other end, and sophomore Alec Blair made a couple of tough shots in traffic. The biggest shot came from junior wing Ashawn Salkhi, who sank a 3-pointer that put De La Salle up 45-43 with 16.7 left.
Blair led the Spartans with 16 points in what was a bounce-back effort after foul trouble limited his effectiveness in the team's NCS Open finals loss to Dougherty Valley-Danville. 
"The thing about Alec is he's a great competitor," De La Salle coach Marcus Scrhoeder said after that loss. "He'll keep his head up and he'll bounce back. He's an incredible kid."
De La Salle heads to top seed, NorCal No. 1-ranked Modesto Christian (26-6), for a March 4 semifinal. The Crusaders have not lost to a NorCal opponent this season.
EBAL CLOUT ON FULL DISPLAY
De La Salle's win over Mitty saw the East Bay Athletic League finish the first round of regional play with a 4-1 record. Which should track for anybody who followed SportStars NorCal Top 20 Boys Basketball Rankings this season. 
In fresh rankings released following the section championships, the EBAL had five teams inside the Top 20: No. 2 Dougherty Valley-San Ramon (OPEN: bye), No. 5 De La Salle, No. 9 San Ramon Valley (DIV. I: 63-59 win at Clovis North-Fresno), No. 11 Granada-Livermore (DIV. I: 65-58 win at No. 18 Sacred Heart Cathedral-S.F.) and No. 12 Dublin (DIV. I: 73-58 loss to No. 7-ranked Riordan-S.F.). Also, unranked California-San Ramon — a 14-seed in Division II — upset third-seeded Sacramento High 69-63.
"I've been here since 1990 as a student, as a player here. I've never seen our league from top to bottom this strong," San Ramon Valley coach Brian Botteen said back in January. "It's exceptional basketball, and it's a treat to be a part of."
And not to be ignored, EBAL girls teams went 4-0 in the opening round of regional action. Ho-hum.
SIERRA CINDERELLAS MEET AGAIN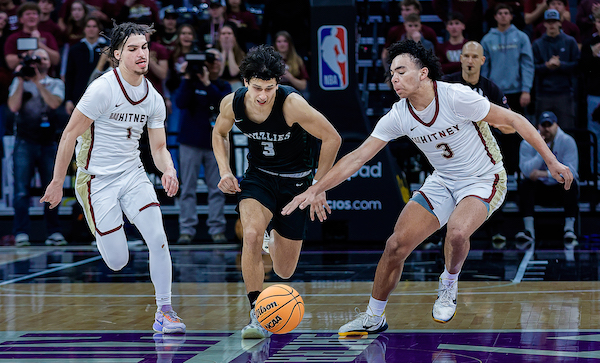 The boys teams of Sierra Foothill League schools Whitney-Rocklin (22-10) and Granite Bay (15-18) have their bracket-busting hardhats on yet again.
Just a few weeks ago, the two teams turned the Sac-Joaquin Seciton Div. II field into chaos. Granite Bay stormed its way to the final as a 13 seed, upsetting top seed Rio Americano-Sacramento along the way. Whitney was the No. 7 seed and knocked out undefeated 2 seed Atwater in its march to the championship game.
Whitney won the SJS final 61-56 over the Grizzlies, and now they'll meet again tonight (March 2) in the CIF Div. II quarterfinals. The Wildcats are now a No. 9 seed and won 55-53 at No. 8 Pleasant Valley-Chico on Tuesday night. Granite Bay drew the No. 16 line in the bracket and went on the road to topple No. 1 Clayton Valley-Concord 45-44.
This will actually be the fourth meeting between the two teams this season. Whitney holds a 2-1 edge. Each of the first three games were decided by single digits.
We mentioned in the notes attached to Tuesday's rankings that the CIF Division II field was loaded (8 section champs, two runners-up and two NorCal Top 20 teams). Well, opening night saw the 1, 3 and 4 seeds all lose.