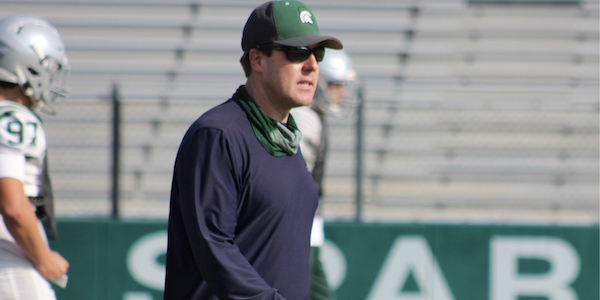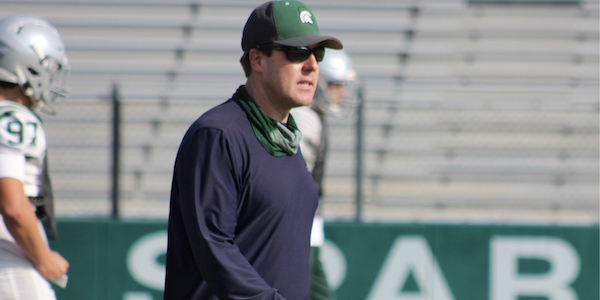 Departure Of Defensive Coordinator Nate Kenion Leads To Key Role Changes And The Return Of A Very Familiar Face • There was no need...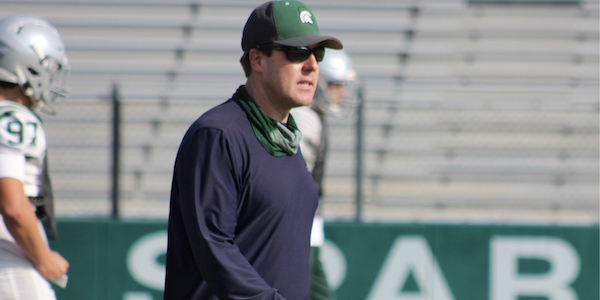 Departure Of Defensive Coordinator Nate Kenion Leads To Key Role Changes And The Return Of A Very Familiar Face •
There was no need to overthink it. Sometimes it's best to just go with what works — which led De La Salle football coach Justin Alumbaugh to one of the most proven coaching commodities he knows.
Hoping to explore collegiate-level positions, three-year defensive coordinator Nate Kenion asked to step away from the Spartans staff earlier this spring.
Filling the vacancy required no formal interview.
Longtime De La Salle assistant and defensive coordinator Terry Eidson is rejoining the staff to coach the Spartans' special teams — something the coach did for several of his 30-plus years on the Spartans sidelines. Eidson "officially" left the staff after the 2019 season, but remained on campus as a teacher and continued helping out in a consulting role on game nights. With his teaching role to be significantly reduced for the coming school year, a full-time return to the Spartans sideline became manageable.
"It was one of those scenarios where it was going to be a great fit," Alumbaugh said late Tuesday afternoon, also noting that Eidson would coach safeties. "He's not in there teaching five classes a day anymore. He'll have the ability to to take a breather and also do the work that he loves."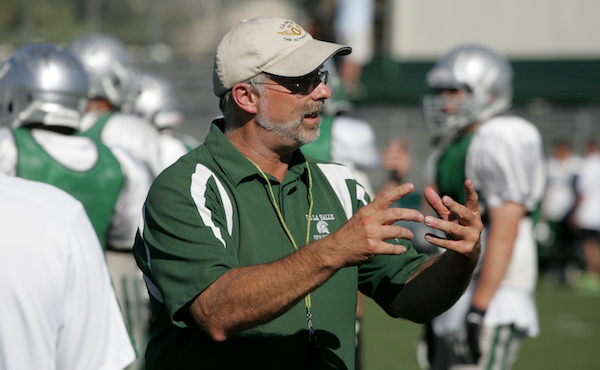 Meanwhile, Alumbaugh, who has been the primary offensive play caller for each of his first 10 seasons running the program, will return to the defensive side of the ball. He was a star linebacker for the program and was the top defensive assistant under Eidson for several seasons before succeeding Bob Ladouceur as head coach.
_______________________________
CONNECT WITH US:
Follow SportStars on Twitter & Instagram | Like us on Facebook | Subscribe!
_______________________________
Taking over play-calling duties for the offense will be assistant Kevin Fordon. A 2000 De La Salle graduate and history teacher on campus, Fordon joined the staff a few years ago and has been working with receivers.
Fordon was previously a head coach at Riordan-S.F. where he led the Crusaders to a Central Coast Section finals appearance in 2015. He was also part of the Concord High coaching staff during that program's hugely successful run from 2010-2013.
"Kevin's a very bright guy," Alumbaugh said. "He and I have the same prep period during the school day so we've been working together on the offense for several months now anyway. … He's called plays before; he's not going to be intimidated by the moment or anything like that."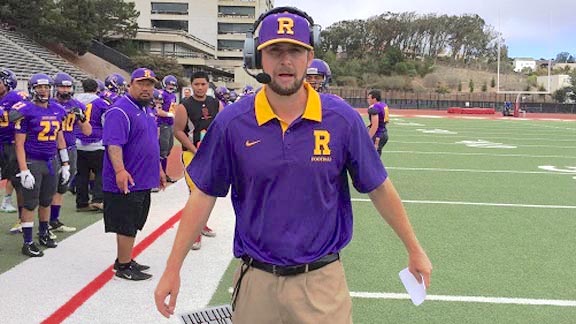 Alumbaugh noted that there's a lot of help on the offensive side of the ball, including a pair of former NFL running backs in Maurice Jones-Drew and Terron Ward.
"It was never just me running the offense anyway," he added.
The new staff has been in place throughout the spring football session, which will conclude for De La Salle on Thursday when it visits Serra-San Mateo for a joint college showcase event from 5-7 p.m.. The showcase will be open to fans and will be followed by a barbecue. Alumbaugh said there are already plans to run the event again next spring with De La Salle playing host.
The Spartans 2023 schedule begins with a home game against SoCal power Orange Lutheran on Aug. 25. That will be followed by road games at St. Francis-Mountain View and Folsom.
Finally, fans and listeners of the SportStars' high school football podcast, 7 Friday Night, can rest easily as Eidson plans to maintain his weekly appearances.