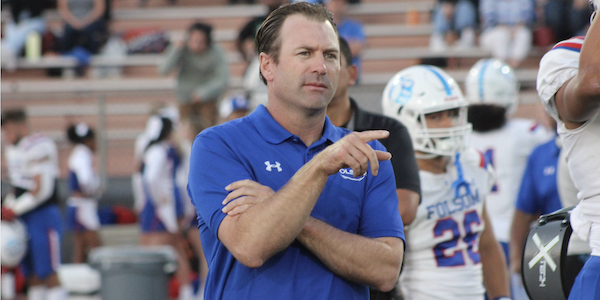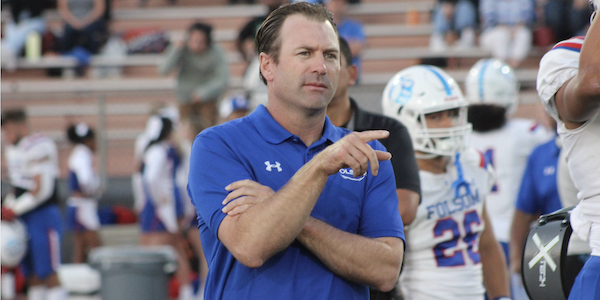 The 2023 Sac-Joaquin Section Football Season Opens Friday Along With Plenty Of Intrigue And Expectations In what has become a tradition in recent years,...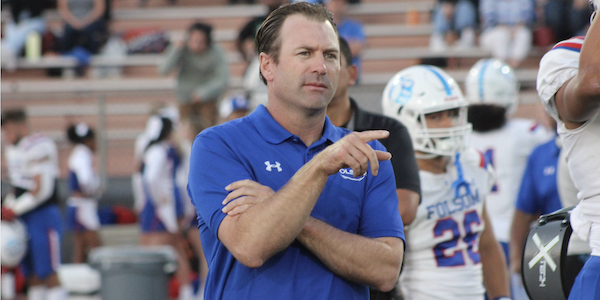 The 2023 Sac-Joaquin Section Football Season Opens Friday Along With Plenty Of Intrigue And Expectations
In what has become a tradition in recent years, it's the Sac-Joaquin Section that gets to usher in a new season of Northern California football.
We know it's been a minute since readers were dialed into the SJS football season, so we're here to provide a reset. Below you'll find five of the biggest storylines and questions we'll be following as the season kicks off.
FOLSOM: Are Young Pups, Still Top Dogs?
It's hard to say that the Sac-Joaquin Section football program everyone has been chasing this last decade is the "same old program" when there are so many new faces on the Folsom Bulldogs' roster. Especially at the skill positions.
Make no mistake: Folsom is the preseason favorite to claim the SJS Division I title and compete for the Northern California regional championship. But those watching — including plenty hoping to see a change to the status quo — might need a program to figure out who is on the field for Folsom head coach Paul Doherty. Scanning the Bulldogs' numerical 2022 roster, one will see a major turnover, especially from number 1 to 25.
"Last year, we were a veteran team. Between December 2021 to August 2022, it was the status quo," Doherty said, referring to recognizable players returning with established roles. "This year, we have a young group, but with lots of potential."
That potential will be tested early and often as Folsom faces a gauntlet of Northern California's best teams right out of the gate. The Bulldogs open with road contests at Monterey Trail, Serra-San Mateo, Edison-Stockton, and Turlock before wrapping up their nonleague slate with a home opener against vaunted De La Salle-Concord.
_______________________________

CONNECT WITH US:
Follow SportStars on Twitter & Instagram | Like us on Facebook | Subscribe!
_______________________________
"We will have plenty of adversity," Doherty said of the schedule that sees his young Bulldogs getting little to no time to acclimate. "We'll win. We'll lose. But it's going to be fun."
Folsom's motto or rallying cry for the 2023 season is, "Only Good Vibes." Doherty is hopeful that the vibes will still be good when Folsom transitions from challenging nonleague schedule to the grind of the Sierra Foothill League schedule.
The young "pups" that will be asked to lead Folsom through what is surely one of the most challenging schedules in Northern California — and maybe well beyond the region — are underclassmen that will be seeing their first significant varsity playing time.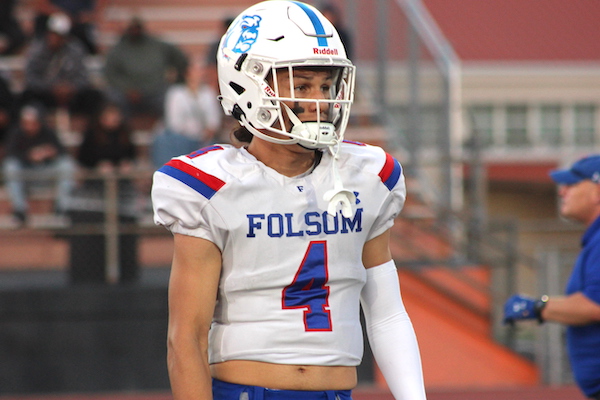 Sophomores Ryder Lyons (QB), Isaiah Williams (WR), and Jameson Powell (WR), along with junior Taniela Tupou (TE) will be counted on at the offensive skill positions, but have little to no varsity stats from the 2022 season. The group combined for three carries and two catches for a total of 42 yards of offense last season. That means the element of surprise (no tape to watch and analyze) may be the young Bulldogs' best weapon.
The youth at the skill positions will be balanced by years of experience and knowledge in the trenches. Doherty will rely on veteran linemen that have already lined up against many of the best in the region. Senior Lucas Hardeman has three years under his belt already while senior Elijah Gulewich and junior Theo Greule will each be starting their third year in the middle of all the action on the offensive and defensive lines. Senior OL/DL Remington Masterson, who was a starter in the trenches last year, rounds out Folsom's lone veteran unit.
Summer workouts and preseason practices have Doherty and the Bulldog faithful excited and cautiously optimistic despite the uphill climb that awaits Folsom. But the head coach knows that the expectations and tough schedule are exactly what his players want.
"That's what the kids sign up for," Doherty said of the difficult road ahead. "They want to play in the biggest games against the best teams. It can put stress and pressure on the players, but they are excited and we are going to have fun."
Following the fun of the nonleague schedule, Folsom opens its SFL slate on September 29 at home against local rival, Oak Ridge-El Dorado Hills, before facing many of the area's best programs. Doherty believes that SFL foes like Oak Ridge, Rocklin, Whitney-Rocklin, and Granite Bay may be "up" from last year while the Bulldogs will be fighting to stay on top of the league in a relatively "down" year, but he is counting on his young team to mature and rise to the occasion. Maybe even to keep the title of "the same old program" that everyone is trying to beat.
"We are not where we were a year ago at this time, but we'll get there." Doherty said. "I don't know when we will get there, but we are excited about this group and where we can go."
ST. MARY'S-STOCKTON: Getting Defensive — Can The Rams Maximize Their Super-Talented Roster In All Phases Of The Game?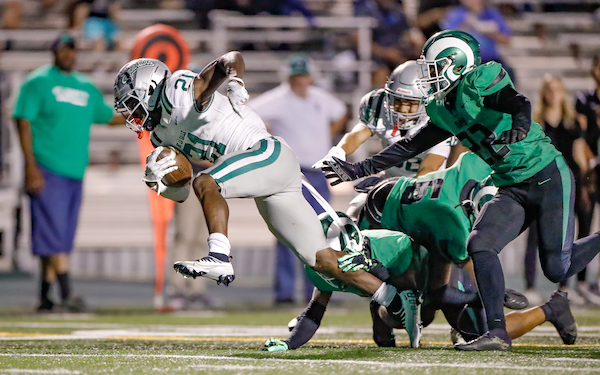 The St. Mary's-Stockton Rams' New Year's resolution was, Improve the Defense. After a dream 10-0 regular season highlighted by victories over Central Catholic (by 40 points) and De La Salle turned into a nightmare 51-50 playoff-opening loss to Turlock, head coach Tony Franks and the entire St. Mary's program almost immediately went to work on improving the defense.
The disappointing loss marked the second consecutive season that the Rams and their high-powered offense finished with a loss in which the team gave up 51 points (Rocklin defeated St.Mary's 51-47 in 2021), resulting in a call for action.
"It was extremely disappointing," Franks said of losing the playoff opener after one of the program's best regular seasons ever. "Needless to say, the emphasis going into this season starting in January is to play good defense at the end of the year."
The Rams have lit up the scoreboard for years with potent offenses featuring highlight-reel playmakers. But defense has not been the program's specialty, and recently become an Achilles heel for St. Mary's. Turlock quarterback Cole Gilbert exposed the Rams' weakness by racking up 466 yards of offense and 6 total touchdowns to end the season.
"We knew what we had to do," Franks said of addressing the team's defensive struggles in the playoffs. "We challenged our secondary and have tweaked some coverages. And we need our defensive front to get pressure on the passer."
Franks and his staff are hopeful that the defensive refinements will result in better results on the stat sheet and the scoreboard. The Rams' pass defense will be tested immediately against a Clovis West offense that features three Division I wide receiver recruits in their home opener Friday night in Stockton.
"Clearly our defense, and especially the secondary, will be put to the test," Franks said. "We'll see how we do right away."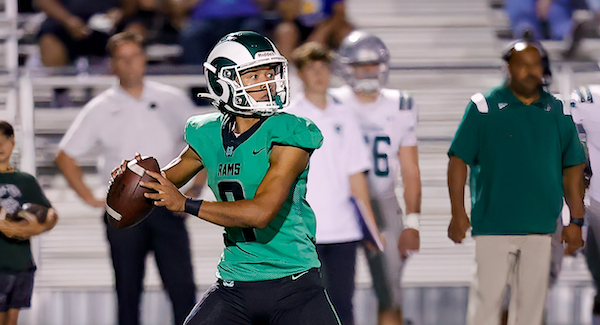 St. Mary's will host Central Catholic and Manteca before hitting the road for contests at De La Salle and Bishop Amat-La Puente to round out the Rams' nonleague slate.
Most of the St. Mary's roster is back with the goal of erasing the bad memory and taste of a heartbreaking playoff defeat. The 2022 Rams had few seniors on the roster last year and a huge junior class that is back to change the ending of the season in 2023. Seniors dominate the skill positions with quarterback Samson Hunkin, running back Asante Carter, and wide receiver Cayden Ward leading a veteran offense hungry to get back to winning games. Sophomore Kenneth Moore III is also back at a receiver position after posting 506 receiving yards and 5 touchdowns as a freshman.
But the difference will have to be the returners on the other side of the ball that have a more personal score to settle.
"I am curious and anxious to see how our secondary plays because we put a lot of work into it," Franks said.
Work that the Rams hope will pay off throughout the season—especially in the postseason.
GRANT-SACRAMENTO: Are The Pacers A Powerhouse Again? Signs Point To 'Yes'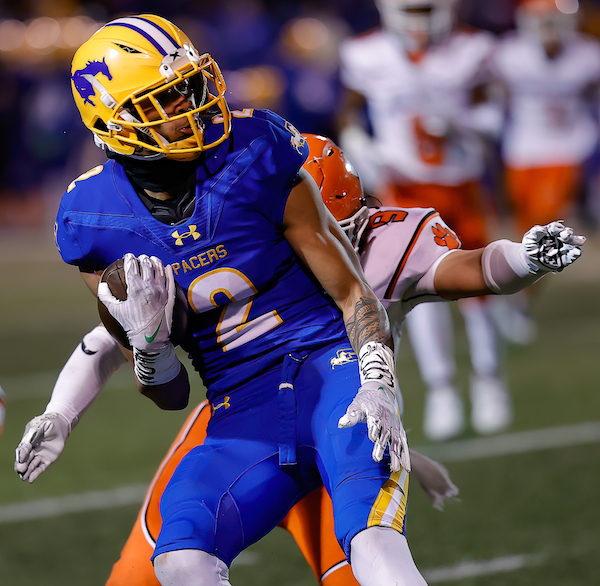 If a quest for redemption provided fuel for Grant's run to a state bowl title in 2022, then 2023 seems to offer the Pacers a chance to remind folks that consistency is also a hallmark of the longtime powerhouse program.
Of course, there are new faces in new places this time around, but the playmakers that return from that bowl run are plenty capable of showing the way.
Two-way standout Kingston Lopa is the name everyone knows, as the Oregon commit will star both at receiver/tight end as well as the defensive backfield. Seniors Hakim Reynolds, Solomona Malae and KJ Jones will help provide leadership on defense, and junior defensive lineman/tight end Jeremiah Tuiileila should make plays on both sides of the ball.
A few of the new faces provide even more reason for optimism. Two of the Sacramento area's most dynamic athletes now call Grant home, beginning with Sheldon-Sacramento transfer Devin Green. A UNLV commit, Green rushed for 771 yards and 11 touchdowns and added 22 catches for 306 yards and five more touchdowns as one of the Huskies stars in 2022.
Green has company in making the move from one end of Sacramento to the other. Do-everything athlete Wayshawn Parker made the offseason move from Elk Grove to Grant after rushing for 807 yards and 13 touchdowns for the Thundering Herd. He'll also be a key playmaker at linebacker/defensive back and as one of the area's premier returners.
Who will get the ball to all these weapons? Gone is All-NorCal quarterback JoJo McCray, and junior Luke Alexander appears poised to take the reins. He'll have plenty of weapons at his disposal as he settles in to lead the Pacers' offense.
CENTRAL CATHOLIC-MODESTO: Could A Third-Year QB And Two Dynamic Targets Lead To An Uncharacteristic Air Raid?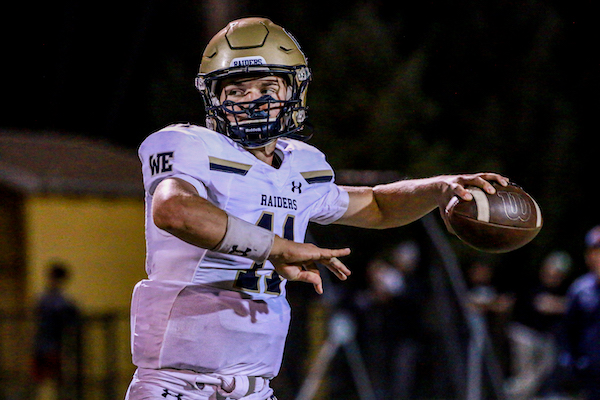 OK, so no one truly believes the Raiders are suddenly going to turn their offense into a 40-pass per game aerial assault.
But could the pass outweigh the run this season?
Central Catholic's ground game has long been one of Northern California's most dependable methods of ball movement. Over the last five full seasons (excluding the 2020 pandemic season), Central Catholic has averaged 3,528 yards of team rushing per year. Compare that with 1,645 yards per year through the air and it's no secret which mode of travel has led the way.
What will 2023 hold? Central Catholic returns one of the region's top quarterbacks in senior Tyler Wentworth as well as a pair of dynamic receivers in Trace Hernandez and Cal-bound Brooklyn Cheek.
In 2022, Hernandez hauled in 34 passes for 721 yards and nine touchdowns while Cheek added 25 catches for 463 yards and three scores. Wentworth passed for 1,986 yards and 20 touchdowns, averaging a shade over 165 yards per game.
Statistically speaking, Wentworth is also the team's top returning rusher, and the Raiders will need to find a replacement for Tyler Jacklich and his 2,206 yards and 30 touchdowns. Of course, if history is any indication, the next great Central Catholic runner is just waiting to step forward.
No matter which approach head coach Roger Canepa chooses to highlight, taking to the skies should represent a pretty good option for the 2023 Raiders.
CASA ROBLE-ORANGEVALE: Are The Rams The Best Sac-Area Team Outside The Sierra Foothill League?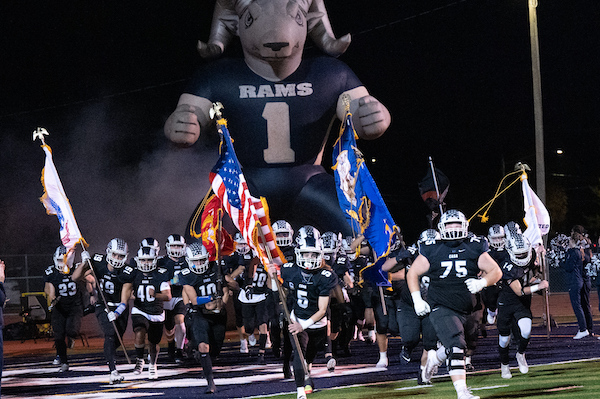 Chris Horner is entering his 23rd season at the helm of the Casa Roble football program, and the 2023 Rams have him as excited as he has ever been at the Orangevale school. And he has plenty of reasons to be excited, including a hungry group of seniors and an explosive passing attack.
"We are returning everyone from last year," Horner said with only a slight bit of hyperbole. "This is the hardest working group I have ever had, and they are hungry."
The Rams finished 9-2 last season with disappointing bookend defeats that surrounded a dominant nine-game win streak in which Casa Roble outscored its opponents by an average score of 46-7, including four shutouts. Youth and injuries cost the Rams in their season opener and playoff opener, but the heartache resulted in hard work over the offseason that has Casa Roble setting big goals for 2023.
"We've grown as a team, and this is the best we've been," senior wide receiver Cole Owens said of the group of seniors that have played and bonded together for as many as six years. "We've been grinding to get back (to the playoffs), and we believe this is our section (championship) year."
Owens, who led the Sac-Joaquin Section with 1,320 receiving yards as a junior, will lead a potent offense that features one of the best and deepest receiving groups in the section and maybe all of Northern California. The senior superstar — who has numerous Division I offers to consider — is complemented by Elijah Huddle, Logan March and Ethan Horner.
Huddle, a junior who can catch balls as a tight end or wideout, recorded 488 receiving yards and six TDs as a sophomore. March, a versatile senior that coach Horner calls a "Swiss Army knife," flew under the radar and made clutch plays when opponents focused heavily on Owens. Horner, the coach's son, is an expert route-runner that "catches everything."
The benefactor of the Rams' stellar receiving group is junior quarterback Connor Campbell, who threw for 2,261 yards and 32 touchdowns while adding 283 yards on the ground and three rushing scores.
"Connor is going to be spoiled," coach Horner said of the weapons his quarterback has at his disposal.
Campbell will also benefit from a solid veteran line in front of him and the option to hand the ball off to senior running back Daniel Renner. Senior lineman Michael Burkhart is a 6-foot-3, 260-pound blocker that is eager to play a full season after missing time in 2022 due to a broken leg. Two-way lineman Joe Dexter is a captain whose hard work in the weight room could lead to a breakout year. The 5-foot-9, 250-pound senior is squatting nearly twice his weight and motivating his teammates with his work ethic, according to Coach Horner.
The high expectations are warranted, and Casa Roble should be considered among the best teams outside of the Sierra Foothill League. Despite its relatively small size (Casa Roble's enrollment has hovered around 1,000 students in recent years while other Sacramento-area schools — old and new — boast enrollments between 2,000 and 3,000 students), the Orangevale school is excited to try to prove its worth, especially come playoff time.
"We don't care about rankings and don't get wrapped up in who's better," Chris Horner said. "We just want to go out and play football, and we feel that we have the potential to do some good things this year."