Making Our List, Checking It Twice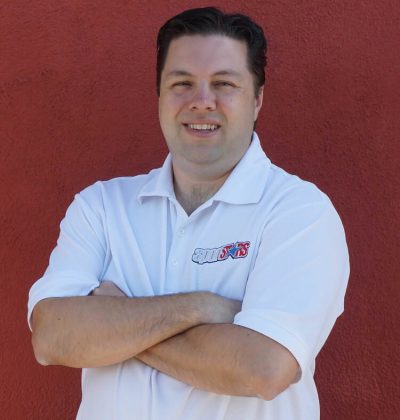 We've almost reached the end to another calendar year. Which is always a little weird in the world of high school sports because we're only through a third of the academic year. So when it's naturally a time to reflect back, it feels off because you're considering two different interscholastic seasons. 
   I always prefer to write my in-depth year-in-review columns in June, and keep things simple. 
   So instead, I'm going to borrow a theme from our Top 5 writer, Bill Kolb, and build a high school sports wish list for 2017. 
   Here's a few things I'd like Santa to bring to high school sports in California.  
   >> A plan to give soccer as well as baseball/softball their own CIF state championships. The fact that soccer has transitioned almost fully to a winter sport throughout the state now, with the Sac-Joaquin Section coming on board this season, it feels like we're getting close on this one. At the very least, it seems like the a Northern Regional could begin happening as soon as next year.  
   As for baseball and softball, I'd imagine there are still some hurdles, but we need to get this figured out. With California perhaps having the richest baseball history of any state, it's a travesty that there isn't a stage for our high school talent to be showcased. The same can be said for softball, really. If we can get something going on that, SportStars would be in the front row with a scorebook and sunflower seeds. We imagine, CalHiSports.com editor Mark Tennis — a fellow diamond enthusiast — would be right there with us. 
   >> More competitive equity. The Southern Section has led the way on this — building its playoff brackets purely on what section officials believe to be evenly paired teams, rather than on enrollment numbers and geographic proximity — and it's clearly the way to go. If the section in the north can catch up, we might avoid so many of the stomach-churning, first-round playoff blowouts that have become all too commonplace. 
   >> A tweak to the North Coast Section Football Open Division. The four-team playoff was the right way to go this year, and it was refreshing to see Freedom-Oakley have it's shot at CIF State Bowl appearance. And the Falcons went down swinging too, going toe-to-toe with St. Mary's-Stockton in a 49-40 loss that showcased the caliber of NCS Div. I teams that have been held back for so many years by the greatness of De La Salle. 
   The tweak we heard suggested — and like very much — is to eliminate the extra bye between semifinals and final and complete the Open Division a week earlier. Then have the Open runner-up and the Division I champion play for the second regional berth. This year, that would've meant a doozy of a game between Freedom and Monte Vista-Danville.
   That's a start. See what you can do, Santa. 
   Happy Holidays to all of our readers and we'll see you in the new year.    
   First Pitch by Chace Bryson, Chace@SportStarsOnline.com