Oregon Cycling League added to expanding youth cycling movement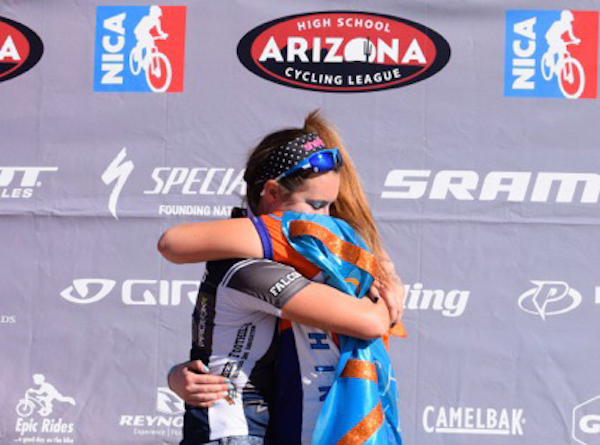 Austin McInerny, NICA's president, said, "Marked by volcanoes, abundant bodies of water, dense evergreen and mixed forests. As well as high deserts and semi-arid shrublands, Oregon is a mountain biker's paradise!
As such, we are confident that the newly formed NICA Oregon League leadership team will be extremely successful in helping Oregon's teenagers establish mountain biking clubs in schools across the state.
Bringing NICA to Oregon will provide opportunities for youth to build strong body, mind and character through cycling. As well as strong economic benefits to the communities that embrace the power of interscholastic cycling.
With the addition of Oregon, NICA now has the infrastructure in place to serve just over 60% of the country's population.
We are well on our way towards fulfilling our mission of providing every American teenager the opportunity to participate in NICA programming through a school or community based cycling team."
Bring The Oregon League To life!
Heather Wolfgang, NICA Oregon League Director, said: "We are so excited to bring the Oregon League to life! Our state has such an awesome cycling community already.
But, now with NICA's full support, we'll be able to get even more kids on bikes to embrace challenge, strength, grit, and camaraderie."
Through its 22 regional leagues, NICA provides quality youth development and sports enrichment opportunities to nearly 800 school based teams. Also, there are over 14,500 students-athletes and 6,000 licensed coaches this year. The organization has been growing steadily since 2009, and enjoys average growth of 35% annually.
The addition of Oregon to NICA's network greatly increases the availability of interscholastic cycling programs for American teens.
NICA's growing regions include leagues in Alabama, Arizona, Arkansas, Colorado, Georgia, Idaho, Maryland, Minnesota, Nevada, New Jersey, New York, North Carolina, Northern California, Pennsylvania, Southern California, Tennessee, Texas, Utah, Virginia, West Virginia and Wisconsin.
NICA's Board Of Directors
With recent additions to NICA's coach training and curriculum staff, NICA's Board of Directors is pursuing a bold initiative to enhance and expand the coach licensing program with a strong emphasis on providing coaches tools and curriculum to ensure positive character and social development of youth participants.
As NICA President McInerny states, "NICA is about more than just racing; we are helping create strong and capable young adults that will have the mental tools. Along with the skills to be successful both on and off their bikes."
To hear a little bit about what it's like to be a student-athlete in a NICA league.
Lastly, listen to Wisconsin High School Cycling League student-athlete, Hannah talk with NICA's president:
The National Interscholastic Cycling Association (NICA)
It is a youth development organization governing interscholastic mountain biking in the United States. They added Oregon as the latest state to join the already existing 21 NICA regional leagues across America.
Oregon Cycling League
To learn more about the effort in Oregon, please visit the Oregon League website: www.oregonmtb.org