Women's West Coast Tournament of Champions News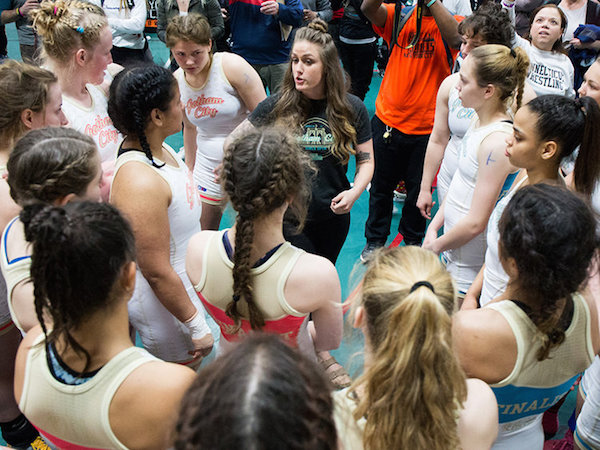 Hey, so we just learned our partners at Placer Valley Tourism have started a new Facebook page to support the Women's West Coast Tournament of Champions wrestling tournament.
Check it out, wrestling fans — and give it a LIKE! https://www.facebook.com/wwctoc/
SportStars wrote up a story in mid-August about the WWCTC coming to Rocklin's Hardwood Palace on December 14-15 with their college showcase.
The "showcase event" provides athletes a chance to meet with coaches from across the U.S. and Canada.
They are given the opportunity to learn about college wrestling programs, scholarships and what it takes to get recruited.
The Women's West Coast Tournament of Champions continues to grow in size and stature.
This 4th annual all-female premier wrestling tournament is open to high school and college wrestlers.
This year organizers are featuring celebrated athlete, coach and program director, Jacque Davis.
Davis is a Menlo College Alum, Team USA Wrestling Coach, and Girl's Program Director for Boston Youth Wrestling and Beat the Streets Providence.
Join them for the 2018 WWCTOC and you will meet Jacque. Your daughters can get tips and tricks from someone who has successfully navigated their wrestling career!