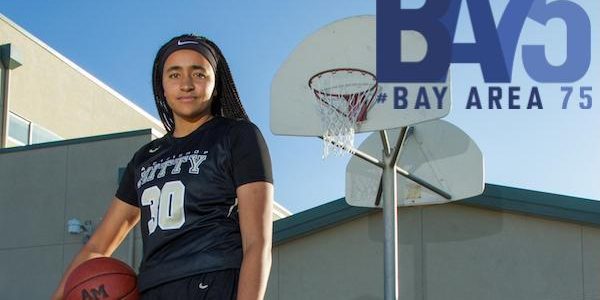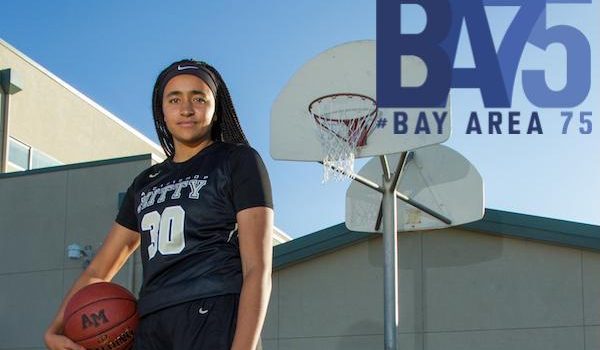 We Reveal Our Annual Ranked Countdown Of The Bay Area Athletes Of The Year For The 2017-18 School Year • Below are the first...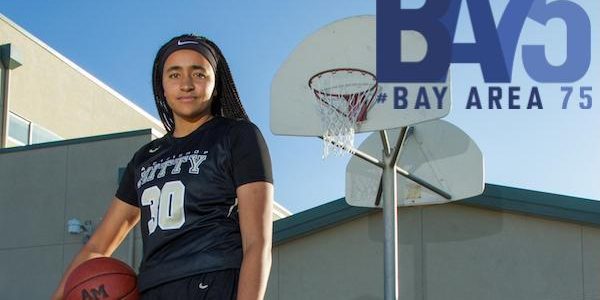 We Reveal Our Annual Ranked Countdown Of The Bay Area Athletes Of The Year For The 2017-18 School Year •
Below are the first 55 athletes from our sixth annual Bay Area 75 — SportStars' rankings of the top 75 Bay Area athletes of the year from 2017-18. We'll be releasing 40 more athletes over the next few days, culminating with the Top 20 when we release our 2017-18 Yearbook Special on July 9.
The only criteria used in generating this Bay Area athletes of the year list was that each athlete must be from one of the nine Bay Area counties, and they must have played in a sport which culminated in a sanctioned section title or reached a national-level of success (i.e., won a national championship or been appointed to a youth national team). All sports fans know rankings are an opinion, and certainly subjective. They also spark debate and conversation, which is why we love them. Let the 2018 #BayArea75 debate begin now.
— Chace Bryson, Editor
BAY AREA 75 ROLLOUT
Bay Area Athletes of the Year Countdown Schedule
July 5: Nos. 75-61
July 6: Nos. 60-46
July 7: Nos. 45-31
July 8: Nos. 30-21
July 9: Nos. 20-1
75. CHARLES ALBERTY | McClymonds-Oakland, Sr. (Football): A SportStars All-NorCal selection who played both ways, the Oakland Athletic League Co-Player of the Year saved his best football for the Div. 5-AA State Bowl Championships. He caught two touchdown passes, intercepted a pass and returned a fumble 70 yards for a touchdown.
74. IZZY MANDEMA | St. Francis-Mountain View, Sr. (Water Polo): One of the most prolific goal scorers in Central Coast Section history, she's the first of seven water polo players on this Bay Area athletes of the year countdown. the Indiana-bound Mandema was an All-CCS selection after leading the Lancers to the CIF Div. I NorCal title. She scored 117 goals on the season and finished her four-year career with 386.
73. ALEXIS BISHOP | San Marin-Novato, So. (Softball, Basketball): She's already halfway to to being a four-year varsity player in two major sports. After starting for the basketball team in the winter, Bishop was a true force on the diamond. She hit .594 with 41 hits, 35 runs, 38 RBI, 10 doubles and 12 home runs. She was both the Marin County Athletic League and Marin Independent Journal Softball Player of the Year.
72. RYLEE BOWEN | Sonoma Academy-Santa Rosa, Sr. (Cross Country, Track): All she does is win state titles. Bowen finds her way onto our list of Bay Area athletes of the year for a second time after winning her third Div. V crown at the CIF State Cross Country Championships at Woodward Park in Fresno. She was also the runner-up in the 1600 meters at the NCS Meet of Champions in the spring.
71. ALEX WILLIAMS | Redwood Christian-San Lorenzo, Sr. (Baseball, Basketball): Williams was named Cal-Hi Sports' Small School Baseball State Player of the Year after going 10-1 on the mound with a 0.50 ERA and 133 strikeouts in 70 innings. He also carried  a .500 average. with 10 doubles and 27 RBI. Over the winter, Williams started for a hoops team that went 21-10.
70. MILES OWENS | Bishop O'Dowd-Oakland, Sr. (Football, Basketball, Track): A Cal-bound All-NorCal and All-State offensive lineman, Owens helped the Dragons reach the NCS Div. III semifinals as the road grader for a team that averaged 211 rushing yards per game. He was the top post presence for a basketball team which reached the CIF NorCal Open Div. finals. And in track he logged a Top 4 finish in the shot put at the WACC Finals.
69. NINA FLYNN | Leland-San Jose, Sr. (Water Polo): Named the CCS Player of the Year after leading the CCS Open Div. champs in scoring. Flynn and the Chargers' CCS title ended a 10-year championship run for Sacred Heart Prep-Atherton. Undecided, she'll be one of the region's top recruits heading into the fall.
68. ALTON JULIAN | Valley Christian-San Jose, Sr. (Football, Basketball): One of the top two-way players for a 9-3 Warriors football team, Julian caught 21 passes for 668 yards and 12 TDs. On defense he had 19 tackles and two interceptions (returning one for a score). He then keyed the basketball team's run to a CCS Div. II title by averaging 19.9 points in the postseason while also guarding the opponent's best player.
67. ASHLEY YEAH | Los Gatos, Jr. (Tennis): Considered a 5-star recruit by TennisRecruiting.net, and Top 25 national recruit of the 2019 Class, Yeah won her second straight CCS singles title without surrendering a set. She also helped lead Los Gatos to a 20-3 record and its first CIF NorCal title. In three years, her only CCS Tournament defeat was due to injury default as a freshman.
66. TOMMY BARNDS | Sacred Heart Prep-Atherton, Jr. (Lacrosse, Football): Barnds was named the West Catholic Athletic League Lacrosse Player of the Year after helping the Gators overtake perennial powerhouse St. Ignatius-S.F. for the league title. Barnds, who moved from midfielder to forward in mid-March to help fill a gap left by an injured player, scored five of Sacred Heart's 12 goals in the WCAL final. The Princeton commit also racked up more than 500 all-purpose yards and four TDs as a Gators running back during the fall.
65. JONAH COOPER | Foothill-Pleasanton, Jr. (Swimming): Cooper set an NCS record in winning the 100 backstroke at the NCS Meet of Champions. He would also defend his state title in the same event a week later. The Ohio State-commit is poised to add to his NCS and state medals in 2019 after finishing second to Northgate-Walnut Creek senior Alexei Sancov (who appears later in these rankings) in the 200 freestyle at both events.
64. ANDREW CHURUKIAN | Sacred Heart Prep-Atherton, Jr. (Water Polo): After leading the Gators to WCAL and CCS Open Div. titles (the program's seventh straight CCS crown), the gifted all-around hole set became just the third unanimous CCS Player of the Year. The 1st Team CA-HI All-American (Kaisports.org) finished third on the Gators in scoring, but drew 96 ejections on the season and was instrumental in setting up the team's offense.
63. NICOLE LIDDLE | Archbishop Mitty-San Jose, Sr. (Volleyball): The Dartmouth College-bound Liddle was a Cal-Hi Sports 1st Team All-State selection after leading the six-time defending CIF State champs (four in Div. II, two in Open Div.) with 451 kills — including 17 in the Open Div. final. Her season-ending numbers also included 38 aces, 38 blocks and 208 digs.
62. DARRELL PAGE | St. Francis-Mountain View, Jr. (Football): Page was an absolute force out of the backfield for a Lancers team which went 11-4 and won its first CIF State Bowl title. Page was a shoe-in to be included in this Bay Area athletes of the year list after being named a 2nd Team All-State selection following a season in which he rushed for a CCS-best 2,206 yards and scored 23 TDs.
61. NICK CIRELLI | De La Salle-Concord, Sr. (Baseball, Football): The 1st Team All-NorCal designated hitter may have been toughest out in the NCS. In 30 games, he hit .500 with 47 hits, 41 RBI, 17 walks and just eight strikeouts in 118 plate appearances. Headed to play for Sac City College, Cirelli also had seven doubles and six home runs — two of which he hit in an NCS Div. I championship victory. He also was a varsity lineman each of the past two football seasons.