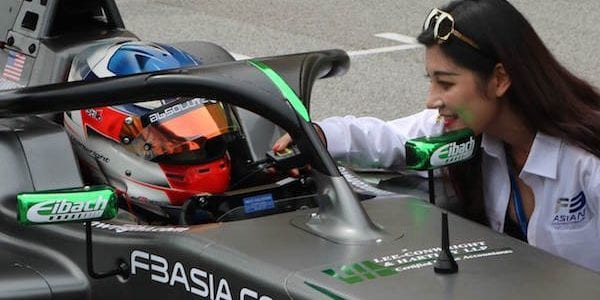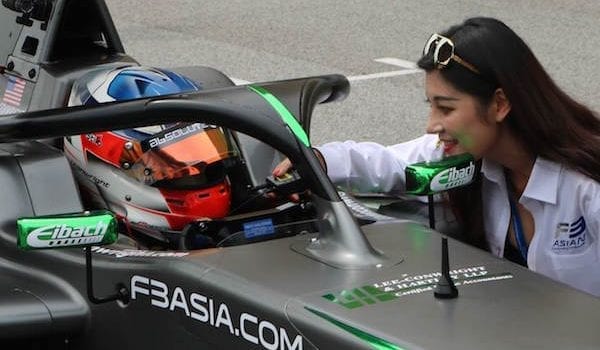 Follow The Absolute Leaders: Rounds 2 & 3 update Jaden Conwright's star is rising. The East Bay native, (See SportStars story: 19 yr old Jaden...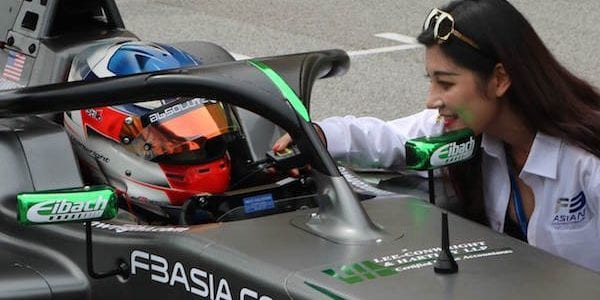 Follow The Absolute Leaders: Rounds 2 & 3 update
Jaden Conwright's star is rising. The East Bay native, (See SportStars story: 19 yr old Jaden Conwright Signs F3 Championship) racing for Absolute Racing Team in the FIA Asian Formula 3 Championship gained valuable personal and team points by finishing 4th in two races, and battling with two other cars in race three, helping his team and mate, Akash Nandy find the podium at the Sepang Circuit in Kuala Lumpur.
Rising Star
Said Absolute Racing, "Jaden Conwright did an equally great job (as teammate Nandy).
The American driver, who didn't run on Friday morning's free practice session due to an electric problem, was eighth fastest in Q1.
He also improved his position during Q2, qualifying 5th for the weekend's Round 3."
The first two races of the inaugural season took place on Saturday in the typical Malaysian mix of scorching track temperatures and humidity.
Standing Tall in FIA Asian Formula 3 Championship Racing
Conwright gave the Absolute Racing team two fourth-place finishes to close out the first day of races. Teammate Nandy was forced to retire in the first race due to a car problem but he bounced back in Round 2, crossing the finish line in fifth.
On Sunday Akash drove well to work his car to second after a solid start. The single seater returnee not only gave his Absolute Racing team their first series podium finish, but also kept the much experienced race winner within reach for much of the 12-lap race.
Conwright was involved in a collision early in the race, yet still managed to cross the finish line in 13th. But after the race, Jaden was hit with a 20-second penalty (for initiating the pass under a Yellow Flag), dropping Jaden to 15th place.
Conwright was quoted saying, "Overall I believe the weekend was very positive! We started the week completely from point zero with brand new cars and a brand new series.
Being able to finish both race one and race two in the 4th position is definitely a positive step for the entire team and in the long term towards the championship.
The situation that occurred in race three is definitely disappointing, but we live and we learn from our mistakes and we'll come back even stronger!
Thank you to everyone at Absolute Racing for all their hard work these past weeks. We'll definitely be ready to fight at Ningbo."
Jaden will be leaving for China in two weeks for on-track testing at Ningbo and Shanghai circuits in preparation for the 2nd and 3rd rounds of the FIA Asian Formula 3 Championship races.
Rounds 2 & 3 Update for September 2018
Our friends, the Conwright family keeps us devotedly updated on our racing star, Jaden's steady climb up the F3 ladder.
For this September update, the FIA Asian F3 report for Round 2 in Ningbo China, Jaden logged his first win of the season, and the following weeks Round 3 event in Shanghai, Jaden's 3rd place podium finish in race 9.
Conwright has continued to progress raising his racing IQ and will be heading back to China in less than two weeks for Round 4 of the championship at Ningbo Circuit. Jaden's parents will join him in Ningbo for the race event and to discuss potential 2019 racing opportunities with Williams-Harfield and Absolute Racing.
Fingers crossed for the next update to be excellent news of the Conwrights signing with Absolute Racing for next year!