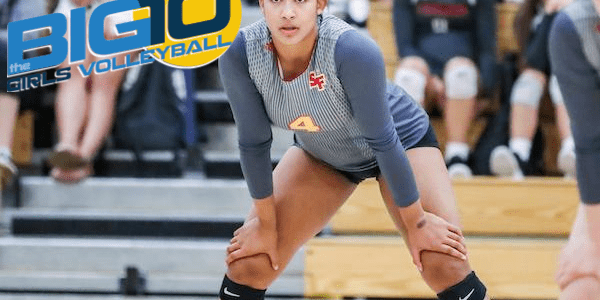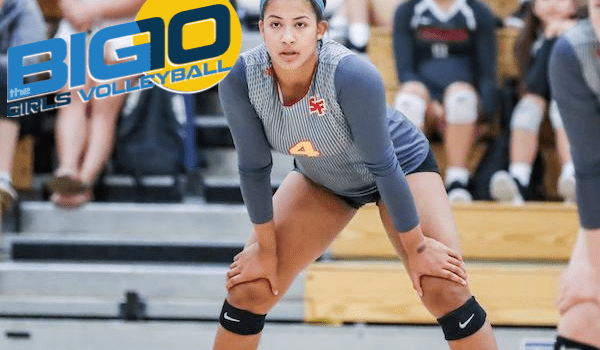 SportStars' Anniversary Project Begins With The Girls Volleyball Big 10 — Our Top 10 NorCal Girls Volleyball Players From The Past 10 Seasons (2010-2019)...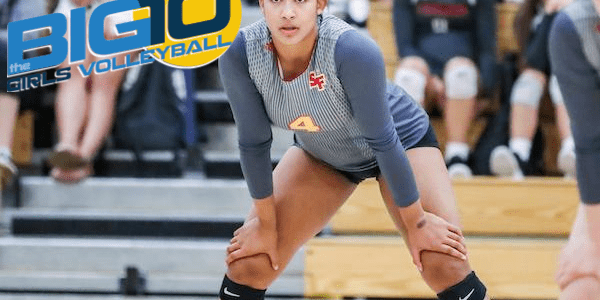 SportStars' Anniversary Project Begins With The Girls Volleyball Big 10 — Our Top 10 NorCal Girls Volleyball Players From The Past 10 Seasons (2010-2019) •
Welcome to the SportStars' Girls Volleyball BIG 10. 
This is an installation to our Big 10 Project: A 10-months long anniversary project to celebrate what will be 10 years of SportStars this June. From January through October, we'll be releasing lists of the Top 10 players and teams of the SportStars Era from across several sports. Many will debut in our monthly editions while many others will be exclusive to SportStarsMag.com. Readers will even have a chance to vote on some. 
Here's our professional opinion of girls volleyball; a sport that featured 28 state titles for NorCal teams over the past 10 seasons. So naturally, no shortage of talent to choose from. 
Here's The Big 10, listed alphabetically.
EMILY BAPTISTA | HILMAR '16 | OH
We feel confident in saying Baptista's 2,440 career kills led all of NorCal over the past 10 seasons. She topped the state in kills in both her sophomore (772) and junior (751) seasons. Her four-year varsity career also included 1,375 digs, 357 aces and 137 Hilmar wins. She was an All-West Coast Conference first-team selection for Pacific as a sophomore, then transferred to USC and earned an All-Pac 12 honorable mention in her first season with the Trojans.
KATHERINE CLAYBAUGH | SAN RAMON VALLEY-DANVILLE '16 | OH

The Wolves' career kills leader exceeded 2,000 during her four-year career, with a season-high 655 as a junior. As a sophomore, she was named the MaxPreps.com National Sophomore of the Year after 646 kills and 358 digs. SportStars thrice named her to its annual list of the Bay Area's top 75 athletes of the year. Her collegiate career at UMass-Lowell included leading the River Hawks in kills in 2018. 
ALEXA EDWARDS | ST. FRANCIS-SACRAMENTO '20 | OH

The youngest member of this list, Edwards is the only one who hasn't begun her collegiate career. She will head to Pacific next fall after finishing her four-year prep career as the Troubadours' all-time leader in kills (2,083) and digs (1,577). She also had 219 career blocks and 132 aces. She's the daughter of Frank Edwards, an NBA champion with the 1983 Philadelphia 76ers.
_______________________________
CONNECT WITH US:
Follow SportStars on Twitter & Instagram | Like us on Facebook | Subscribe!
_______________________________ 
KATE FORMICO | ARCHBISHOP MITTY-SAN JOSE '17 | L/DS
Generally considered one of the Bay Area's best liberos of the past decade, the cousin of U.S. Olympic beach volleyball icon Kerri Walsh-Jennings was a true defensive dynamo while winning three consecutive state titles with the Monarchs. In three seasons, Formico compiled 1,245 digs, 1,116 serve receives and 138 aces. She's since added two NCAA national titles, appearing in every match of Stanford's championship runs in 2018 and 2019.
JULIA HANDY | TURLOCK '18 | S
A two-time PrepVolleyball.com All-American and recipient of regional Player of the Year honors from multiple media outlets, Handy was a master facilitator and stat sheet monster. In four seasons she amassed more than 4,200 assists to go with 222 aces, 505 digs and 442 kills. Turlock reached the SJS Div. I final twice in her tenure, winning it all in 2017. She redshirted at Arizona before transferring to Fresno State for the 2019 season. 
TAYLOR NELSON | GRANITE BAY '14 | S
Her four-year varsity career was great, but Nelson would've made this list for her senior season alone. She had 46 assists in a four-set state finals victory (to complete a 45-0 season) and finished 2013 with 996 assists, 192 kills, 135 digs and 90 aces. She was named PrepVolleyball.com's National Player of the Year, CalHiSports.com's Ms. State Volleyball and Gatorade's State Player of the Year. She was an All-Big West Conference player at Cal Poly and spent 2019 playing professionally in Germany.   
EMILY SKLAR | PRESENTATION-SAN JOSE '11 | OH
Like Nelson, Sklar's prep career reached a perfect apex her senior season. She led the Panthers to a 34-1 state-title season with 584 kills, 487 digs, 61 blocks and 33 aces. She was named to four different All-America teams in addition to being named the 2011 Gatorade State Player of the Year and CalHiSports.com Ms. State Volleyball. Sklar went on to a four-year career at Duke, where she ranked fifth in program history with 1,496 kills.  
RONIKA STONE | VALLEY CHRISTIAN-SAN JOSE '16 | MB
The daughter of former NFL All-Pro offensive lineman Ron Stone, Ronika was an athletic marvel for the Warriors. She used her 6-2 frame to amass 1,673 kills, 337 blocks, 826 digs and 147 aces across her four years. After leading Valley Christian to state titles in 2013 and 2015, she became Oregon's highest-rated recruit ever (#10 by PrepVolleyball.com) and delivered on the promise as a multiple All-Pac12 selection.
TATIANA TOLEAFOA | JAMES LOGAN-UNION CITY '18 | OH
Her arrival and maturation single-handedly turned the Colts into an East Bay power. Despite being just 5-7, Toleafoa compiled 2,033 kills, and added 1,411 digs and 158 aces. She surpassed 600 kills as both a junior and senior. The Colts reached the Div. I state final her senior year. She attended Cal State Fullerton as a freshman, but transferred to Chaminade University in Honolulu. 
MELANIE WADE | PALO ALTO '12 | MB
An absolute force at the net, the 6-4 Wade helped power the Vikings to state titles in 2010-11. She finished her career with 1,384 kills, 295 blocks, 377 digs and 139 aces. PrepVolleyball.com ranked her No. 17 among all national recruits before signing with Washington. After four years with the Huskies, she ranked fifth in program history with 484 total blocks. Washington reached the Elite Eight her senior season.