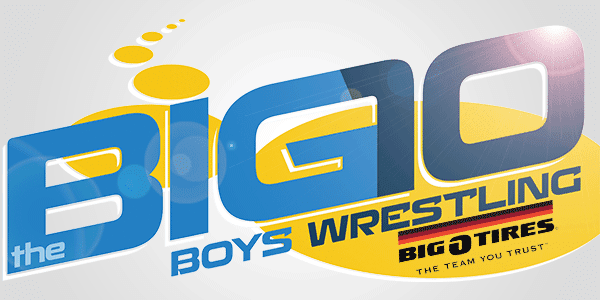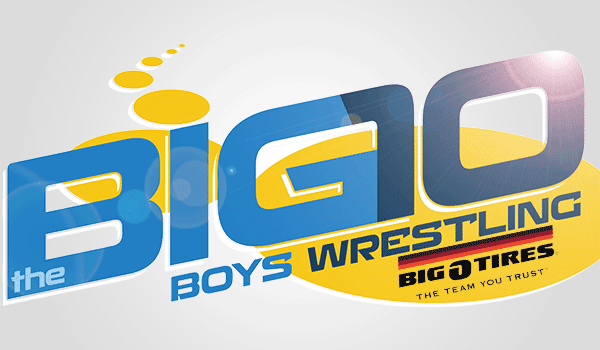 SportStars' 10 Year Anniversary Project Continues With Its Boys Wrestling Big 10 — The Magazine's Top 10 NorCal Boys Wrestlers Of The Past 10...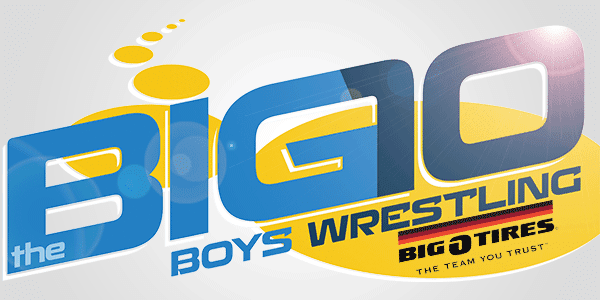 SportStars' 10 Year Anniversary Project Continues With Its Boys Wrestling Big 10 — The Magazine's Top 10 NorCal Boys Wrestlers Of The Past 10 Seasons •
Welcome to the SportStars' Boys Wrestling BIG 10. 
This is an installation of our Big 10 Project: A 10-months-long anniversary project to celebrate what will be 10 years of SportStars this June. From January through October, we'll be releasing lists of the Top 10 players and teams of the SportStars Era from across several sports. Many will debut in our monthly editions while many others will be exclusive to SportStarsMag.com. Big 10s that have already been released: Girls Volleyball Players, Girls Golfers. 
Here's our professional opinion of boys wrestling, a sport that culminates in California like nowhere else in the world. Only in the Golden State do nearly 4,000 high schools compete for just one state title in only 14 weight classes.
To be elite in California prep wrestling, you must survive a gauntlet of postseason tournaments, where an extra Gatorade sip before weigh-ins can end your season as quickly as a pin-fall in the consolation bracket.
The 10 wrestlers listed below are the personification of continued success. They combined for 34 California Interscholastic Federation medals, including 11 championships.
_______________________________
STAY CONNECTED:
Follow SportStars on Twitter & Instagram | Like us on Facebook | Subscribe!
_______________________________ 
Here's The Boys Wrestling Big 10, listed alphabetically.
Nic Aguilar | Gilroy '18 (CIF finishes: 2, 2, 1)
One of the best lightweights in CIF history is a three-time state finalist who suplexed through the glass ceiling his senior year when he out-pointed Oakdale's Henry Porter 6-1 in the 120-pound finale. Aguilar went on to wrestle for Rutgers, and was an at-large selection for the since-cancelled 2020 NCAA championships after going 24-11 for the Scarlet Knights this year. Aguilar gave hometown fans a thrill last year when he returned to California and pinned four-time CIF medalist Robert Garcia IV (Selma) during a dual meet with Fresno State.
Noah Blake | Del Oro-Loomis '19 (CIF finishes: 7, 4, 3, 2)
The first wrestler in Del Oro's prestigious history to win four state medals was a must-have for this list. Blake got better each year, earned impressive national accolades and picked up a scholarship to wrestle for Air Force. Blake was also a two-time Sac-Joaquin Section champion and ended his 2020 campaign with Air Force Prep with a 12-4 record. In 2019, only undefeated National No. 2 Matthew Olguin of Buchanan-Clovis could keep Blake from CIF gold.
Paul Fox | Gilroy '14 (CIF finishes: 8, 2, 2, 1)
Fox was the key member of a Gilroy squad that established a new trend of dominance in the Central Coast Section under coach Greg Valera. He picked up four CIF medals, including the 152-pound gold in 2014. Fox went on to become a team captain at Stanford, where he managed a career record of 96-41. He helped the Cardinal capture the first Pac-12 title in school history when he finished third his senior year. Fox was also a decorated scholar-athlete, earning numerous academic honors.
Peyton Omania | De La Salle-Concord '18 (CIF finishes: 5, 6, 1)
One of the most exciting wrestlers in CIF lore is a Greco-Roman icon who earned a scholarship to wrestle at Michigan St. before taking an Olympic redshirt to work on qualifying for the 2020 USA Wrestling Greco-Roman Olympic Team at 67 kg. Omania was also a 2018 CIF champion who went 19-6 his freshman year at Michigan St. Omania is a three-time Team USA member. He earned a bronze medal at the 2019 Greco-Roman Junior World Championships in Tallinn, Estonia.
Gionn Peralta | Vacaville '14 (CIF finishes: 8, 3, 2, 2)
One of two Bulldogs on this list, Peralta broke the record for most wins and pins during his campaign at state-power Vacaville. He's a four-time CIF medalist, two-time finalist and two-time SJS champion. He helped Vacaville win three Masters titles and three team dual titles. Peralta went on to wrestle for Menlo College and San Francisco State.
Israel Saavedra | Modesto '15 CIF (CIF finishes: 1, 1, 3)
Saavedra was destined for CIF legend status when he won back-to-back state titles his freshman and sophomore seasons, quickly gaining a reputation as one of the nation's best. He finished third his junior year and was deterred by a growth spurt. He wound up at Granite Bay and leap-frogged weight classes before exiting the 2015 postseason short of the CIF tournament. Saavedra had earned a scholarship to wrestle for Old Dominion, where he had a short stay.
Chase Saldate | Gilroy '20 CIF (CIF finishes: 4, 2, 1)
Yesterday's heroes have to give a little nod to today's best. National No. 1 Saldate enjoyed an undefeated senior season and was untouchable at the state tournament. The three-time CCS champion will wrestle for Michigan State after a redshirt season. Saldate is also a viral icon for young athletes looking to capitalize on their talents, prestige and savvy. His content on platforms like TikTok, YouTube and Instagram is literally viewed by millions.
Jeramy Sweany | Vacaville '14 (CIF finishes: 8, 1, 1)
Pin specialist Jeramy Sweany was a three-time CIF medalist and two-time champion, and is possibly the best wrestler in Vacaville's illustrious history. The former Junior Greco All-American was also a star at Cornell. He made three trips to the NCAA championships, was named first-team All-Ivy League and amassed a career record of 70-45 at Cornell. Sweany enjoyed a 177-25 career record at Vacaville and was also a standout football player.
Nikko Villarreal | Gilroy '14 CIF (CIF finishes: 3, 1, 1, 1)
The only NorCal wrestler in the last decade to win three state championships is only the fourth NorCal wrestler to ever accomplish that feat (David Lee of  Bella Vista-Fair Oaks '84, Louis Bland of Central Catholic-Modesto '08, Jason Welch of Las Lomas-Walnut Creek '08). Villarreal was twice named the Dave Schultz Champion of Champions at the CIF tourney. Villarreal was also a two-time Fargo All-American and ended his senior campaign ranked No. 8 in the country. Villarreal wrestled three years at Arizona State. Villarreal was also a four-time CCS champion.
Wyatt Wyckoff | Paradise '15 (CIF finishes: 2, 2, 1)
The only Northern Section wrestler on this list, Wyckoff is one of only three among the Boys Wrestling Big 10 to reach the CIF finals three times. He is a four-time NS champion who enrolled at West Point, but elected to not wrestle collegiately after a reported injury. Wyckoff beat McCoy Kent of Enochs-Modesto 11-3 in the 2015 CIF finale. He was stymied by Zahid Valencia in his prior trips to the state finals.