SportStars Girls Golf BIG 10 | NorCal's Best Golfers ('10-'19)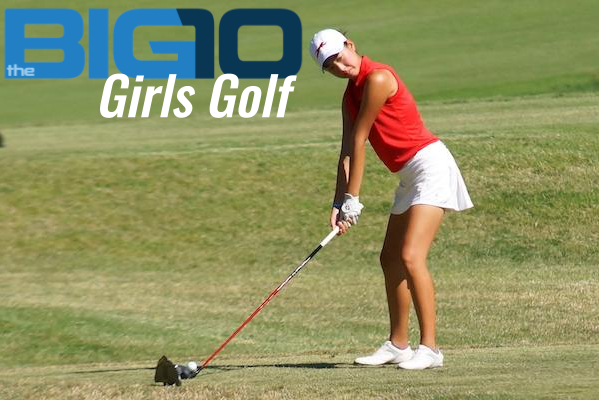 SportStars' 10 Year Anniversary Project Continues With Its Girls Golf Big 10 — The Magazine's Top 10 NorCal Girls Golfers Of The Past 10 Seasons (2010-2019) •
The SportStars Girls Golf Big 10 is the second offering to a 10-months long anniversary project to celebrate what will be 10 years of SportStars this June. From January through October, we'll be releasing lists of the Top 10 players and teams of the SportStars Era from across several sports. Many will debut in our monthly editions while others will be exclusive to SportStarsMag.com. 
Our first Big 10 list was released in January and celebrated girls volleyball players. 
Here's our stab at girls golf, listed alphabetically. Tell us what you think!
MADELYN GAMBLE | Carondelet-Concord '21
Gamble is the youngest member of the SportStars Girls Golf Big 10. In her first three years of high school golf, she's never finished worse than a fifth-place tie at the CIF/NCGA NorCal Championships. She got that T5 as a freshman with an even-par 73, then followed it with a T4 (1-over 73) as a sophomore and a T2 (3-under 69) this past November. Gamble added a Top 5 state finish as a junior, too. She shot a 2-over 73 for a stand-alone fourth.
SABRINA IQBAL | Pioneer-San Jose '18
Iqbal was just a freshman when she shot a 3-under 71 to win the 2014 CIF State Championship. It was the start of a glorious four-year Pioneer career. That career delivered four Top 5 finishes at the NorCal Championships, which included a tie for first in 2015. She also won a Central Coast Section title as a senior and closed out her career with a T2 at state. She currently competes for TCU. 
YOONHEE KIM | Dougherty Valley-San Ramon '16 
Kim was an initial pillar to a Dougherty Valley program that's grown into an East Bay juggernaut. Kim was the CIF NorCal champion in 2014, edging Iqbal in a playoff. Her consistent game also netted her a T8 state finish in 2015 and a T18 state result in 2014. The Wildcats won the first of their three NCS Division I titles in 2013 with Kim leading the way.
PAIGE LEE | Granite Bay '13 
Lee was a Sac-Joaquin Section Masters champion in 2011. And though she never won a NorCal or state title, she managed to net Top 10 efforts three times — in each tournament. Lee's three-year CIF run included a T4 NorCal and T4 state finish in 2010, a T6 NorCal and T8 state finish in 2011 and a standalone 4th in NorCal and standalone 9th at state in 2012. Lee went on to become a four-year All-Big West First Team selection for UC Davis and finished second in Aggies' history in scoring average. 
GRACE NA | Alameda '11 
SportStars was only around for Na's final season, but it was her best. After two previous Top 5 finishes at state, Na finally clinched a state title in 2010 by sinking a 25-foot birdie put on the par-4 18th hole at Red Hill Country Club in Rancho Cucamonga. Na was a standalone 2nd at the CIF NorCal Championships that same year. She went on to become a four-time All-American at Pepperdine University and earned her LPGA card in 2016. A slam dunk addition to the SportStars Girls Golf Big 10.
_______________________________
CONNECT WITH US:
Follow SportStars on Twitter & Instagram | Like us on Facebook | Subscribe!
_______________________________  
YEALIMI NOH | Carondelet / Online Studies '19 
As a freshman, Noh finished with a T8 at the 2015 CIF State Championships. That was a precursor to a sophomore year that saw her win the CIF NorCal Championship with a 1-over 73. She claimed a Top 15 at state one week later. Before her junior year, she left Carondelet for an online secondary education program that would give her more flexibility to pursue golf. It paid off. She went on to become one of the nation's top amateur players and earned her LPGA card this past November. She's currently ranked No. 97 in the Rolex Women's World Golf Rankings. 
BROOKE RILEY | East Union-Manteca '16 
Riley's dominant career included a Sac-Joaquin Section Masters title (and another near-title denied after a three-way playoff), a pair of Top 3 finishes at the CIF NorCal Championships in 2013 and 2014, and a T9 in 2015. Her CIF State Championship performances included a T3 in 2014 and T19 in 2015. Riley is currently competing in her senior season at Northwestern where she earned All-Big 10 First Team honors as a junior. 
KATHLEEN SCAVO | Justin-Siena-Napa '15
In four years, Scavo never finished lower than sixth at the CIF NorCal Championships. She took a T2 as a freshman in 2011, won the tournament in 2012, earned a T6 in 2013 and shot 1-under par to finish with a T3 as a senior in 2014. She had two Top 5 finishes at state, including a standalone 2nd in 2014. Scavo was also the North Coast Section Div. I champion in 2014. She went on to a four-year career at Oregon, leading the Ducks in scoring average her junior year. 
HANNAH SUH | Evergreen Valley-San Jose '12 
Suh was a two-time CCS Champion, winning back-to-back in 2010 and 2011. Those two titles launched Suh into the CIF NorCal Championships where she won the tournament in 2010 and tied for 2nd in 2011. Her state championship performance those years included a T8 in 2011 and a standalone 11th in 2010. She went on to a decorated career at Cal. 
MICHELLE XIE | Palo Alto '15
Xie was a pin-seeking force over her last two years with the Vikings and was an easy selection to the SportStars Girls Golf Big 10. She won back-to-back CCS championships in 2013 and 2014. She went on to win the CIF NorCal title in 2013 and nabbed a T10 finish in 2014. She shot a 74 to grab a T8 result at the 2013 CIF State Championships. Xie went on to play at Harvard where she was the individual Ivy League Champion as a junior. She majored in Molecular and Cellular Biology, so she might end up saving the world someday too.