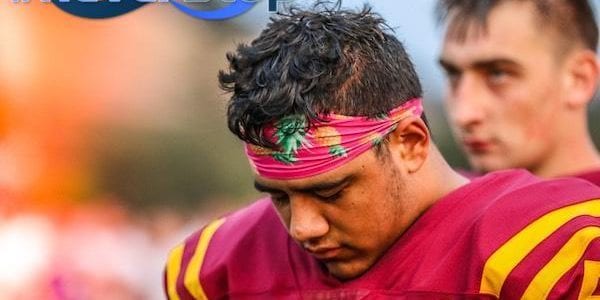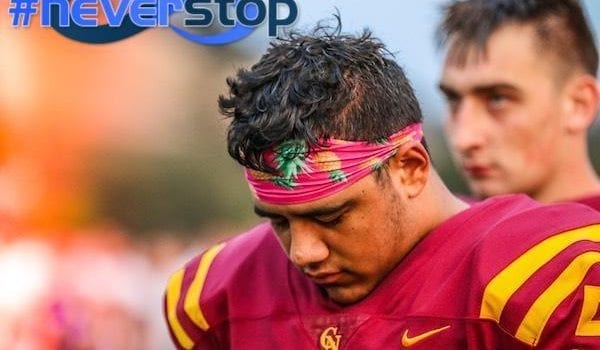 Dino Kahaulelio Faced Several Hardships In His Cardinal Newman Football Career — And They Lie At The Heart Of His #NeverStop Story On The...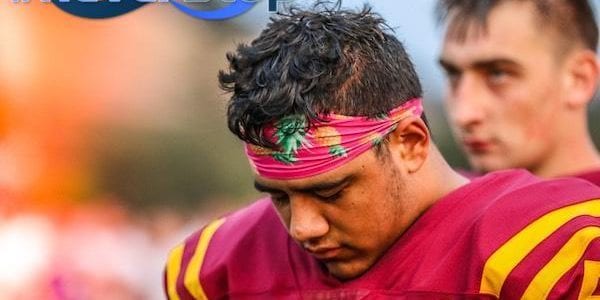 Dino Kahaulelio Faced Several Hardships In His Cardinal Newman Football Career — And They Lie At The Heart Of His #NeverStop Story On The Best Game He's Played •
My name's Dino Kahaulelio and I graduated from Cardinal Newman High in Santa Rosa in 2019. This is a story about pushing through hardships. And what I believe was my best game. 
I have been a part of some of the greatest teams in our school's history, and some of the greatest teams in North Bay history. I was blessed with opportunities to play with some amazing players, and to play against some extraordinary players.
In my high school career I witnessed both greatness and unimaginable horrors for some people. Sports have always helped me cope with those horrors. 
When I was a sophomore in high school, my cousin passed away shortly after one of my games. Suddenly it was extremely hard for me to stay focused, because he was like an older brother to me. He lived with my family and was always around. 
At the end of my sophomore year and going into my junior summer, my mother was diagnosed with cancer. I spent that whole summer working to be the best I could be. So I could win for my Momma. 
_______________________________
#NEVERSTOP STAYING CONNECTED:
Follow SportStars on Twitter & Instagram | Like us on Facebook | Subscribe!
_______________________________
Tragedy struck my entire community on October 8, 2017, when a devastating fire burnt down half of my town and three quarters of my school. We were separated among classes, and football had to be played and practiced at neighboring schools. Just a few months later, my mom passed away from cancer in January 2018. 
Finally, my senior season ended when another Northern California wildfire caused major postseason cancellations. The North Coast Section forced teams to decide: Either play the section championship but forfeit a chance at state, or take the risk of a coin toss to determine a state playoff berth. We opted for the coin toss, and we lost.
All of those things pushed me to be the best I could possibly be.
When people think of someone's best game, they usually think of statistics. They think of a four-sack, 20-tackle or multiple-touchdown game. I never really focused on stats. Stats are misleading. I focused on doing anything and everything in my power to be the best player, best teammate and best person I could be. 
I think about the games I will never forget, the games that will always be a part of my history. There were many games I could have chosen. However, for every player who was part of the team during my junior season, I believe we can all say our greatest game was a 59-56 NCS championship loss to a very good Marin Catholic team. 
It wasn't because of the stats we had, and obviously had nothing to do with the outcome of the game. It was the fact that we were there. 
That season was considered a "down" year for our program, and we had so many factors that could have made it easy to give up. Our school had burnt down. Many players and their families almost died, and some lost their homes. Yet we prevailed. 
We fought for life and football was everything to us and our community. Not only did we as a football team grow closer and become a brotherhood, but the community rallied behind us and became stronger with every win. That championship game may not have been our best game statistically, but in the hearts of everyone in our community it was one of the greatest games in our school's history. 
It was a show of character, determination and pure heart.