#NeverStop Project | Calling On Sports Passion In A Time Without Sports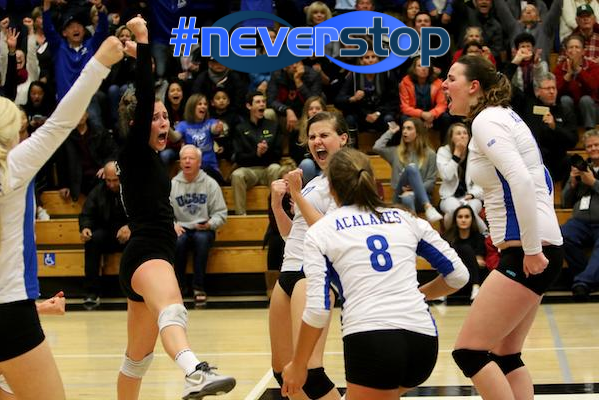 As COVID-19 Keeps Athletes & Coaches Stuck At Home, SportStars Is Asking Them To Share Their Passion For Sports Through Stories, Essays And More — A Call To #NeverStop •
So here we are. Stuck at home. With no sports to play. No sports to watch. No definitive end to this pause of our everyday lives. 
While we all understand it's a necessary pause that's saving lives, it's still a drag for all of us in Cali's sports community. However, I've learned a few things during my decade as editor of SportStars — and the decade of covering high school sports before that. There are certain characteristics that all great teams, athletes and coaches share. 
Resilience and perseverance are definitely two. 
It's that knowledge which spawned the idea for our newest project. Our creative team brainstormed to see what we could offer the athletes, coaches and families we'd typically be writing about. How about a forum! A place for them to share, soothe, interact and inspire from the safety of their homes — doing so in their own words, with a little help from us.
We're calling the project #NeverStop. Sports teaches us the lesson of never giving up. Keep pushing. Find a way. Overcome adversity. This trying time will simply be another test of the resolve of California's athletes and coaches. 
_______________________________
LET'S STAY CONNECTED:
Follow SportStars on Twitter & Instagram | Like us on Facebook | Subscribe!
_______________________________
Throughout April, we'll be seeking stories, essays, photos and more from our current and past athletes and coaches. We'll specifically reach out to some for contributions, but we want to encourage #NeverStop submissions from ANYONE. Several coaches and athletes have already committed to the project.
We'll be using our social media channels to provide occasional themes and writing prompts with topics like the following: Hero Stories, My Best Game, My Best Teammate, In The Zone, "Thanks, Coach" and more. You don't have to stick to our themes, though. We're open to anything.
Use a little of that extra time we all suddenly have to sit down and just write about sports — about times it's lifted you up, pushed you or inspired you. Or use your phone to tell your love or longing for sports through images. We'll be sharing #NeverStop contributions as we get them before compiling everything together for an issue in May. 
That issue will be one big quarantine journal. A California student-athlete's sports diary. A love letter to the sports and competition we love and miss. 
There are no games, but our passion for sports will #NeverStop. 
Who's with us?