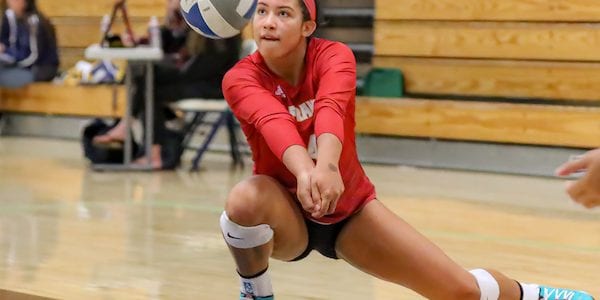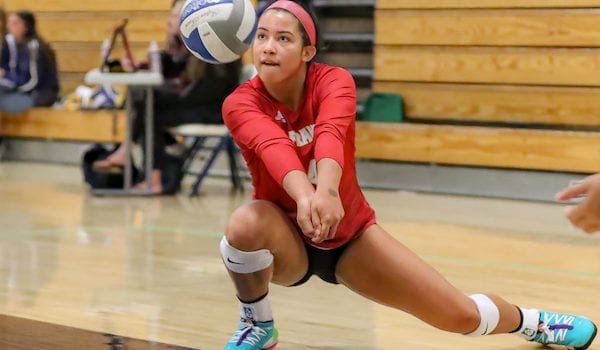 St. Francis Volleyball's Alexa Edwards Is Named SportStar Of The Week After Earning The Sac-Joaquin Section's Top Student-Athlete Scholarships • Alexa Edwards is no...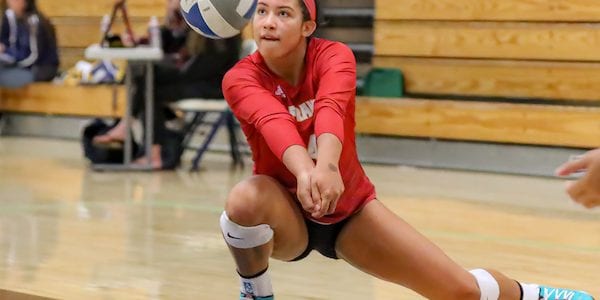 St. Francis Volleyball's Alexa Edwards Is Named SportStar Of The Week After Earning The Sac-Joaquin Section's Top Student-Athlete Scholarships •
Alexa Edwards is no stranger to SportStars adulation. The Magazine recently named her one of the Top 10 girls volleyball players of the decade. On Friday, April 17, St. Francis High announced Edwards was named the winner of the prestigious Clarke Coover Scholarship Award. The award is the top honor within the Sac-Joaquin Section's scholarship program and is annually bestowed to the section's top male and female student-athletes.
Edwards is the first St. Francis athlete to win the $1,500 scholarship, which she will use as she continues her career at University of the Pacific in the fall.
_______________________________
LET'S STAY CONNECTED:
Follow SportStars on Twitter & Instagram| Like us on Facebook | Subscribe!
_______________________________
She finished her four-year Troubadours career as the program's career leader in kills and digs. She was a three-time Delta League MVP and first-team All-State as a senior.
"We're so proud of Alexa and all of her accomplishments," St. Francis athletics director Mark McGreevy said in a press release. "This award acknowledges Alexa for her combined achievements as both a student and an athlete, and is a direct byproduct of her exceptional work ethic in both arenas. 
"To be acknowledged as the top female scholar/athlete in a section of nearly 200 high schools is an incredible feat and a source of pride not only for her and her wonderful family but indeed all who cherish St. Francis and Troubadour Athletics. We've come to know Alexa not only as a dedicated student-athlete but a special person and we couldn't be happier for her."
St. Francis-Sacramento volleyball star Alexa Edwards earned 6,837 votes as a junior, to nab selection for the first "Day in the Life" video profile presented by Fantag for SportStars Magazine. Here's her clip!
SportStar of the Week Alexa Edwards
The Coover Scholarship is part of the CIF Sac-Joaquin Sections $30,000 in scholarships awarded to the 48 winners of the A. Dale Lacky Scholarships for outstanding athletic performance, community service and academic success during their four years of high school. The award, named after former Section and State CIF President, A. Dale Lacky, recognizes the top male and female student-athletes within the section. The scholarship committee has selected four male and four female students as the recipients of a $1,000 scholarship. The section awards the remaining nominees a $500 scholarship. In addition, the Clarke Coover Scholarship Award goes to two of the top honorees.
Edwards is the seventh Troubadour to earn the Lacky Award and first to earn the top honor (Cover). Soccer's Elise Urkov was the most recent Lacky winner in 2019.
"I want to thank the Sac-Joaquin Section for awarding me the Clark Coover Scholarship Award," Edwards said. "It truly means a lot to me to win this scholarship. Thank you to everyone at St. Francis for supporting me throughout my career."
Edwards also received the St. Francis Leadership Pillar Award and the UOP Provost's Academic Scholarship. Edwards volunteers with youth volleyball clinics, Bounty (feeding the homeless) and with various political campaigns. Alexa has a 4.07 GPA and plans on a double major at UOP in political science and Spanish. Her future goal is to become a civil rights lawyer.
SJS Foundation Games provide funding for the scholarship fund. All schools can play one extra volleyball game and an extra boys and girls basketball game per season. Fifty percent of the gate from those games go directly to the scholarship foundation. The 2019 Foundation games generated more than $24,000.
2019-20 LACKY AWARD RECIPIENTS
https://cifsjs.prestosports.com/awards_and_events/LackyWinners2019-20.pdf