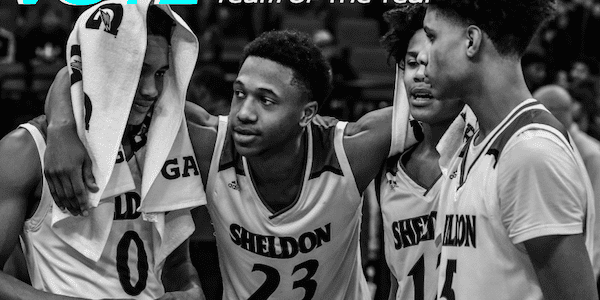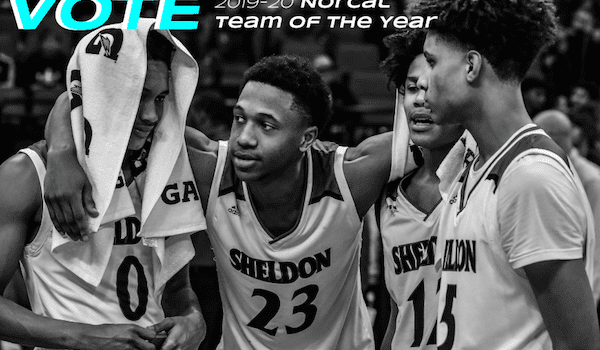 In A Final Tip Of The Cap To The 2019-20 Year In High School Sports, SportStars Seeks Reader Help In Choosing Its NorCal Team...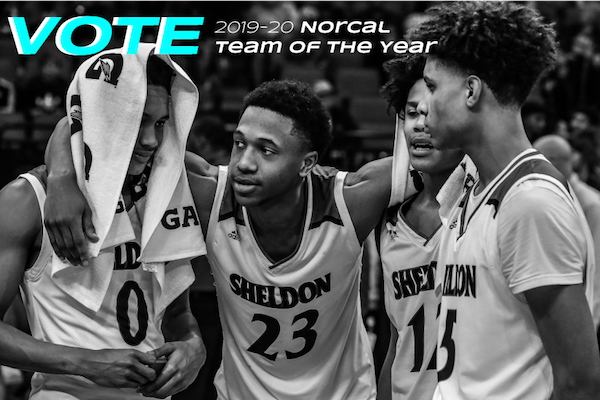 In A Final Tip Of The Cap To The 2019-20 Year In High School Sports, SportStars Seeks Reader Help In Choosing Its NorCal Team Of The Year •
As we begin that looong wait for December — with masks on and fingers crossed —  our recent August issue sought to put a final bow on the 2019-20 year in sports. We released our eighth annual Bay Area 75 countdown of the Bay's top 75 athletes. Additionally, we also named our Sac-Joaquin Section Male and Female Athletes of the Year.
For the last and final honor, we're looking for a little help from our readers. We've listed our top six candidates for the NorCal Team of the Year, and are turning things over to you. We will produce a special feature on the winning team in the coming weeks.
A quick look at the NorCal Team of the Year candidates (alphabetically)
Acalanes-Lafayette Girls Water Polo: The Dons finished 22-0 to complete a second-straight undefeated season. Led by Stanford-bound senior, Jewel Roemer, Acalanes finished as North Coast Section Open Division champions before storming to a CIF Div. I NorCal title. In three CIF games, Acalanes outscored opponents 36-7.
Bishop O'Dowd-Oakland Boys Basketball: Led by first team All-NorCal junior Marsalis Roberson, and third team All-NorCal freshman Jalen Lewis, the Dragons went 20-0 against NorCal opponents. The team finished 23-7 overall. It claimed the NCS Open Div. championship and earned a berth to the NorCal Open final before it was cancelled.
_______________________________
"SportStars NOW" • Get the New APP in the Apple Store & Google Play
Get On The APP. Use #SPORTSTARSNOW
And Stay Connected. Twitter • Instagram | Like us on Facebook | Subscribe!
_______________________________
Marin Catholic-Kentfield Girls Volleyball: With Loyola Marymount-bound senior Kari Geissberger leading the way, the Wildcats went 35-4 and claimed a fourth straight NCS title and their first in Div. II. They went on to win the CIF NorCal Open championship, avenging their only NorCal loss of the season (Bishop O'Dowd) in the finals.
Mitty-San Jose Girls Basketball: The Monarchs went wire-to-wire as NorCal's No. 1 team in seemingly every poll and set of rankings. They went 26-3 overall and 22-0 against NorCal opponents. The team, which only graduates two seniors, won the Central Coast Section Open Div. title and the CIF NorCal Open Div. crown. MaxPreps.com had them ranked No. 2 nationally prior to the state championships being cancelled.
Montgomery-Santa Rosa Boys Soccer: After two straight years as NCS Div. II champs, the Vikings moved up to Division I and never blinked. They won their first three section playoff games by a combined score of 11-1 before defeating defending-champ Berkeley 3-2 in the final. The Vikings dominated the CIF NorCal Div. I field as well, winning all three matches by a combined score of 10-1. They finished 26-0-1 overall
Sheldon-Sacramento Boys Basketball: Perhaps only the COVID-19 pandemic stopped the Huskies from a three-peat as CIF NorCal Open Div. champions. Sheldon went 28-5 while arguably playing NorCal's toughest nonleague schedule. With all-state senior Marcus Bagley leading the way, the Huskies won the Sac-Joaquin Section Div. I title and reached the CIF NorCal Open final. The showdown with Bishop O'Dowd was cancelled.
Time to vote! Here's the rules:
You can vote for your favorite team once an hour through 11:59 p.m. on Aug. 14. Vote below then scroll to the bottom to learn how you can provide your team one extra vote.
As mentioned above, you can also give your favorite a single BONUS vote by downloading the new SportStars NOW app (available on Apple and Android) and visiting its exclusive voting page.
Voting totals from the app will be combined to those from this page and a winner will be announced on Tuesday, Aug. 18.