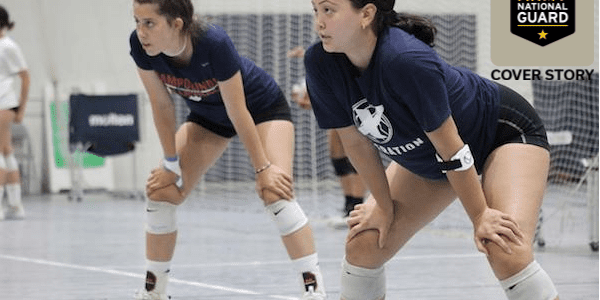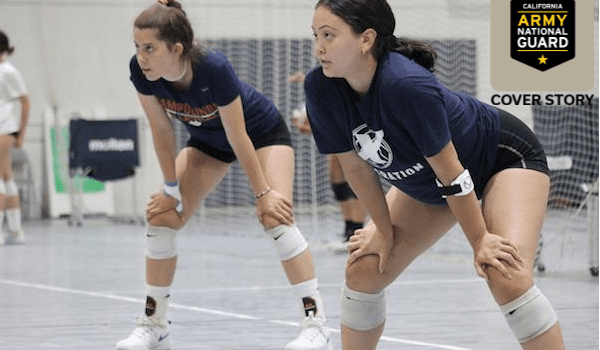 If High School Sports Happen In 2021, It Will Likely Coincide With A Brave New World Of Collaboration With Certain Club Sports • In a...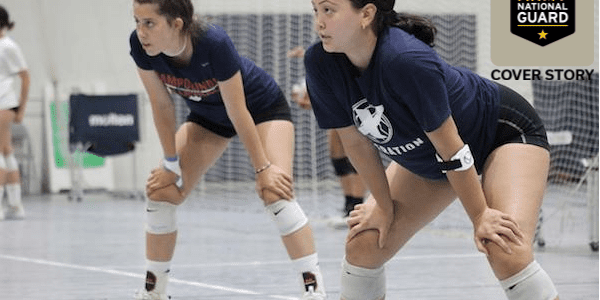 If High School Sports Happen In 2021, It Will Likely Coincide With A Brave New World Of Collaboration With Certain Club Sports •
In a world filled with "ifs," there is one large question for youth sports. If current scenarios stand, could Northern California high school and club sports coexist in the same season?
In this year of the unimaginable, it just might happen. With a renewed spirit of cooperation and imagination, it could work. 
In the COVID-19 world of sports, NorCal high schools are in a wait-and-see bubble until a potential resumption near the end of 2020. What might that be like, if sports like girls volleyball are played in winter instead of kicking off the school year?
"Well it's gonna be interesting, to say the least," said Andy Schroeder, head coach of Xceleration Volleyball Club's top 18-under Blue team for 11 seasons.
It's similar for the club-heavy sport of soccer. It would have its high school season played in the spring rather than winter. What'll that be like?
_______________________________
SportStars NOW
Get the New App in the Apple Store & Google Play
_______________________________
"Nobody knows," said Adam Cooper, longtime men's coach at Saint Mary's College and the director of coaching and college recruitment for Walnut Creek Surf Soccer Club. "It's such a fluid situation. …There are a lot more questions than there are answers."
In studying jargon, the table appears set for a cram session like no other.
In July, the California Interscholastic Federation scrapped sports action for this fall, consolidating all high school sports into two seasons. Football moved to a Dec. 14 start for practices, basketball to mid-March. And boys and girls volleyball would play simultaneously, starting before year's end.
Of course, any plans are contingent on how areas are faring with COVID-19 cases.
The landscape changed again when CIF also temporarily set aside its long-standing ban on high school athletes playing in a specific club and school sport at the same time.
"We didn't want to put families in a situation where they had to choose one way or another," North Coast Section Commissioner Pat Cruickshank said. "We didn't want to put schools in a situation where there might be a potential for a forfeit."
Even if everything falls into place, can club sports and high schools find a way to work together? And will athletes opt to do both? These are issues that draw concern from those with ties to both the scholastic and club sports worlds, two worlds that historically don't always see eye to eye.
"There's the potential a kid could be playing seven days a week, and that's a problem," Cooper said. "That would be wrong, putting kids in a situation where they are going to get injured."
_______________________________
STAY CONNECTED:
Follow SportStars on Twitter & Instagram | Like us on Facebook | Subscribe!
_______________________________
Even while staying active with allowable no-contact training sessions, athletes won't immediately be game-ready. 
"If they are doing six practices a week and four games, their bodies won't last," Zach Sullivan said. Sullivan is the director of coaching for the Diablo Valley Wolves Soccer Club and the head women's coach at Los Medanos College in Pittsburg. "We have to figure out what is best for the player, and find a common ground. Otherwise there will be a lot of overuse injuries, as fitness won't be 100 percent by then."
Whether classes are in-person or virtual, education and study time factor in, too.
"I don't think it's feasible for an athlete to do five days of high school sports and 2-3 days of club in a week," said Sean Stratton, Diablo Valley Volleyball Club President and a longtime coach at San Ramon Valley-Danville. "I don't think (doing both) is the right choice, so they might have to make a choice."
Stratton's club competes within the Northern California Volleyball Association, which recently released its girls tournament and Power League schedules. In terms of league play, it appears that only the 18U age group would see their competitive season greatly overlap with the high school season. Underclassmen (14s-17s) may find it a little easier to do both.
Mustang Soccer League is one of the state's biggest programs. The club boasts over 4,300 athletes and a storied history that dates back to 1972. Mustang Soccer executive director Fred Wilson said "collective conversations are the first steps to making this work." 
He detailed a conversation he recently had with De La Salle-Concord soccer coach Derricke Brown. It covered the ideas of each limiting its activities, with Sundays possibly being off-limits for both.
"We are prepared to go to any lengths for the health and well-being of the athletes, and also backing off in any way so that we can make it all work," said Wilson, who coached boys soccer at Monte Vista-Danville from 1998-2005.
Even with campuses closed and games on hold, communication lines are open.
"We are working on a letter for all high schools in the area, saying we want to work with you. We realize there will be give and take on both ends," Cooper said. "Maybe there's no high school games on Saturday. But then they might say, we have to play on Saturday because of football."
"I think the majority will play club, that is the place to be," Schroeder said, noting either side may need to back off tournaments. "Everybody is going to have to give and not take, and try to work with our student-athletes until we get through this mess."
"I think it will affect the oldest ages like U-19, who know they want to continue in college, and they will continue with club," said Cooper, who has coached collegiately at Saint Mary's for 20 seasons, 15 as head coach. "There will be those who will choose to play both and some will decide they will play high school only." 
There's also a fields and facilities issue, and rethinking of tournaments.
"There are going to be schools that have to be creative. They will not have the flexibility they had in the past with gyms," Cruickshank said.
Cruickshank spent 14 years as Heritage-Brentwood's first boys basketball coach. He knows that even in normal times, the logistics of a basketball tournament are difficult and the pace is rigorous.
"When I was at Heritage, we'd go up to the Bambauer Classic at Marin Catholic, and have four games in four days," he said. " I'm not sure how that kind of tournament can work right now."
With an agonizing summer drawing to a close, some club organizations were offering minimal workouts, with social distancing and no contact. It's a far cry from the norm, but it is something. Activities are limited to 12 or fewer in a group, so traditional team concepts have had to change. For soccer, that means no contact, kids staying 6 feet apart, limited to passing, shooting and finishing exercises. 
Schroeder said Xceleration's beach volleyball program, run by Saint Mary's women and beach volleyball coach Rob Browning, has worked well. Like all clubs, Xceleration functions with strictly-run isolated workouts. 
"It's all highly accountable, highly contained, like the NBA bubble," Schroeder said. "Leslie Ray, our club director, runs it correctly. It's amazing what she's done … everything condensed down."
With high school campuses quiet, clubs fill in some of the activity breach.
"Mentally they need it; they need to get out of the house and see their friends," Cooper said, who wants to make sure athletes stay in a good frame of mind. "I'm telling our coaches to look for signs of stress. But it's even more so for parents, who have to figure how to work from home, how to arrange day care. For us, there's a lot of responsibility." 
With games and tournaments shuttered for now, leagues and clubs still forge ahead in implementing big structural changes.
The Diablo Valley Wolves formed this spring as Diablo Futbol Club and Heritage Soccer Club merged. The club held Isolated tryouts in June. Sullivan was amazed to see 600 kids registered, despite the difficult timing.
Mustang's elaborate work on sanitation, social distancing, testing and contact tracing plans are so detailed they were the subject of a national webinar and drew attention from the state of California, Wilson said.
Amid all this, athletes by and large are not getting bogged down in frustration, coaches and officials agree.
"What we preach, one of the things we talk about is unconditional gratitude, to be grateful, because what is the alternative?" Schroeder said. "To do that, even if your circumstance sucks. They embrace that pretty well."
The reward of witnessing kids enjoying getting to do something is motivation for officials and coaches who have been working tirelessly and endlessly.
"The biggest thing was on June 11, when we did our test run with a small group. Just seeing all the comments from people," Wilson said. "The psychological lift that it gave these kids was just incredible."