NCVA 2021 Schedule | Girls Tournament, Power Leagues Set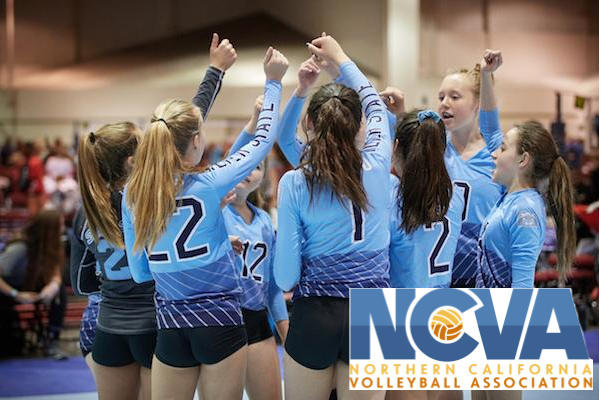 With Its Girls Tournament And Power League Slate, The NCVA 2021 Schedule Does Its Best To Avoid Too Much Conflict With Concurrent School Season •
Nothing is a certainty in these times, but there's always hope. That's what Northern California girls volleyball clubs will be leaning into after seeing the recently released NCVA 2021 schedule.
In a late-August press release, the NCVA unveiled its girls Power League schedule as well as its 2021 girls tournament slate. While the NCVA 2021 schedule follows a timeline similar to the regular club season, this one carries a bit more complications due to the CIF having to push back the high school season to a January start. 
_______________________________
SportStars NOW
Get the New App in the Apple Store & Google Play
_______________________________
"With the high schools announcing major changes to their sports schedule, the NCVA has had to make similar changes," the press release read. "Our goal with the new schedule was to secure as many private facilities as possible since getting into high schools and colleges may be an issue this season."
The first Power League qualifier will be for the 18s Division and is set for the weekend of Dec. 12-13 at the Capitol Sports Center in McClellan. The first date of high school practice for most CIF sections will be Dec. 14.
The 18s Power League schedule will essentially follow the high school season. However, the qualifiers for 14s through 17s won't occur until the weekend of Feb. 6-7. That's just three weeks before the high school regular season ends on Feb. 27. The regional championships for those divisions will not take place until the first and second weekends of May.
While seniors may be forced to make a choice between club or high school competitions — or attempt both — it appears most underclassmen may not face as many conflicts. 
 NCVA's 2021 girls tournament calendar will hope to open with the Kick Start and the California Kickoff tournament from Jan. 16-18 across three different NorCal venues. Action will take place at the San Jose Convention Center, Santa Clara Convention Center and the San Mateo Event Center.
_______________________________
STAY CONNECTED:
Follow SportStars on Twitter & Instagram | Like us on Facebook | Subscribe!
_______________________________
The Sierra National Qualifier for all 18s divisions will occur at the Reno-Sparks Convention Center from March 5-7. The two-weekend Far Western Regionals, also held in Reno, take place April 17-19 and April 23-25.
Like everything in today's world, the NCVA 2021 schedule will be fluid. 
"Understand that this is the schedule as of today," read the press release. "Any changes or developments with the current pandemic may create changes to our season, but much like high school sports, we must have an optimistic plan to return."
Cross those fingers.