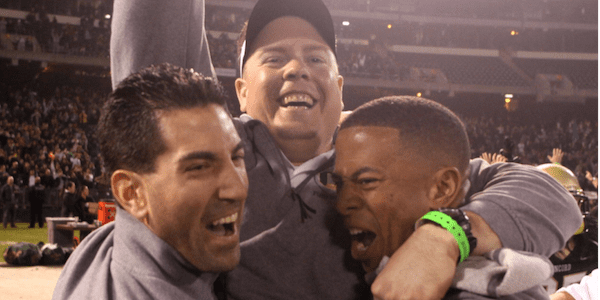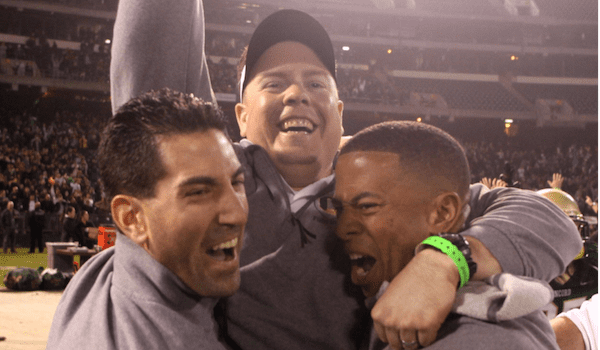 CHACE BRYSON: One Last Tale From Our 2010 NCS Football Oral History Interviews — How One Concord Coach Nearly Lost His House Days Before...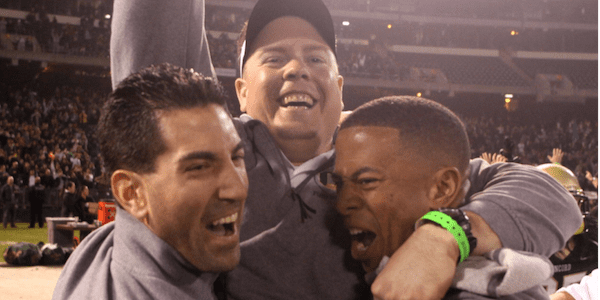 CHACE BRYSON: One Last Tale From Our 2010 NCS Football Oral History Interviews — How One Concord Coach Nearly Lost His House Days Before The Game •
We've come to December of what can only be referred to as a challenging year in high school sports. 
And we decided it was going to be a month of focusing on positive vibes. So for our Dec. 14 issue, we set out to tell stories about athletes who are still finding ways to compete in their sports. Our cover athlete Maddie Gamble can't compete for Carondelet-Concord yet, but had a very successful 2020 on the amateur golf circuit. We also chronicled Del Oro wrestler Damion Elliott who may be willing to help on your next home improvement project — if you'll contribute to his personal wrestling travel fund.
I'm also adding one more positive vibe story to this issue. Appropriate for the holiday season, no less. 
It's an anecdote told to me as I worked on the recently released oral history of the 2010 North Coast Section Division II football final between Concord and Rancho Cotate-Rohnert Park. 
In the late fall of 2010, Dave Perry (pictured top, right) — now the new head football coach at Bishop O'Dowd-Oakland — was a 31-year-old personal trainer and assistant football coach at Concord High. His young family included four kids ranging from ages 1 to 11 and finances were tight. That season, Concord was arguably one of the most exciting teams in the East Bay. 
_______________________________
SportStars NOW
Get the New App in the Apple Store & Google Play
_______________________________
The week of Thanksgiving that year, days before the Minutemen's North Coast Section quarterfinal, Perry and his family were rocked. 
"That was the heart of the housing crisis, and we were given a notice that the bank would be foreclosing our house on Dec. 5," Perry said. "I didn't know what to do."
Concord won its quarterfinal and survived its semifinal on Dec. 3. The team would be playing for its first ever section football final the following week. 
"The bank said our house would be up for sale at noon on Monday," Perry said. "I talked to our realtor, Susan, that Sunday night and she said 'I don't know what else to do, Dave. I'm sorry.'
"So that Monday I'm prepping for practice and searching furiously on the computer for a house. I had three different people knock on my door and awkwardly ask if they could take pictures of the house as interested buyers. Then at 11:30 Susan calls me again.
"She said, 'Dave, we saved your house.'"
The realtor would go on to explain that after calling the night before, she'd given into the frustration. A woman of faith who attended the same church as Perry, told the coach she'd shoved everything off her desk and exclaimed, 'God, you handle it. Because whatever I'm doing ain't working!'
Then 30 minutes before the house was set to go on the market, Susan got a call from another member of their church. 
"They said I'm going to buy the house, but only if Dave rents it from me," Perry said.  
Five days later, Perry woke up on Saturday morning ready to coach in the biggest game of his young career. Nobody from Concord boarded the bus with more confidence.
"I couldn't be beat," Perry recalled with a hearty laugh. "It was impossible. You have pretty strong faith after going through something like that."
Concord won 40-37 in the game's final 20 seconds. Good deeds and good cheer, sports fans. Happy Holidays.