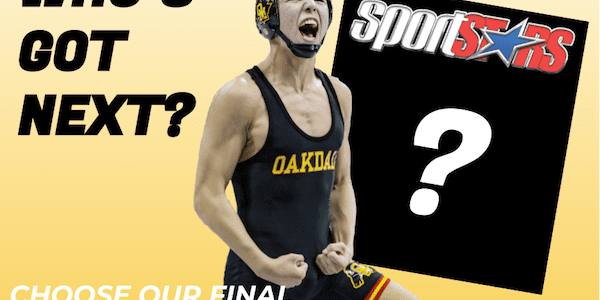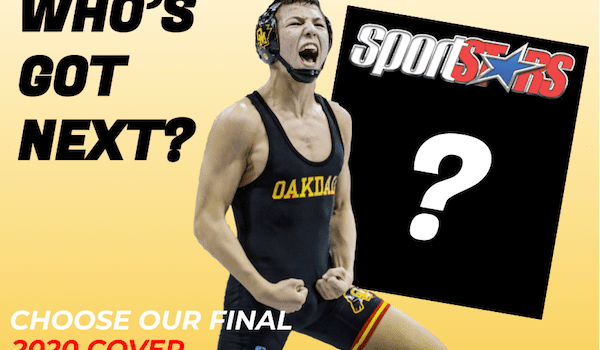 Vote On The Final 2020 SportStars Cover — What Image Should Represent An Issue Containing Our Favorite Work From A Frustrating Year Paired With...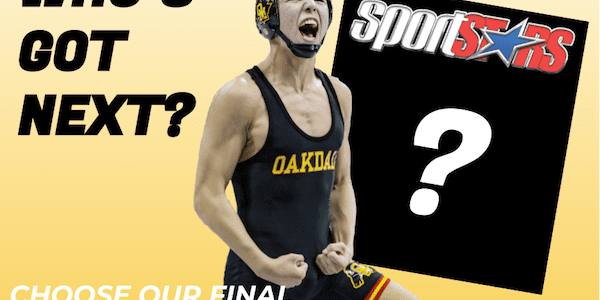 Vote On The Final 2020 SportStars Cover — What Image Should Represent An Issue Containing Our Favorite Work From A Frustrating Year Paired With A Hopeful Look Forward?
So yeah, NorCal high school athletic programs are unlikely to remember 2020 with much fondness. We get it. However, SportStars worked throughout the year to find the positive spin on things. So while we're looking ahead to a better 2021, we're also compiling some of our favorite content from 2020. And we're gonna need a final 2020 SportStars cover.
We've chosen seven photos from 2020 coverage that didn't receive the cover treatment at the time. Now, it's time for our readers to tell us which should get the nod this second time around.
Voting will be open until 9 a.m. on Dec. 31. Readers can vote once an hour, per IP address. We'll showcase all seven options first, and then you can cast your votes below. Here we go!
Tayler Biehl | Vista del Lago-Folsom Softball
Eagles shortstop Tayler Biehl is captured turning a double play during a preseason photo shoot for Vista del Lago's story in the SportStars Magazine Baseball/Softball Preview.
POTENTIAL HEADLINE: Throwing Out 2020 
Cesar Garza | Oakdale Wrestling
Mustang sophomore (now junior) Ceasar Garza unleashes his emotions after defeating Del Oro-Loomis senior Eli Blake for the Sac-Joaquin Section Masters 145-pound title.
POTENTIAL HEADLINE: 2020 Vanquished!
Jacob Hudson | Valley Christian-San Jose Baseball
In the only actual baseball competition we had time to shoot, then-Warriors freshman Jacob Hudson delivers a pitch during an 18-inning scrimmage at De La Salle-Concord.
POTENTIAL HEADLINE: Thrown A Curve
Malaya Johnson | Roseville Softball
Tigers hurler Malaya Johnson fires a pitch as part of a complete-game, 11-strikeout victory over Woodcreek-Roseville on March 11. It remains the last high school sporting competition we covered.
POTENTIAL HEADLINE: Bring It, 2021
_______________________________
SportStars NOW
Get the New App in the Apple Store & Google Play
_______________________________
Hayden Jolley | Foothill-Pleasanton Soccer
Falcons captain Hayden Jolley is photographed as she pushes the ball up the field during an early-January intrasquad game. We were there to take cover photos of Foothill goalkeeper Maddie Goldberg (now at Oregon).
POTENTIAL HEADLINE: Full Speed Ahead
Jaden Rashada | Pittsburg Football
This shot of Pittsburg sophomore Jaden Rashada was taken in early October for a SportStars feature about his return to the East Bay. Rashada initially left the state in hopes of playing fall football in Florida, but had a change of heart.
POTENTIAL HEADLINE: Clear Eyes, Full Hearts
Emmanuel Akpan & Donovan Lopez | Rocklin Basketball
Thunder teammates Emmanuel Akpan and Donovan Lopez leap in celebration following Rocklin's SJS Div. I quarterfinal win over Modesto Christian.
POTENTIAL HEADLINE: Winning! (Bye, 2020)
And those are your final 2020 SportStars cover options. Make your selection below, and don't forget:
Keep voting for your favorite through 9 a.m. on Dec. 31.