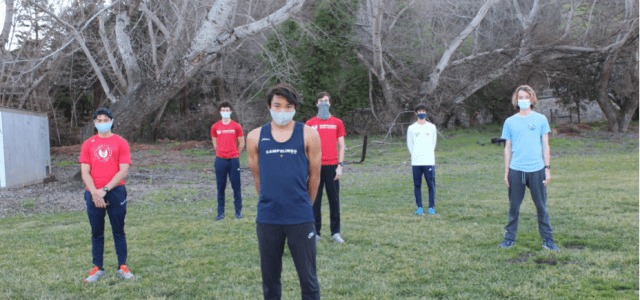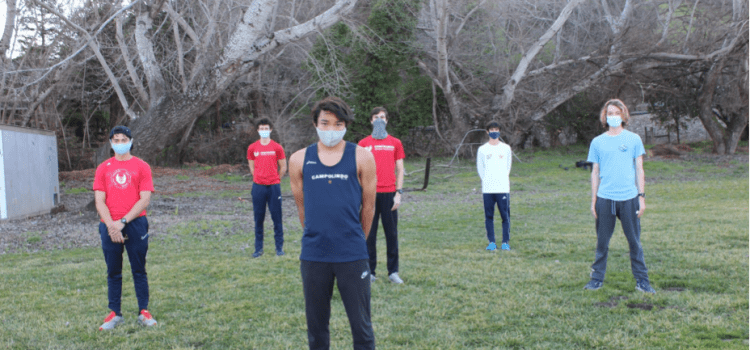 With Their Sport Potentially Serving As A Bellwether For A Return To Interscholastic Competition, Campolindo High's Pair Of Defending State Championship Cross Country Teams...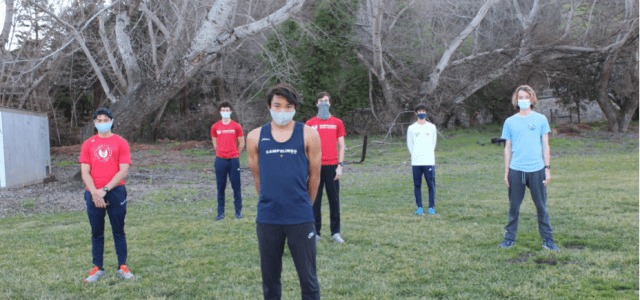 With Their Sport Potentially Serving As A Bellwether For A Return To Interscholastic Competition, Campolindo High's Pair Of Defending State Championship Cross Country Teams Work To Remain Hopeful •
As efforts unfold in uncertain times to salvage a semblance of a high school sports season, athletes from the Campolindo cross country program — one of NorCal's most consistent powers — have focused on doing what they do best.
What's for sure: There will be no CIF state championships, nor any North Coast Section championship due to the COVID-19 pandemic. Shortened seasons remain possible.
Regardless, Campolindo cross country won't have the opportunity at a double repeat of its amazing boys and girls state sweep that happened over 13 months ago.
But instead of dwelling on what could have been, cross country athletes at the school in Moraga have stayed the course of their mission:
That is, to pass on leadership and motivational skills to the next generation of runners.
It fits the bill for one of the state's most successful programs. Pay it forward, indeed. Even though their platforms are Zoom meetings instead of post-race discussions, that's alright.
_______________________________
SportStars NOW
Get the New App in the Apple Store & Google Play
_______________________________ 
"This is so much more than a competitive moment for our kids; It's about developing their life skills in spite of challenges," Campolindo cross country coach Chuck Woolridge said. "We don't need to have races for the purpose of what we are doing. And that has shown in the past several months." 
Some hope remains for a season after the NCS announced a plan for certain non-contact outdoor sports like cross country, track and field, swimming, diving, golf and tennis to potentially begin practicing Feb. 1.
Each league is to determine when and which sports would commence. Everything remains contingent on approval from governmental and educational authorities.
On its surface, cross country seems better suited than most sports to proceed once stay-at-home orders are lifted. This do-it-yourself sport doesn't need much equipment or structured facilities. It's contested in open spaces and is staged without the fanfare of a football or basketball game. However, most meets are at city-operated parks, adding another layer of approval.
"I think the difficulty we are facing, the kind of thing where you want to stop giving a damn about sports, is something where resilience can make me feel like I can get through anything," senior Dylan Gunn said.
_______________________________
STAY CONNECTED:
Follow SportStars on Twitter & Instagram | Like us on Facebook | Subscribe!
_______________________________ 
Woolridge has coached top-notch cross country and track and field programs for over 25 years, first at College Park-Pleasant Hill and then at Campolindo since 2006. He meets weekly on Zoom with other imaginative NorCal coaches. The group works to brainstorm ideas as to how 12-14-member cohort groups or camp-style socially distant activities could translate into competition.
He noted how well Campolindo functioned in seven small cohort workout groups. He added it was no doubt due to the budding leadership skills of his veteran athletes.
In true pass-it-along spirit, Gunn and fellow senior Owen Lekki are working hard to get the next group of young runners better. 
"Dylan is an all-time great at having a positive attitude and keeps the spirits up," Woolridge said. "Owen is a great performer for us and a wonderful model of leadership and integrity who encourages teammates to stay committed."
Seniors take their turn in Zoom discussions on rotating topics with younger runners. Topics range from race strategy to nutrition, training theory, injuries and recovery strategy.
Gunn's topic was running psychology. He cited the book "How Bad Do You Want It" by Matt Fitzgerald as a catalyst for discussion. The forum gave him the chance to bridge a 2-to-3-year age gap with his younger teammates.
"It's easier to have conversations with juniors and seniors than having to navigate with sophomores and force one to listen and understand when I am trying to get a point across, to motivate them to realize their performance is important to the team, which is sometimes hard to grasp."
For the girls, lone senior Sophie Webster, Campolindo's Associated Student Body President, is using her formidable leadership skills to teach what Woolridge calls is a very promising group of freshmen.
The solitude and peacefulness of running has been invaluable during this pandemic.
"What's kept me going is just the joy of running at the core and base of it," Webster said.
Gunn said running provides a positive outlook and his environmental science studies taught him how little the average person spends daily in nature. He plans to continue running at UC Davis, studying managerial economics. He wants to become an environmental economist, and his dedication is evident when he discusses the special dividends of running.
"I get a solid hour to experience something beautiful outside of the concrete suburban sprawl, to not hear the cars and to be able to hear birds chirping," he said. "I love nature and I want to fight for it."
And it's an ideal escape from the difficulties of pandemic life.
"For anybody who is suffering right now, nature therapy is a really good outlet," he said.
Webster is focusing on deciding on a UC system school, and she'd like to study biology.  "I've lived in a small town so it will be exciting to branch out of my bubble," she said.
She finds running after school to be a great outlet.
"I want to run after a day of frustrating school work, so it's kind of running away from your problems," Webster said. "It's an escape from stress. Working out is so beneficial". 
Gunn copes with the pandemic and resulting uncertainty through a variety of ways. He's drawn upon past experiences like the devastating Camp Fire and pervasive smoke that shrouded the 2018 postseason in doubt.
"It keeps me going on, to keep from that feeling of, 'oh, I'm stuck in the mud and I can't do this anymore,'" he said. "This is another test of resilience. To be able to do this and see it as an opportunity, and not as something that has been stolen from us."
A huge takeaway for Gunn from the double championship win on Nov. 30, 2019, involved the number of alumni who arrived in Woodward Park in Fresno to cheer on their old school.
"To see all the alumni driving to Fresno and being on the course and giving a hoot about anything we were doing was truly inspiring," he said.
That spirit of giving back is an ongoing cycle, fostered by its longtime coach.
"Chuck does a lot of work that no one is going to say thank you for, like Zoom meetings in the early morning, setting up things administratively so we can do a virtual time trial," Gunn said. "He doesn't ask for thank yous but it is a lot of work."
Adds Webster: "When I started with track and then cross country, I realized the people were super nice and helpful. That culture has continued, and Chuck deserves a lot of credit for that." 
Being idle from competition has lent itself to more time to reflect on accomplishments. Like that day Campolindo cross country swept the Division III team championships. The Cougars girls won a state title for a fifth time, their second straight. For the boys, it was their first state championship.
Gunn ran a 15:33.8 to lead Campolindo and finished fifth in that race. Yet his exhaustion kept him from enjoying the moment.
"I wish I was more aware, but I couldn't walk, so it hadn't sunk in at all … I couldn't speak, and I was dead to the world," Gunn said. That taught him an appreciation of the perspective of time. 
"It was weeks after when I got to the exhilaration stage, so I was happy I didn't have that immediate feeling right away and then have taper off over time."
In addition to Lekki, who finished 18th overall that day, Campolindo returned two more runners who finished inside the top 30. Alex Lodewick finished 16th and Rhys Pullen claimed 27th. Lodewick is a sophomore this year and Pullen is a junior.  
Webster said she didn't have her best race at that meet, but the boys' triumph made the day very bright.
"Watching the boys, I just cried because it was so inspiring," she said. "A lot of people stepped up. I was so amazed." 
The goal-based world of cross country lends itself to appreciating accomplishment, on or off the competitive field.
"So much of the nature of our sport is delayed gratification and embracing the process," Wolridge said. "It's a cliche in sports but no less truth. … Our athletes appreciate that there is some semblance of community and social connection. That keeps them coming back, in spite of the limitations we have." 
Meanwhile, they await what the future brings.
"I'm hoping by the end of year to get some kind of closure with cross country and Campo in general," Webster said. "Maybe to meet together just to say goodbye. I'm so grateful for the past few years and what we have been able to do. This year doesn't change that."