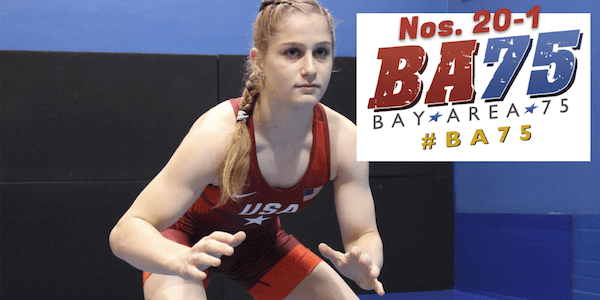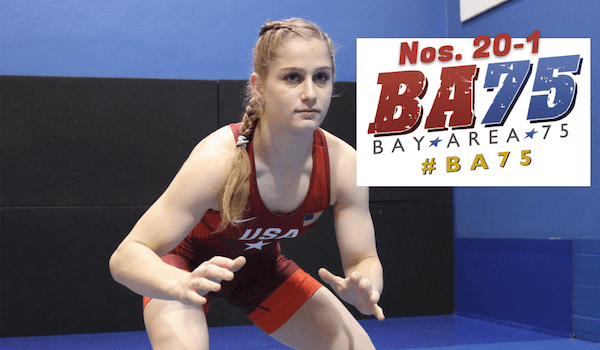 SportStars Magazine Counts Down The Bay Area's Top 75 Athletes From 2020-21 In Its Ninth Annual Bay Area 75 Rankings • Welcome to the...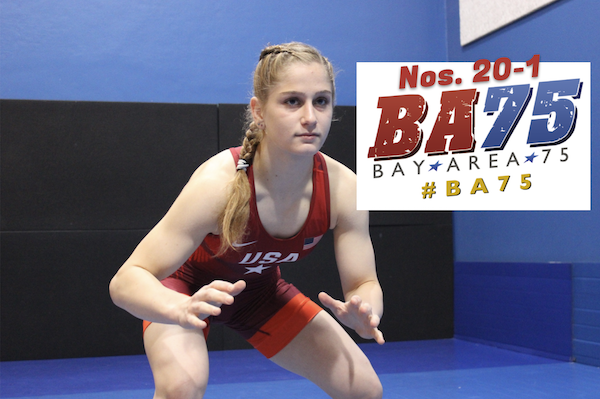 SportStars Magazine Counts Down The Bay Area's Top 75 Athletes From 2020-21 In Its Ninth Annual Bay Area 75 Rankings •
Welcome to the ninth edition of our annual Bay Area 75 athlete rankings. This is a countdown of the top Bay Area's top athletes from the 2020-21 school year. Also, this is the grand finale, so if you missed the first 55 athletes: Athletes No. 75-51 | Athletes No. 50-21
As everyone reading this well knows, 2020-21 was an anything but normal year for high school sports. Every sport was crammed into a four-month window. Some seasons were vastly shortened with no playoffs, and others were pretty darn close to normal and ended in section championships. This has also been a list full of multi-sport athletes, which COVID protocols made much more rare than usual. (We still found some though!)
The criteria for the Bay Area 75 has always been the same. Athletes must attend or compete for a high school within the nine Bay Area counties and compete in a sport that traditionally ends in a section title. Exceptions are made for athletes who have reached a national-level of success but may not compete for their school. Recruiting rankings are a factor in our research, but they don't lead to automatic selection.
With all the concurrent action and disparities, we fully acknowledge that we might have missed a deserving candidate or two. But we also look at this list and see 75 pretty special athletes. All sports fans know that rankings are opinion and subjective. But they spark debate and conversation, which is why we like them. So sound off! We look forward it. With that said, here we go:
20. Kevin Sichak (Bellarmine-San Jose), Sr. | Swimming
Sichak is bound for USC after claiming gold four times at the Central Coast Section championships. He won individual titles in both the 50 freestyle (20.43 seconds) and 100 freestyle (44.48) while also swimming legs on the champion 200 and 400 freestyle relay teams. Bellarmine won the team title by a wide margin. Swimcloud.com listed Sichak as the No. 8-ranked recruit among the state's 2021 class.
19. Michael Mitchell (Archbishop Mitty-San Jose), Sr. | Basketball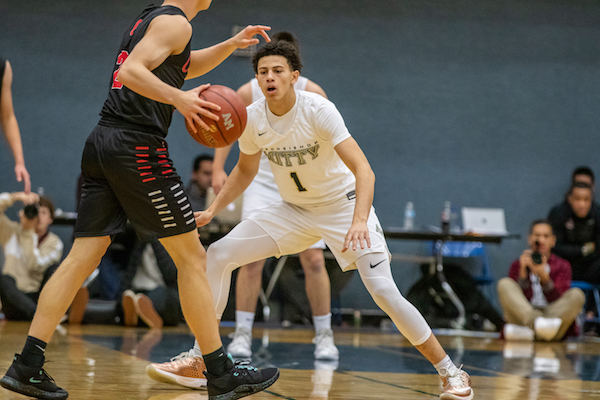 Mitchell wrapped up his stellar Monarchs career in style with 27 points, eight rebounds and six assists as Mitty defeated Archbishop Riordan-S.F. 69-63 in overtime to secure the CCS Open Division title. The Monarchs finished 17-1 as Mitchell averaged 14.7 points, 6.4 assists and 5.1 rebounds. It's the second year in a row the Pepperdine commit has earned a spot in the Bay Area 75.
18. Jacob Hudson (Valley Christian-San Jose), So.| Baseball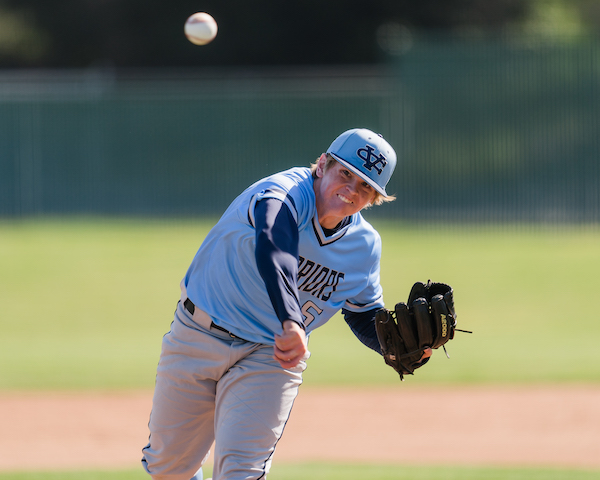 Arguably the best two-way player on NorCal's No. 1-ranked team to finish the season. The Texas Christian (TCU) commit went 8-1 and led the team in wins, strikeouts (83) and innings pitched (61). He also hit .365 and was third on the CCS Div. I champs in both hits (27) and RBI (17). In three playoff games, Hudson went 5-for-9 at the plate and earned wins in the quarterfinal (as a starter) and final (in relief).
17. Natalie Pasco (San Ramon Valley-Danville), Jr. | Basketball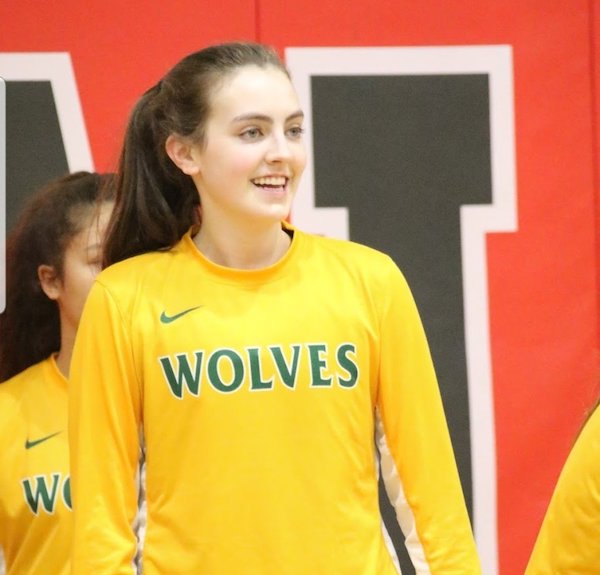 Pasco established herself as one of the East Bay's elite scorers. In the Wolves' second and third games of the spring, Pasco torched California-San Ramon for 41 and 46 points on back-to-back nights. She grabbed 14 rebounds in each of those games. Pasco earned a slew of postseason honors including multiple All-NorCal selections and the San Francisco Chronicle's Metro Player of the Year. She averaged 28.3 points and 13 boards as SRV went 11-0.
16. Matthew Quesada (Pittsburg), Sr. | Football/Baseball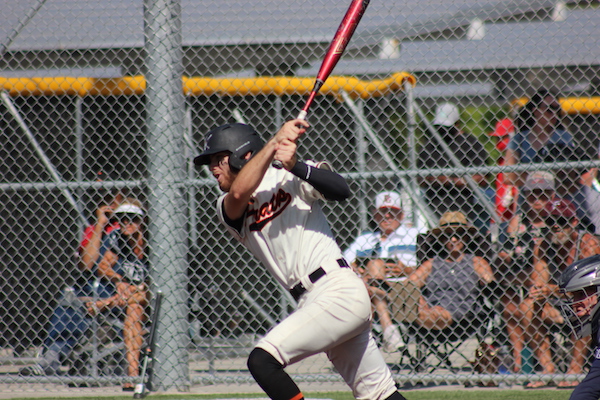 In his first and only season with the Pirates, Quesada became the team's top target in the passing game. Multiple Pirates coaches raved about his natural receiver abilities. He caught 19 passes for 308 yards and four TDs as Pittsburg finished 5-0. He then joined the baseball team midseason and took over a starting outfield spot. He hit .408 with 13 hits, 11 runs, 3 RBI and stole four bases to help the Pirates win their first league title in 35 years.
15. Emmanuel Callas (Campolindo-Moraga), Sr. | Basketball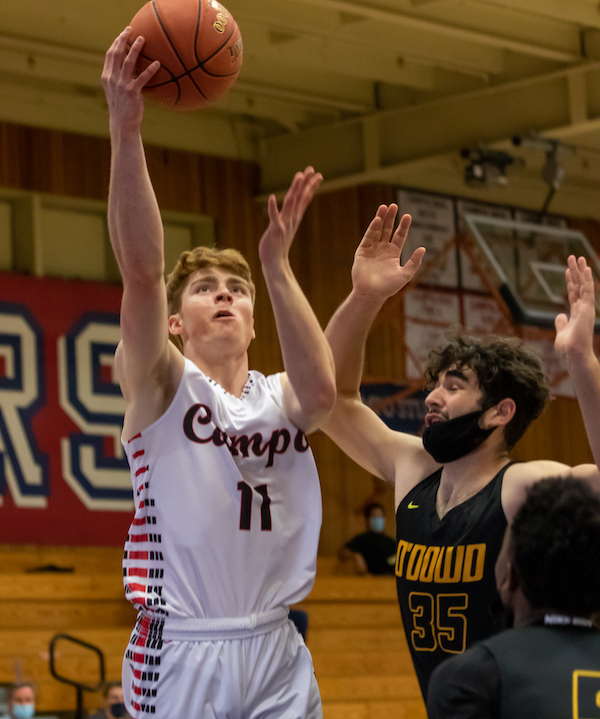 SportStars' named Callas its NorCal Player of the Year after he stepped into a primary leadership role for a Cougars team that went 15-0 and finished No. 1 in NorCal. The 6-foot-5 Callas raised his game in the absence of standout junior Aiden Mahaney, who missed all but six games due to injuries. Callas averaged 15.9 points, 7.7 rebounds, 2.5 assists and 2 steals per game.
14. Brady Huchingson (Acalanes-Lafayette), Sr. | Football/Baseball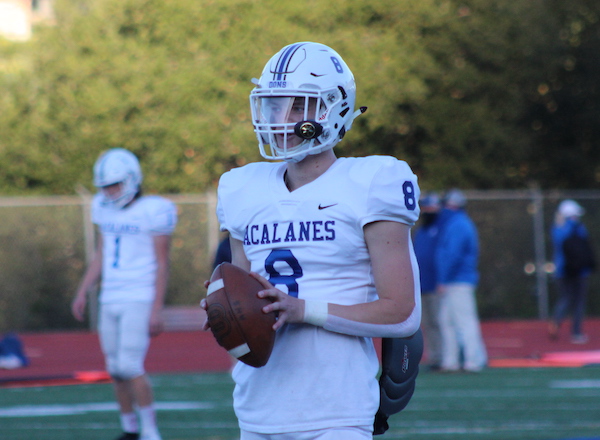 In his second year under center for coach and QB whisperer, Floyd Burnsed, Huchingson blossomed into one of the East Bay's best. He will be a preferred walk-on at Oregon State after throwing for 1,381 yards and 15 TDs to lead the Dons to a 5-1 mark. He also rushed for 155 yards and two scores. Huchingson was then able to transition to the diamond where he hit .352 with 19 hits, 13 runs, 11 RBI, two doubles and a triple over 18 games.
13. Aspin Oliver (Vacaville), Sr. | Track
Oliver cemented herself firmly in Vacaville's legacy of female champion hurdlers. The Cal Poly-bound talent won both the 100 and 300 hurdle events at the NorCal Championships Invitational, and then proceeded to take gold in the 300 event at the State Championships Invitational. She also ran a leg on the NorCal champion 4×100 meter relay team. Her PR in the 300 hurdles from this season (42.16 seconds) would've earned her silver at the last official CIF State Championships. She recently earned top finishes at the AAU West Coast Nationals and the Pacific Association Top-5 Meet
12. Jessica Oakland (St. Francis-Mountain View), Jr. | Softball/Basketball
Oakland became the Bay Area media's consensus selection for Player of the Year after an outright dominant offensive season for the undefeated CCS Division I champions. The University of Minnesota commit batted .612 with an eye-popping 19 home runs. In 26 games, Oakland managed to post 52 hits, 55 RBI and 50 runs scored. She had 10 doubles, four triples and was 7-for-8 in stolen base attempts. She was also just recently named 1st Team All-America by MaxPreps.com. Oakland was also part of the Lancers basketball team that reached the CCS Div. II final. She's a strong candidate to be even higher in the 2021-22 Bay Area 75
11. Nico Torrez (De La Salle-Concord), Sr. | Football/Baseball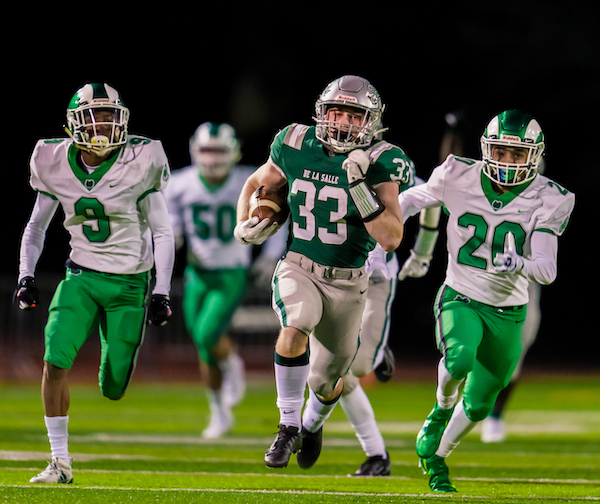 Torrez joined the long history of football/baseball standouts for De La Salle this spring. Torrez scored the Spartans' first touchdown of the spring on the first of two long scoring runs against St. Mary's-Stockton. He finished the season with 10 TDs and 679 rushing yards. He then jumped to baseball where he hit .326 with 15 hits, 15 RBI, nine runs, a home run and six stolen bases for the EBAL champions.
10. Hassan Mahasin (Serra-San Mateo), Jr. | Football
Cal-Hi Sports named him its State Running Back of the Year after he racked up 745 total yards and 10 touchdowns for the 5-0 Padres. He made plays all over the field and finished the spring as a four-star recruit with a number of Power 5 offers. His long list of postseason accolades included being named SportStars' Bay Area Player of the Year, a Cal-Hi Sports 1st Team All-State selection as well as NorCalPreps.com's NorCal Player of the Year.
9. Nyla Valencia (Sobrato-Morgan Hill), Jr. | Wrestling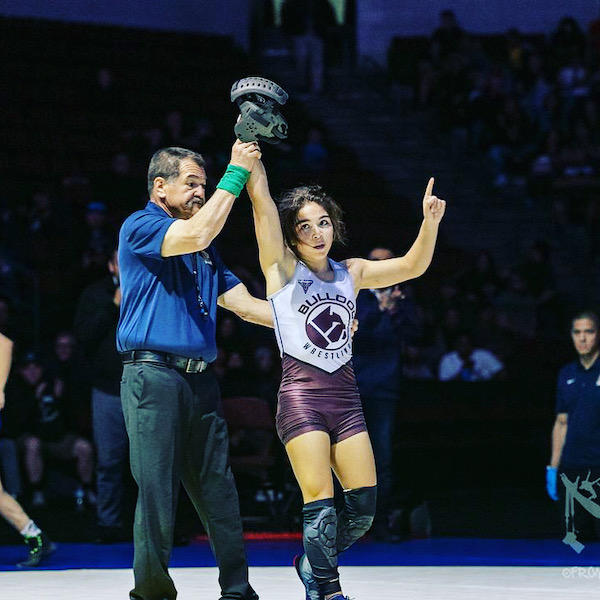 The defending CCS and CIF champion at 106 pounds, became the No. 1-ranked wrestler in the nation at the weight class early in 2021. Then she backed it up by winning the division at the inaugural USA Wrestling High School National Showcase in Iowa. She won the title match 13-6 and pinned two-time Caden world medalist Sterling Dias in the semis. She left that tournament and went straight to the Olympic Trials where she was invited to be warmup partner for one of the qualified competitors.
8. Paul Barton (Sacred Heart Prep-Atherton), Sr. | Lacrosse/Football
The son of former 49ers' All-Pro Offensive Lineman, Harris Barton, is a five-star lacrosse recruit headed to the University of North Carolina this fall. Barton led a defense that allowed only two second half goals to undefeated, nationally-ranked St. Ignatius-S.F. in the CCS final that the Gators won 17-8. Playing in his first high school football season this spring, he finished second on the team in total yards from scrimmage (449), and he lead the team in catches (25) and receiving yards (336). He scored five total TDs and contributed on defense with 14 tackles, one sack and one fumble recovery.
7. Aden Valencia (Sobrato-Morgan Hill), Fr. | Wrestling
Nyla's younger brother is following very much in his sister's footsteps. Aden has also climbed to a No. 1 national ranking at 106 pounds. He's a U15 world champion in both freestyle and Greco-Roman and was practically untested in his run to the 106 pound title at USA Wrestling High School National Showcase in March. He outscored his opponents 53-7 on his way to the top of the podium. Like his sister, he was also invited to be a warmup partner for Team USA wrestlers at the Olympic Trials. He partnered with Jacarra Winchester who went on to win the 53 kg (116 pound) division. He also recently reached the finals of the 17U world championships.
6. Lu-Magia Hearns (De La Salle-Concord), Sr. | Football/Track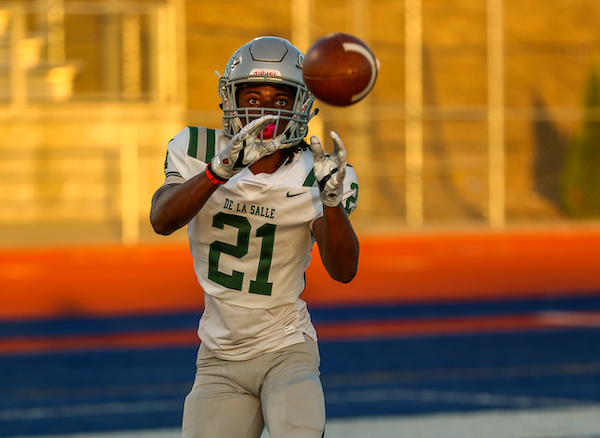 Hearns was named both Cal-Hi Sports' and SportStars' NorCal Player of the Year after the unanimously-voted team captain delivered an electric season that made the 6-0 Spartans better in ever phase of the game. At Cal, he'll focus on being a defensive back, but with De La Salle he did a little bit of everything. He had 189 receiving yards and three touchdowns, he averaged 42.6 yards per kick return (which included taking two to the house against Monte Vista-Danville), and also logged two interceptions. Late in the spring he ran track and posted Top 12 times in both the 100 and 200 meters at the NorCal Championships Invitational.
5. Luke Casper (Bellarmine-San Jose), Sr. | Tennis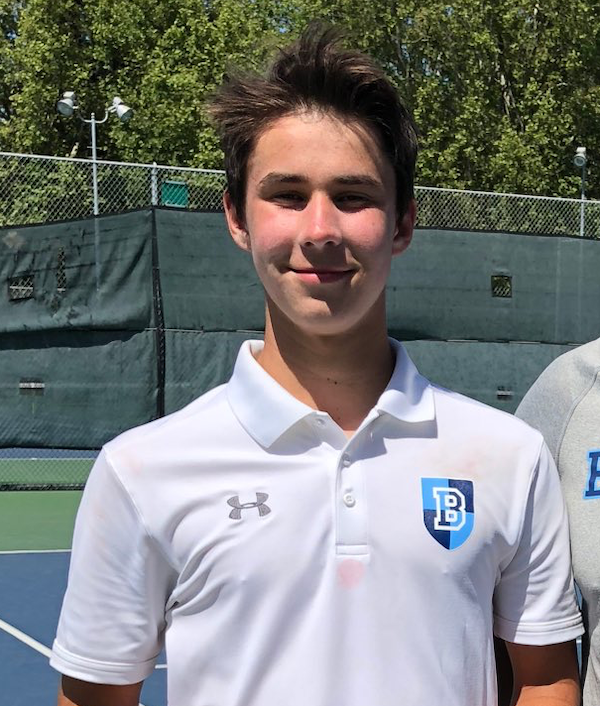 Casper graduates as one of the Bay Area's top male tennis prospects in decades, and a two-time Bay Area 75 selection. TennisRecruiting.net ranked him the No. 8 recruit in the country as of late April. He didn't get to defend his previous two CCS singles titles, but did help Bellarmine reach the team final. He won the No. 1 singles match, but the Bells fell 4-3 to Sacred Heart Prep. Casper's career will continue at Texas A&M this fall.
4. Henry Porter (Gilroy), Sr. | Wrestling
Porter has been one NorCal's best wrestlers for each of the past three years. He entered his senior year as a three-time CIF state placer and one-time finalist with a high school record of 135-15. As of April he was ranked 11th nationally at 145 pounds, which was before he cruised to the 145-pound championship at the Cal State Championships Invitational event in June. He'll be a Big 10 wrestler for Indiana University.
3. John Lester (Amador Valley-Pleasanton), Sr. | Track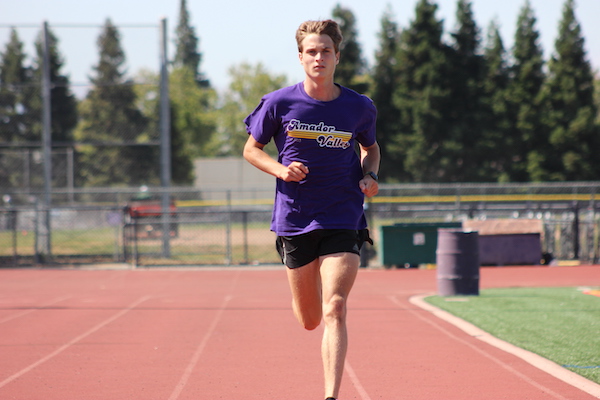 The Stanford-bound star finds himself in exactly the same place on this list as he did last year. Which is an impressive feat in itself, especially since COVID and an injury forced him to go nearly nine months without running his signature event – the 800 meters. But since returning to the track he's been among the nation's best. He ran the state and nation's fastest high school 800m time of 2021, and the state's third-fastest ever when he clocked a 1:47.65 against professional and unattached athletes in the Stumptown Twilight Meet in Portland on June 3. Only five high school runners in the nation have ever run faster.
2. Noah Short (King's Academy-Sunnyvale), Sr. | Football/Basketball/Track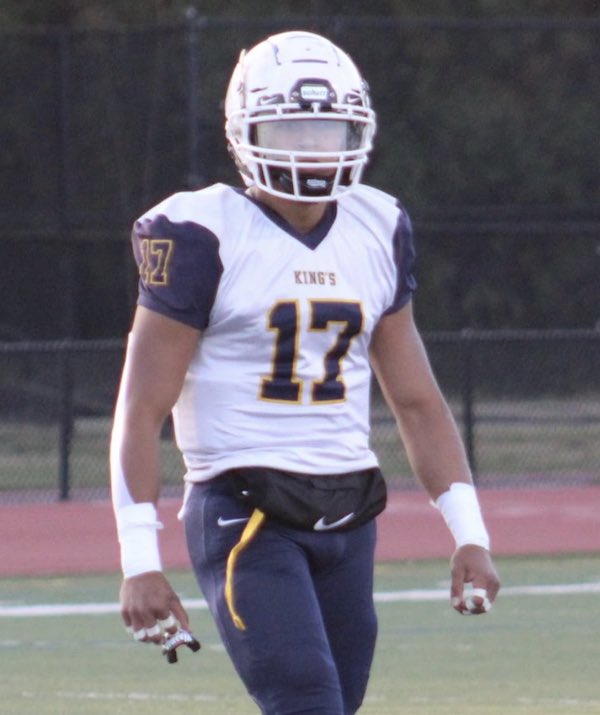 There's almost always a spot reserved near the top of the Bay Area 75 rankings for an athlete like Short. As we mentioned in our intro, it wasn't an easy year to be a multi-sport athlete. Short sure made it look easy, though. In three recorded football games (the Knights played four total), Short rushed 48 times for 357 yards and five TDs. He also caught 14 passes for 95 yards and two scores and was a standout defender as well. On the hardwood, he played in 14 games and averaged a team-best 27.9 points for the CCS Division IV runners-up. Finally, he qualified for the CCS Track and Field Championships and took second in the 100 meter final in a time of 11.01, one-tenth behind champion Evan Johnson of Stevenson-Pebble Beach.
1. Amit Elor (College Park-Pleasant Hill), Jr. | Wrestling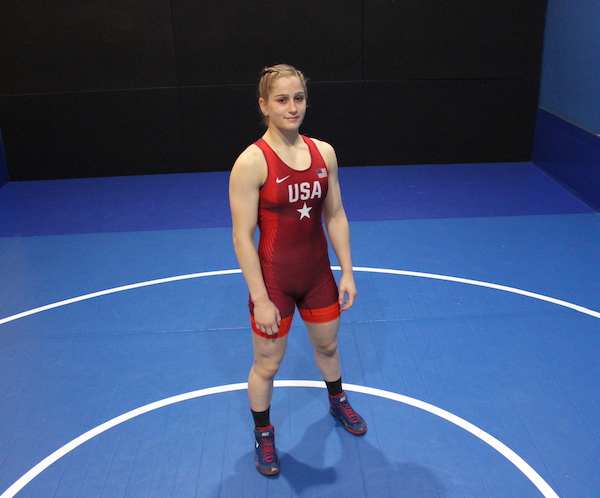 She traded in her College Park purple singlet for the red-white-and-blue version after a dominant state championship run as a freshman two winters ago. But a list ranking the Bay Area's top athletes is a sham without Elor on it. And this year, she's deserving of topping it — the second female to do so, and the second consecutive wrestler. Quite simply she would be an Olympian later this month if she was born ONE DAY earlier. That's how close she was to the age cutoff for the Tokyo Olympic Trials. She ranks No. 2 in the nation at 152 pounds, and No. 3 in the nation across all weights. At the World Team Trials in May, she won all six of her 69-kilogram Cadet division matches in pins of less than a minute. Her 68-kilogram Junior division matches were all pins as well, the longest match went 2 minutes, 14 seconds. After that performance she traveled to Ukraine where she won the Cadet Beach Worlds. She'll compete in the Cadet World Championships in Budapest, Hungary, this July.