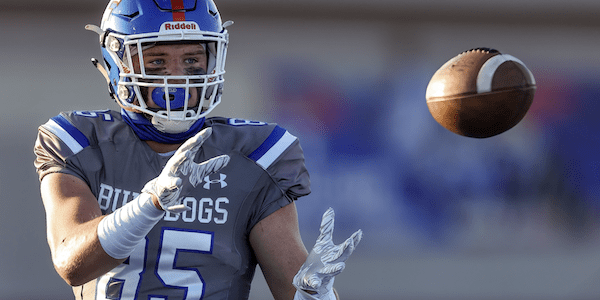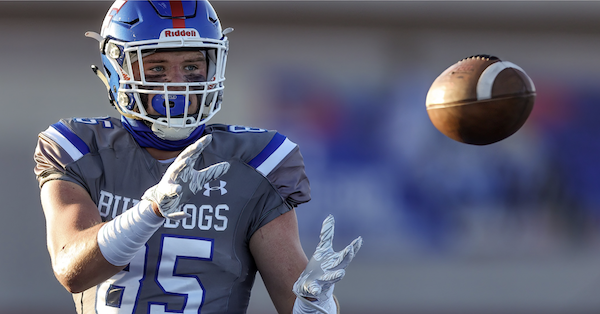 SportStars Chooses 24 Players To Represent It's NorCal All-Preseason Team Prior To The 2021 Fall Football Season For our NorCal All-Preseason team we keep...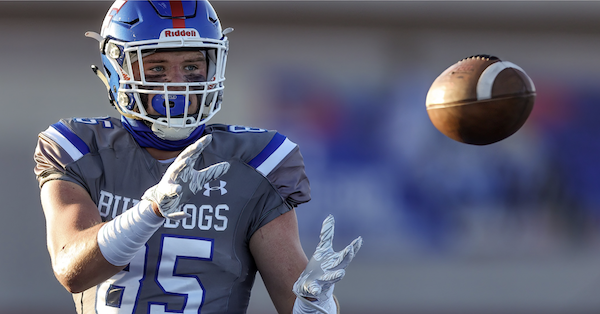 SportStars Chooses 24 Players To Represent It's NorCal All-Preseason Team Prior To The 2021 Fall Football Season
For our NorCal All-Preseason team we keep things simple. Eleven on offense. Eleven on defense. One kicker and one all-purpose player. 
OFFENSE
QB Tyler Tremain (Folsom), Sr.
Had no problem joining the Bulldog QB lineage; threw for 2,024 yards and 27 TD with just 4 INT and has all of his top targets returning.
RB Jonah Coleman (Lincoln-Stockton), Sr.
Arizona commit landed 2nd Team All-State honors and should be one of the most watched RBs in Sac-Joaquin Section this fall.
RB Matt White (Bishop O'Dowd-Oakland), Sr.
True all-purpose back has potential to have East Bay's biggest breakout season. Coach Dave Perry will line him up all over the field to take advantage of matchups.
WR Rashid Williams (Pittsburg), Jr.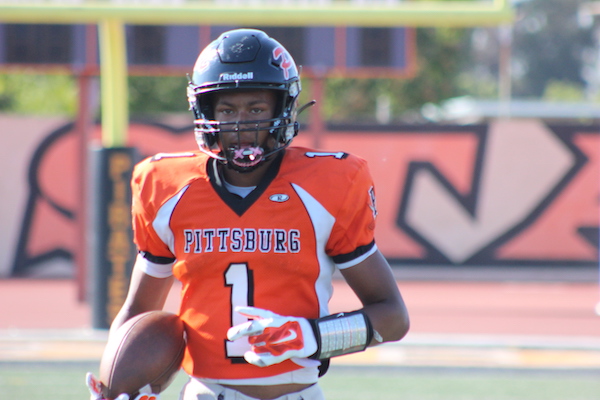 Four-star talent is raring to go after a separated shoulder limited him to just one half in the spring. Big numbers await in a Pirates spread offense led by 4-star QB Jaden Rashada. 
WR Jadyn Marshall (St. Mary's-Stockton), Sr.
The 1st Team All-State selection and UCLA-commit was electric as both a receiver and kick returner in Rams' four spring games.
_______________________________
CONNECT WITH US:
Follow SportStars on Twitter & Instagram | Like us on Facebook | Subscribe!
_______________________________
OL Jackson Brown (San Ramon Valley-Danville), Sr.
Will be among Bay's top returning lineman this fall; offers already from Cal, Colorado and Pitt.
OL Bobby Piland (Rocklin), Sr.
Two-way standout tackle is not the player you want to see coming your way if you're an opposing linebacker.
OL Uluakinofo Taliauli (St. Francis-Mountain View), Sr.
247Sports.com ranks him among the Class of 2022's Top 60 interior offensive linemen; Oregon and Colorado are among his current offers.
OL Derek Thompson (De La Salle-Concord), Jr.
A 3-Star talent with an offer from Nevada, Thompson is expected to be a leader in De La Salle's perennially dominant running game.
OL Drew Azzopardi (Serra-San Mateo), Sr.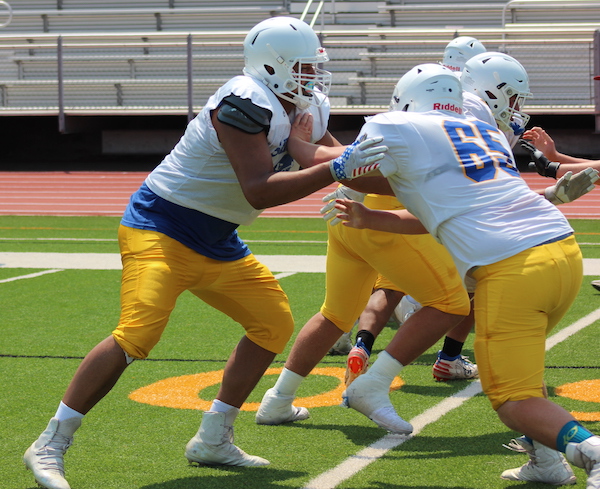 One of two 3-star tackles on the Padres roster, Azzopardi's offers include San Diego State, Nevada and Idaho.
TE Walker Lyons (Folsom), Jr. (PICTURED AT TOP)
One of the top tight end recruits in the country with 25+ Power Five offers including Alabama, Ohio State, Florida State and Michigan. Maybe the easiest selection to our NorCal All-Preseason Team.
PK Joe Repass (Union Mine), Sr.
His four-game spring included going 4-for-4 on PATs and 5-for-7 on field goals with a long of 47 yards.
DEFENSE
DL Miles Bailey (Benicia), Sr.
San Diego State commit posted 31 tackles and four sacks over the spring and was also an impact tight end.
DL Tigana Cisse (McClymonds-Oakland), Sr.
The two-way standout is one of 10 returning defensive starters for the Warriors and is a major problem for opposing run games. 
DL Jahzon Jacks (St. Mary's-Stockton), Sr.
Dominated Rams' spring finale win over Central Catholic with 11 tackles (5 solo) and one sack; Fresno State commit.
DL/LB Jared Palega (Clayton Valley-Concord), Sr.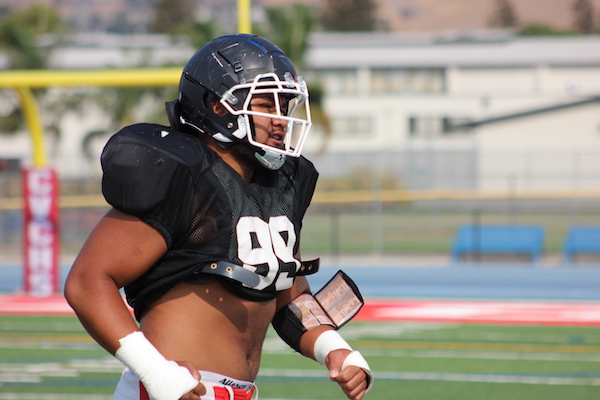 At 6-foot-2, 270 pounds, Palega is both quick enough to play linebacker and physical enough to be a down lineman too
LB Jake Ripp (Los Gatos), Sr.
Committed to Boise State in early August, Ripp led the undefeated Wildcats with 69 tackles last spring. Also has the best football name on this list.
LB Tanner Salisbury (San Ramon Valley-Danville), Sr.
A 3-star linebacker who spent frosh/sophomore years at SRV before heading to Mater Dei last year. He's back now and holds up to 13 offers including Colorado and San Diego State.
LB Tanaki Tonga (Monterey Trail-Elk Grove), Sr.
Tackling machine averaged more than nine per game in the spring; he finished with 47 tackles, 2.5 sacks and a blocked punt for the Mustangs.
DB Zeke Berry (De La Salle-Concord), Sr.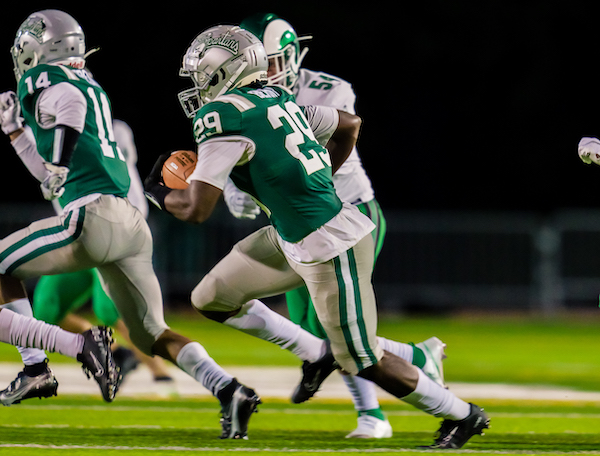 A playmaker in all three phases of the game, Berry holds offers to play corner for several Power 5 programs.
DB Croix Stewart (Benicia), Sr.
The UCLA commit slots in among CA's top 75 recruits in both the Rivals and 247Sports rankings.
DB DJ Crowther (Christian Brothers-Sacramento), Sr.
Every-down star may have made his biggest impact as a RB last spring, but also had a pick-6 among his 17 total TDs
DB Jeremiah Earby (Menlo-Atherton-Atherton), Sr.
Also a starting WR for the Bears, Earby is a 3-star corner weighing multiple Pac-12 offers; had two INTs last spring, returning one for a TD
AP Hassan Mahasin (Serra-San Mateo), Sr.
A 1st Team All-State selection that lived up to his "Missile" nickname with 745 yards of total offense and 10 TDs last spring.