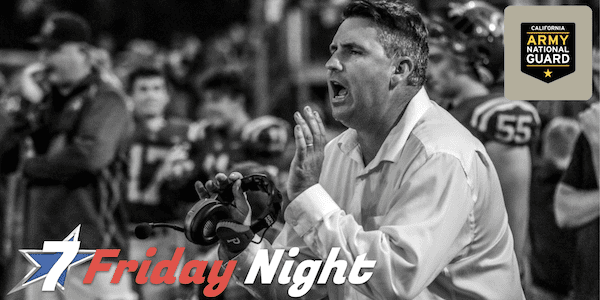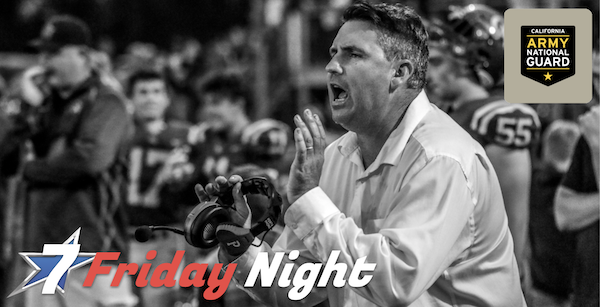 Coaching Great Paul Cronin Visits Us This Week To Talk Windsor Football, Passing Mentors And The Emotional Weight Of Facing His Old Program •...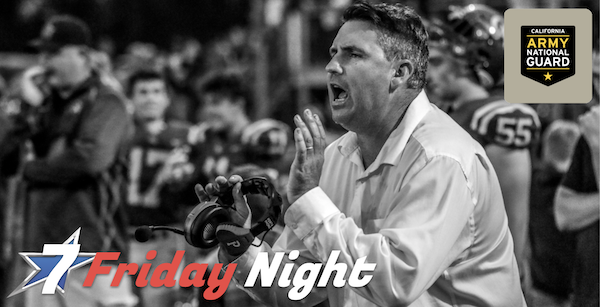 Coaching Great Paul Cronin Visits Us This Week To Talk Windsor Football, Passing Mentors And The Emotional Weight Of Facing His Old Program •
This week's show points its focus toward the North Bay as hosts Chace Bryson and Ben Enos welcome Windsor High coach Paul Cronin. Coach Cronin passed his own high school coach and mentor, Ed Lloyd, in career wins last week with victory No. 218. And if No. 219 comes this week, it's going to be heavily bittersweet. That's because his undefeated Jaguars team will host his old school, Cardinal Newman-Santa Rosa, in a big North Bay League showdown Friday night.
Cronin sits down to discuss what his milestone win felt like, how emotionally taxing it's been just preparing for the Cardinal Newman, and the things that have gone right for a Windsor team that debuted at No. 17 in SportStars' NorCal Football Rankings this week.
Chatter between Chace and Ben this week includes Chace adding his thoughts about Clayton Valley-Concord after covering its upset of San Ramon Valley-Danville. They also throw some props to Rocklin for its big win last week and discuss which program has the best chance to finish as the Sac-Joaquin Section's top team when all is said and done.
The show also welcomes weekly guest Terry Eidson back to the show. Coach Eidson shares about his experience of returning to the sideline in an official capacity for one week to help a shorthanded De La Salle staff. He also updates us on the exploits of the fantasy football team he co-manages with Pittsburg High coach Victor Galli, and delivers his usual three picks on games from this week's NorCal slate.
GAMES DISCUSSED
Ranks below are from the most recent SportStars NorCal Top 20.
#1 St. Francis-Mountain View @ #9 Bellarmine-San Jose
Cardinal Newman-Santa Rosa @ #17 Windsor
#18 California-Santa Rosa @ Monte Vista-Danville
San Marin-Novato @ Marin Catholic-Kentfield
Antioch @ Heritage-Brentwood
Oak Ridge-El Dorado Hills @ Del Oro-Loomis
Ripon @ Escalon
Benicia @ Acalanes-Lafayette
Castro Valley @ Encinal-Alameda
Lincoln-S.F. @ Lowell-S.F.
Union Mine @ Bradshaw Christian-Sacramento
7 Friday Night will release each Wednesday through the end of the high school football season. Listening platforms include Spotify, Apple Podcasts, Google Podcasts, Breaker, Pocket Casts and Radio Public. If you listen to us on any of those platforms, please consider rating and subscribing. Also, feel free to look up SportStars' other podcast, SportStories on any of those same platforms. Season 2 of SportStories will begin in early 2022.
EPISODE EXTRAS
VIDEO
From The Clayton Valley Game Chace Covered And Spoke About, Check Out Brenden Bush and Cody Demartini Connecting For A 42-Yard Hail Mary At The End Of The First Half.
FROM THE SPORTSTARS VAULT
Chace's Story From When SportStars Magazine Named Paul Cronin Its 2017 NorCal Coach Of The Year In The Wake Of The Tubbs Fire.
PREDICTION SCOREBOARD
Through Oct. 16
CHACE
PRIMARY PICKS: 21-7
LOCKS: 6-1
RAPID FIRE: 16-7
BEN
PRIMARY PICKS: 17-11
LOCKS: 6-2
RAPID FIRE: 13-10
COACH EIDSON
OVERALL: 13-8