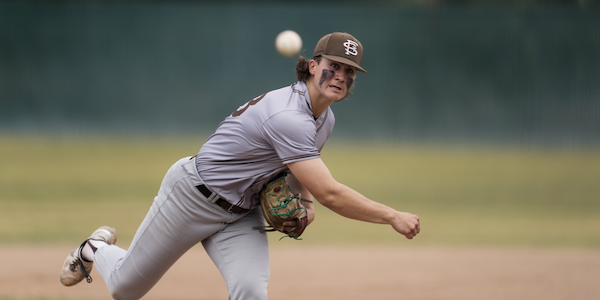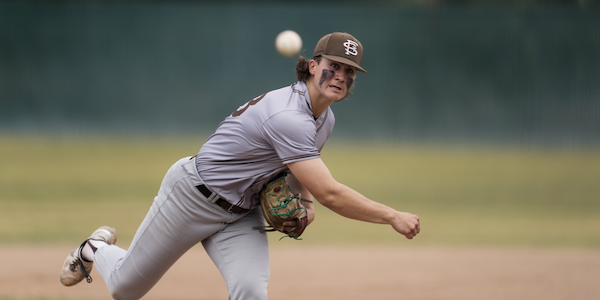 Blake Rogers Used A Relentless Offseason To Become The Pitcher He Wanted To Be — The Ace For A WCAL And CCS Championship Team...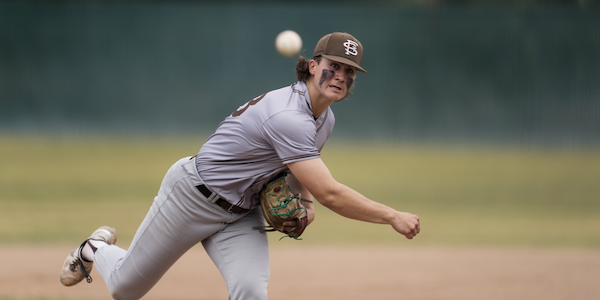 Blake Rogers Used A Relentless Offseason To Become The Pitcher He Wanted To Be — The Ace For A WCAL And CCS Championship Team •
Matt Maguire had no problem spotting the difference in Blake Rogers' physical appearance when the pitcher arrived back on the Mountain View campus of St. Francis High for his senior season.
"During the offseason he'd dedicated himself to a workout program," the St. Francis baseball coach said. "He was putting in a lot of work, and had added pounds of muscle. He looked like a different kid."
But did he pitch like one?
"He'd transferred in to us from Mitty the year before and he never really got his feet under him when he was out there," Maguire said. "It was the weird COVID season where we were playing a ton of games against many of the same West Catholic Athletic League programs. Tough teams, and he had trouble throwing strikes."
Rogers didn't just commit to a workout program. He worked with a pitching coach and tweaked some mechanics. He honed in the control of his changeup and added a slider for a third pitch.
Things fell into place. By the end of fall ball and heading into winter, he'd accepted an offer to play Big 12 college baseball for Baylor. But the spring season is where he wanted to prove he'd turned that corner.
"I felt like I was more prepared than I had ever been," Rogers said.
He wasn't wrong. 
Over his first three starts he threw 17 innings and allowed just seven hits and one unearned run while striking out 27 and walking just five. He was 3-0 heading into a March 26 matchup with WCAL juggernaut Valley Christian-San Jose.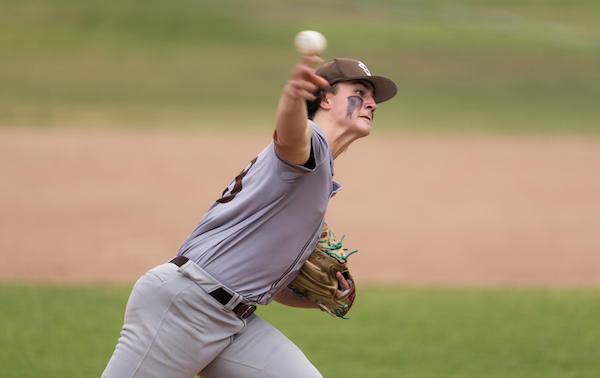 Rogers spun a complete-game, three-hit shutout of the Warriors. He struck out four and walked none.
_______________________________
CONNECT WITH US:
Follow SportStars on Twitter & Instagram | Like us on Facebook | Subscribe!
_______________________________
No more doubts.
"Those guys (Valley Christian) have been so good for so long," Rogers said. "To be able to help my team win in any shape or form against them really matters."
Maguire singled out the same effort.
"I know that first start against Valley Chrisitan gave him confidence, and the rest of the team confidence that we could really be good," the coach said.
The Lancers rolled on for 10 more wins before Bellarmine-San Jose snapped their 15-game win streak on April 26. St. Francis would go on another 10-game win streak from May 3-June 2, claiming WCAL and CCS championships along the way.
As for Rogers, all he did was finish with a 7-0 record and 0.80 ERA. He allowed just 39 hits and had 95 strikeouts in 70.1 innings. He picked up WCAL Pitcher of the Year honors and now NorCal Pitcher of the Year honors.
"It's truly an honor," Rogers said from North Carolina where he's putting in more training with Tread Athletics. "It's always good to see that hard work is leading to success. You can't get too high on it, but you have to cherish the good moments."
2022 was definitely a good moment for Rogers.