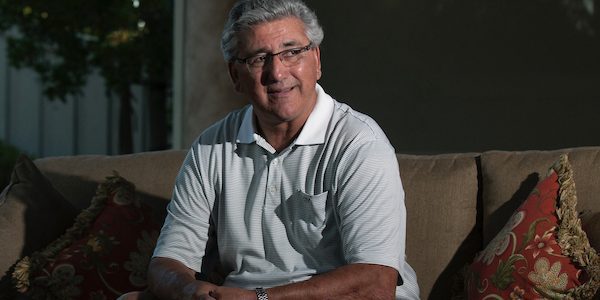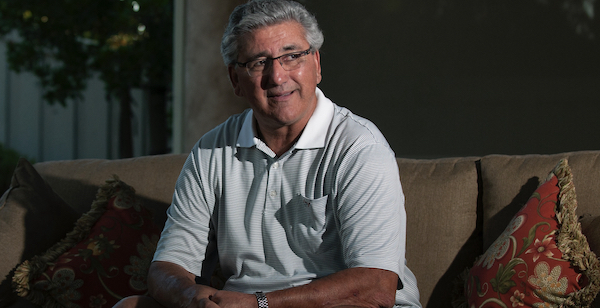 With News Of Beloved Former Sac-Joaquin Section Commissioner Pete Saco Passing Away, We Share Our Profile Of Him Upon His Retirement • [ EDITORS...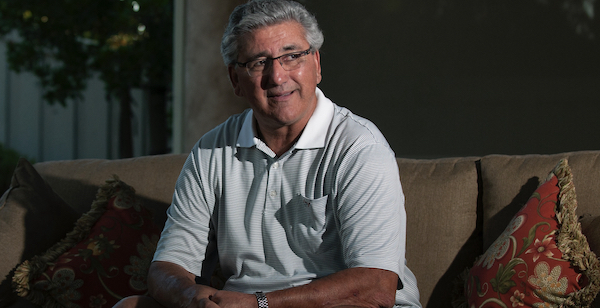 With News Of Beloved Former Sac-Joaquin Section Commissioner Pete Saco Passing Away, We Share Our Profile Of Him Upon His Retirement •
[ EDITORS NOTE: This article was originally published in August 2014 in the final days of Pete Saco's 21-year tenure as SJS Commissioner. It remains as it was published. ]
Pete Saco wanted to look out for high school student-athletes even before he became one. 
Influenced by a father who stressed fairness, and inspired by a high school coach that validated the lessons taught at home, Saco was seemingly made to shape the lives of young students on playing fields.
"I had a great education, great coaches, great teachers, and loved going to school," Saco said. "From 8 years old, I wanted to be a high school coach."
Shortly after graduating from Cal State Hayward in 1974, Saco began his coaching career as an assistant varsity basketball coach at Oceana High in Pacifica. That job preceded a stint at Tokay-Lodi, where he would lay the groundwork for becoming a major influence on high school sports well beyond the quiet Central Valley town. Saco's coaching career moved from Tokay to Lodi High where he eventually became athletic director at the young age of 29. In 1993, he became the third Sac-Joaquin Section Commissioner since the section formed in 1942.
After 21 years, Saco will retire from his commissioner post at the end of August. During his tenure, he oversaw tremendous growth — the section expanded from 115 schools to 195 schools and from three divisions to the current seven-division format — and played a significant role in the advancement of playoff formats in the section as well as the state. 
With all of Saco's decisions as commissioner, he strived to work with the section's leagues, athletic directors, principals and coaches for the good of every student-athlete within his boundaries.
_______________________________

CONNECT WITH US:
Follow SportStars on Twitter & Instagram | Like us on Facebook | Subscribe!
_______________________________
"I tried to look out for our student-athletes," Saco said. "I wanted to make as fair of a level playing field as possible and give the kids the best experience we could."
In more than two decades as commissioner, Saco's contributions to the SJS were numerous. The accomplishments are many and well-known — ranging from the institution and funding of scholarship programs, to the creation of awards recognizing the accomplishment of athletes and programs for actions on the field and in their communities, to the formation of a bi-annual conference to bring together female athletes for education and fellowship — but his personal favorite may be the establishment of the SJS Hall of Fame.
The Hall of Fame honors the greatest athletes, coaches, officials, administrators, and even media members from the section. Saco's last official act as section commissioner will be inducting the 2014 Hall of Fame class at Sacramento's Sleep Train Arena on Aug. 24. The latest 32 inductees will join the existing 98 members from the inaugural Class of 2010 and the Class of 2012.
There is little doubt Saco will enter the same Hall for his own contributions, but the section's visionary leader has never put himself first in the business of the section. Saco's SJS vision has always been to advance and recognize its student-athletes regardless of the attention — often negative — it brought to him. The outgoing commissioner clearly understood his role was not to be popular with athletes, coaches, administrators, and parents, but to be a fair enforcer of rules and policies.
"You better have a thick skin because no matter what decision you make, some people are going to be unhappy," Saco said. "You have to understand from the very start that you are not going to make a lot of people happy."
Saco stated that he always wanted to rule every athlete eligible whenever he could, but knew that the section's constitution and by-laws were more important than the goodwill of schools and supporters involved in transfer requests and other rulings.
"My dad had a tremendous effect on my life and he told me early on 'You make sure that you always do what is right, not what is popular,'" Saco said. "You have to make tough decisions and you have to do what is right."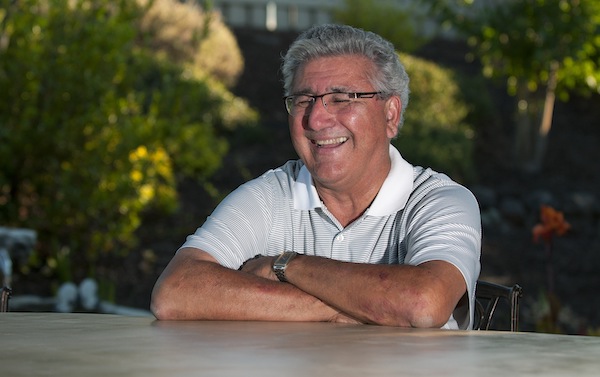 That lesson was confirmed and further emphasized by another great influence in Saco's life, his El Camino-South San Francisco basketball coach, Rene Herrerias.
Herrerias was an assistant to Cal's Pete Newell and later coached the Golden Bears into the 1960s before leaving the college ranks for El Camino. It was as the Colts' varsity coach that Herrerias validated the lessons learned by an impressionable teenager eager to pass along that knowledge to future generations of student-athletes.
"He enforced the same things in the classroom and playing field that was enforced in my house," Saco said. "He emphasized the importance of doing what is right."
Those lessons guided Saco through difficult rulings and provided him the solace of sticking to his principles.
"What has impressed me the most is his leadership and his constant pursuit of doing things the right way," said Brad Gunter, Jr., athletic director and baseball coach at Valley Christian Academy-Roseville. "Pete has proven his shoulders are big enough to take the heat and make the tough calls.
"Pete, without a doubt, is the best commissioner in the state and will be a tough act to follow. I feel his accomplishments will be valued even more as his retirement is in full swing."
The greatest legacy that Saco leaves for future generations of student-athletes in California is the creation of the CIF State Bowl Games that have determined California state football champions since 2006. But, even that proposal was not always the most popular decision.
"In 2002 or so, someone said we can never have state football championships," Saco said of the challenge he took on with SJS Assistant Commissioner John Williams. "It took us a year to write the proposal up, and once it got put on the table, there were some people who laughed at it."
But Saco and Williams held the line and eventually received enough backing to make the dream a reality.
"It didn't have every section's support, but it had enough support to pass," Saco said.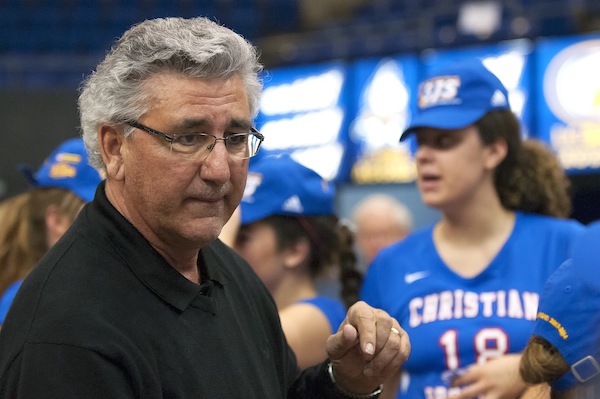 Saco has since led the CIF in adding regional playoff games to qualify the section championship teams for the state bowl games, and also added an Open Division — for championship games between the state's top NorCal and SoCal programs regardless of division and enrollment — in both football and basketball.
The concepts have grown in popularity, but Saco has always worked to improve the system with tweaks and new concepts. After Saco retires from the section, he will work with the CIF State Office on various projects, including further changes to the football playoff formats that could see all section champions with an opportunity to advance to one of potentially 12 state football championship games played at venues spread throughout the state.
Despite moving on from the section, Saco knows that he cannot quit high school sports cold turkey.
"People are kidding themselves who think you can just walk away from high school sports," he said. "Other options will avail themselves with CIF to stay involved."
So, Pete Saco's decision to continue to look out for high school student-athletes feels right.
It might even be a popular decision, too.