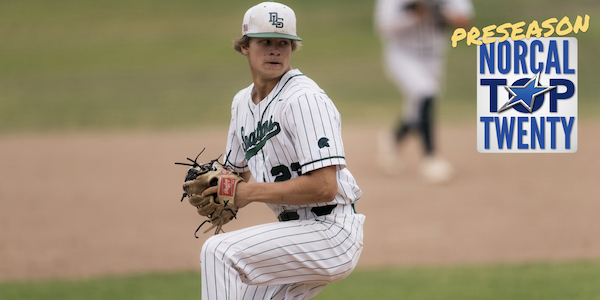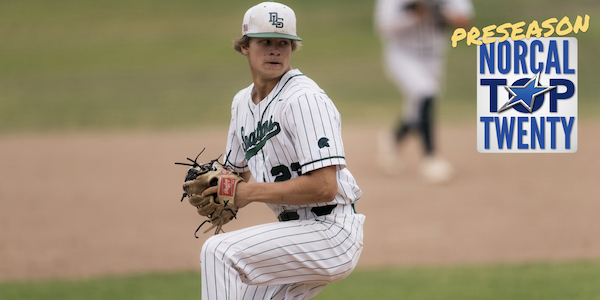 Defending NorCal Div. I Champion De La Salle Begins 2023 Atop Our Preseason NorCal Baseball Rankings — With The WCAL In Hot Pursuit •...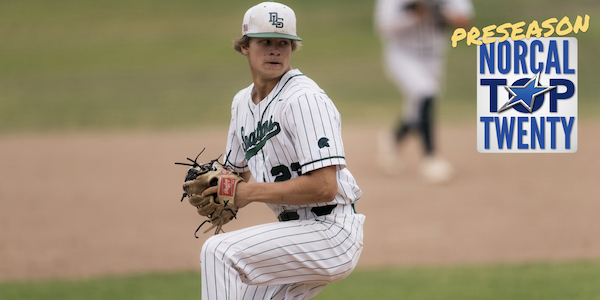 Defending NorCal Div. I Champion De La Salle Begins 2023 Atop Our Preseason NorCal Baseball Rankings — With The WCAL In Hot Pursuit •
PICTURED ABOVE: Senior Cal Randall Of No. 1 De La Salle. (Ike Dodson photos)
As things transition from scrimmage to nonleague games during the last week of February, here's our home run swing at Preseason NorCal Baseball Rankings. Some tough calls, for sure. Our first in-season rankings will come on March 7.
1. DE LA SALLE-CONCORD (27-6 last season)
In our mind, it's essentially a toss-up between the two teams that top these rankings. We're giving the slight edge to the Spartans since they are, in fact, the CIF NorCal Div. I defending champions. Yes, graduation hit the De La Salle offense pretty hard (the top four 2022 leaders in hits, and top two in RBI, are gone), but there's always a more than capable Next Guy Up for coach David Jeans. The best example of that consistency is at the North Coast Section level where the Spartans have claimed the last five Div. I crowns. 
De La Salle's defense of its regional and section titles will start on the bump this year with three-time varsity hurler Cal Randall. The UCLA-commit was 4-2 with a 2.76 ERA and led the Spartans staff with 61 strikeouts over 45.2 innings pitched. UC Santa Barbara-bound junior Jack Hershey should take a leap forward on the mound this year as well. He posted a 1.68 ERA with a win and a save in 8.1 innings of work in 2022. 
Offensively, look for Connor "Bear" Harrison to improve on his six doubles and 21 RBI from a season ago. Harrison, the younger brother of Giants pitching prospect Kyle Harrison, will move to catcher this year following the graduation of All-NorCal backstop Anthony Martinez. 
The Spartans defense will be anchored by CSU Northridge-committed middle infielder Smith Chandler, and Saint Mary's-bound outfielder Tanner Griffith. 
_______________________________

CONNECT WITH US:
Follow SportStars on Twitter & Instagram | Like us on Facebook | Subscribe!
_______________________________
2. VALLEY CHRISTIAN-SAN JOSE (25-8-1)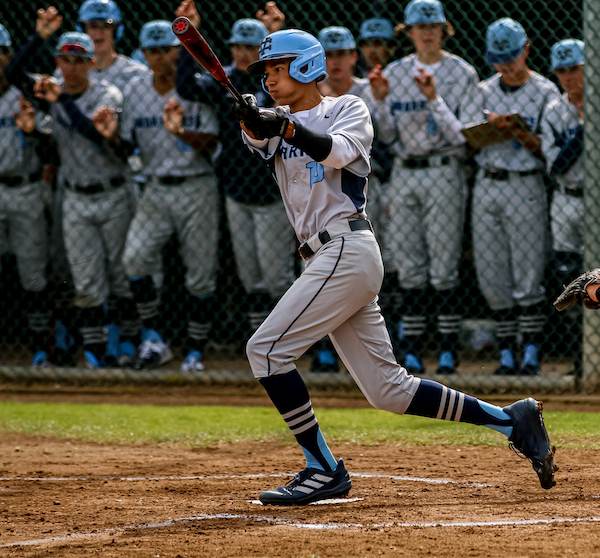 As we said above, choosing between De La Salle and the Warriors for No. 1 was truly a toss-up. CalHiSport.com went the other way, and we can't argue their points either. Four-year varsity standout Jacob Hudson leads Valley Christian in his final season as one of the top uncommitted two-way standouts in the state. 
Hudson was named the Warriors MVP last season after hitting .343 and tying for the team lead in both hits (37) and doubles (9). He also notched three wins and four saves with a 2.62 ERA over 37.1 innings. It's not just Hudson, though, as Valley Christian will return a number of key guys from last year, including pitcher Alec Bedares (Arizona State) and Stanford-bound brothers Tatum Marsh (junior OF) and Quinten Marsh (soph. P/IF). 
3. WHITNEY-ROCKLIN (28-6)
With the Wildcats, it's not who they have back, but who DON'T they have back. Nearly every key contributor to last season's 28-win, Sac-Joaquin Section-title campaign returns. That includes the 1-2 starting pitching duo of Jace Gillmore (Santa Clara) and Gavin McClendon (San Deigo state). The two combined to go 20-1 on the bump in 2022. Run support for the duo shouldn't be a problem as seven of the team's top eight hitters return as well.
4. ST. FRANCIS-MOUNTAIN VIEW (31-5)
The Lancers were very senior-heavy last season when they entered the CIF NorCal Div. I championship as the No. 1 team in the state (CalHiSports.com) but couldn't hold a three-run lead in the bottom of the 7th. SportStars' NorCal Pitcher Of The Year Blake Rogers is now at Baylor, but St. Francis has another Baylor-bound arm in Jack Surdey (6-0, 1.48) along with Ned Righellis, who had a dominant relief outing in the NorCal final. Shortstop Elias Duncan (40 hits, 41 runs, 23 RBI) and OF Derek Gile (32 hits, 20 RBI) are both back also.  
5. FRANKLIN-ELK GROVE (24-9)
Mississippi State two-way star Nolan Stevens is arguably the best senior in the SJS. He drove in 31 runs in 2022 while going 6-0 on the mound with 59 strikeouts in 38 innings of work. He'll lead the charge for Franklin, and should have plenty of help. Look for a pair of key juniors — Nic Abraham (Oregon) and Jorday Lopez (Cal) — to make big impacts. Abraham will complement Stevens on the mound, and Lopez will anchor the infield defense.
6. ARCHBISHOP MITTY-SAN JOSE (24-10)
With a third team inside the top six, it should be clear that the West Catholic Athletic League will be a consistent factor in these rankings all season long. The Monarchs return five of their six RBI leaders from a season ago, led by UC Davis-bound C/1B Matteo Blandino (7 HR, 41 RBI) and Cal-bound UTIL. Jaren Advincula (.422, 38 hits, 33 runs). If it can find consistent starting pitching, Mitty's ceiling will be extremely high.
7. CLAYTON VALLEY-CONCORD (21-5)
The Ugly Eagles are loaded with Division I-bound talent, headlined by national catching prospect and Arkansas commit, Ryder Helfrick. The starting pitching depth includes Cal-bound senior Kyle Connelly and Long Beach State-bound junior Hank Phifer. Including Helfrick, Clayton Valley returns five of its top 7 hitters from 2022. 
8. WOODCREEK-ROSEVILLE (25-3)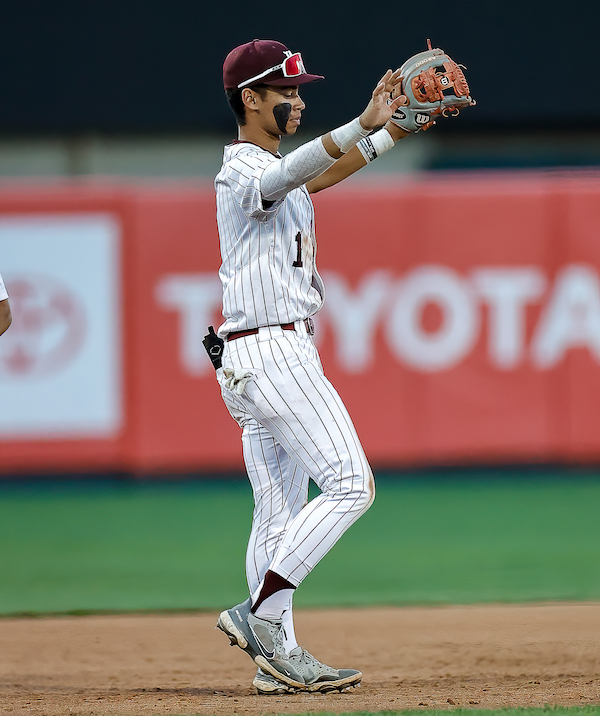 Last year's senior-laden Timberwolves roster opened the year 24-0 and beat Mitty for the Scott Boras Invitational NorCal final. Still plenty of talent remains in the lineup and on the infield. Most notable will be infielders Connor Barth (Oregon State) and Dylan Green (Oregon). Vanderbilt commit Austin Nye will lead the pitching staff.
9. FOOTHILL-PLEASANTON (26-6)
Pitcher Tyler Gebb (UC Riverside) returns after winning 14 games as a junior, and Jackson Flora (Loyola Marymount) is back after winning eight. Longtime Falcons coach Angelo Scavone has key offensive contributors back as well to make Foothill a key foil for De La Salle in the East Bay Athletic League. 
10. PALO ALTO (26-7)
Stanford-committed infielder Charlie Bates and UC Davis-bound pitcher Sam Papp will lead the way as the Vikings should remain plenty formidable despite losing plenty to graduation. 
11. CARDINAL NEWMAN-SANTA ROSA (24-6)
Much like No. 3 Whitney, it's easier to count the players who aren't back for the Cardinals. Shortstop Jack Lazark is one of seven top hitters back, while top two pitchers Mason Lerma and Landen Rota both return as well.
12. BELLARMINE-SAN JOSE (22-10-1)
The fourth and final entry from the WCAL, the Bells will be led by senior Chase Knight (Fresno State) and USC-committed junior pitcher Ishaan Khambal.
13. APTOS (23-7)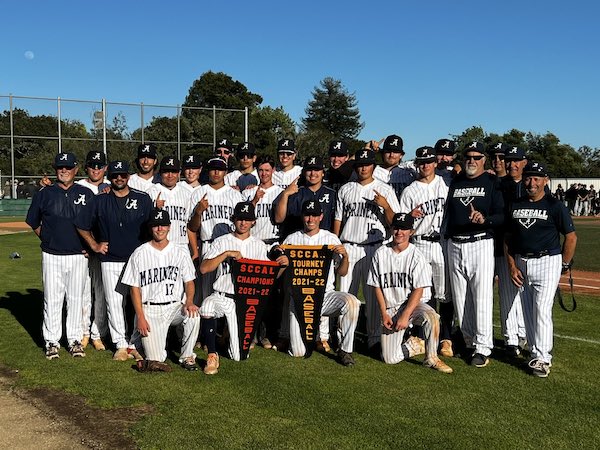 Arkansas-signed Gabe Gaeckle will be on the NorCal Player Of The Year watchlist after a junior year of hitting .373 with 5 HR, 31 runs, 24 RBI while also posting a 1.03 ERA with 92 strikeouts in just 40.2 innings. He'll have a strong supporting cast as well.
14. GRANADA-LIVERMORE (16-11)
The Matadors are the third entry from the East Bay Athletic League after De La Salle and Foothill. The team's top five hitters return along with the pitching duo of Joshua Morano and Jason Krakowski.
15. DEL CAMPO-FAIR OAKS (29-6)
Outfielder Matt Moses is also on that Player of the Year watchlist. He hit .405 on 47 hits with 42 runs and 26 RBI. He was also 6-1 with a 1.96 ERA in 50 innings. How long the Cougars stay ranked will depend on his supporting cast.
16. REDWOOD-LARKSPUR (20-9)
There's not a ton returning offense for the Giants, but the pitching duo of Rory Minty (9-1, 1.52 ERA) and Rex Solle (2-4, 1.99 ERA) is back.
17. BISHOP O'DOWD-OAKLAND (17-10)
While the Dragons graduated their top two RBI leaders from 2022, they still return five key offensive contributors led by Siraj Shabazz. More importantly, O'Dowd three key arms from last season.
18. WILCOX-SANTA CLARA (21-10)
Chargers graduated just three seniors from last season's 21-win team featuring a +90 run differential. Three of their 10 losses were to Palo Alto by a combined five runs.
19. COLLEGE PARK-PLEASANT HILL (16-9)
Coach Andy Tarpley always puts a competitive squad on the diamond, and he'll have a strong lineup anchored by senior Charlie Malton and juniors Diego Emerling and Nate Leffel. If they get pitching, look out.
20. TAMALPAIS-MILL VALLEY (18-8)
Tyler Buxton and Kaiden Dossa should be a formidable pitching duo and Carson Frame should set the table for a quality lineup.