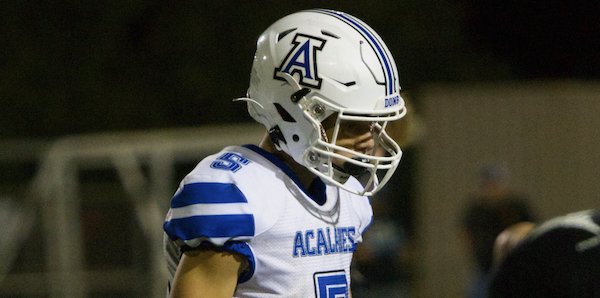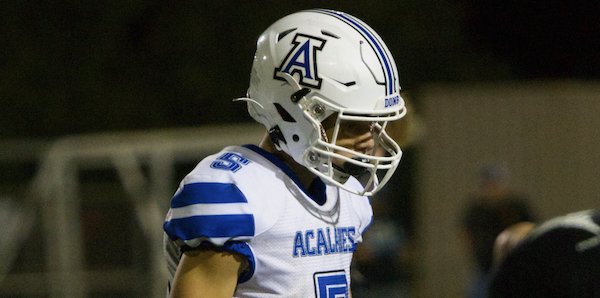 As The 2023 Season Nears Kick-Off In The Sac-Joaquin Section, We Continue Our Preseason All-NorCal List With Our Top Downfield Targets • PRESEASON ALL-NORCAL...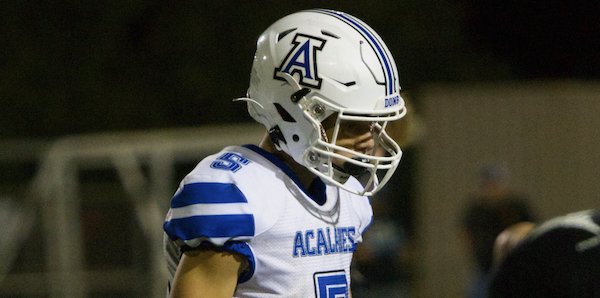 As The 2023 Season Nears Kick-Off In The Sac-Joaquin Section, We Continue Our Preseason All-NorCal List With Our Top Downfield Targets •
Our 2023 Preseason All-NorCal Roster adds some offensive firepower on the outside as we detail our top receivers and tight ends for the upcoming season. Heading the list of receivers might just be a pair of teammates out of Windsor.
Atop the tight end list, both literally and figuratively, is Oak Ridge standout Kaleb Edwards. He's coming off of a 7-TD season for the Trojans.
RECEIVERS
DAVEN AMOS (Clayton Valley-Concord) | Sr.
One of several tall, athletic options in the Ugly Eagles' passing attack this year, Amos hauled in 86 passes for 1,164 yards and 12 TDs as a junior.
HAYDEN ANDERSON (Windsor) | Jr.
Still only a junior, Anderson grabbed 46 passes for 957 yards and 10 TDs while also rushing for 522 yards and 10 more scores in 2022.
DAI'TORIAN BROWN-LAW (Whitney-Rocklin) | Sr.
6-foot-4 target will look to make an impact for the Wildcats before taking his talents to Campbell next year.
DARIUS DOYLE (Kimball-Tracy) | Sr.
One of two Jaguars receivers to record over 1,000 receiving yards in 2022, Doyle leads a talented group of returning pass catchers.
_______________________________

CONNECT WITH US:
Follow SportStars on Twitter & Instagram | Like us on Facebook | Subscribe!
_______________________________
TYRONE JACKSON (Riordan-San Francisco) | Sr.
Another highly touted playmaker for a group of Crusaders primed to take a step forward; enters the year as team's top returning pass-catcher.
CHRIS LAWSON (Riordan-San Francisco) | Jr.
One of the Bay Area's most significant transfers, the former Foothill star and East Bay Athletic League Valley Offensive and Defensive MVP will play a pivotal role on both sides of the ball for the Crusaders.
JAYTHN LONG (Lincoln-Stockton) | Sr.
Sacramento State commit had interest from a number of West Coast schools; caught 31 passes for 536 yards as a junior.
MATT LONG (Vista del Lago-Folsom) | Sr.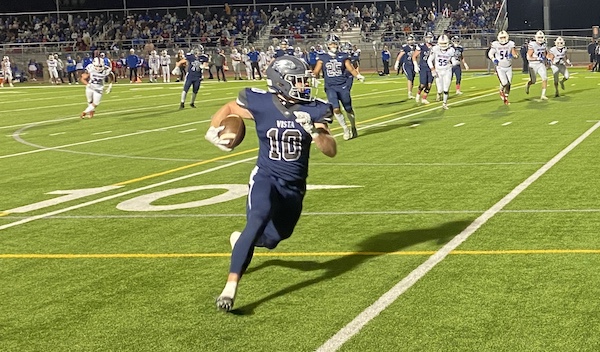 Air Force commit hauled in 18 touchdowns and over 1,000 receiving yards for the Eagles in 2022.
COLE OWENS (Casa Roble-Orangevale) | Sr.
Emerged as the Rams' top target in 2022 with 52 receptions, 1,320 yards and 18 TDs; will renew his partnership with QB Connor Campbell this year.
TREVOR ROGERS (Acalanes-Lafayette) | Sr.
Cal-bound speedster will be a primary option in the Dons' two-quarterback system; caught 58 passes for 1,120 yards and 15 TDs in 2022.
LOGAN SALDATE (Palma-Salinas) | Sr.
Notre Dame commit is one of the top receiver recruits on the West Coast after hauling in 54 passes as a junior.
ANANIAS WALKER (Windsor) | Sr.
Rancho Cotate transfer will pair with Hayden Anderson to form one of NorCal's most imposing (and heavily recruited) receiver duos.
ELIJAH WASHINGTON (Castlemont-Oakland) | Jr.
One of the OAL's top all-around athletes has garnered plenty of attention on the recruiting trail; will make a mark in a number of spots for the Knights.
TIGHT ENDS
KALEB EDWARDS (Oak Ridge-El Dorado Hills) | Jr.
6-foot-7 two-sport standout had a breakout summer and is on the radar of schools across the country; caught seven TDs as a sophomore in 2022.
KELLAN FORD (Monte Vista-Danville) | Jr.
Tight End HS adds another big name with the 6-foot-6, 225-pound junior who is already garnering recruiting buzz.
COLE HARRISON (Serra-San Mateo) | Sr.
6-foot-5, 215-pounder owns multiple scholarship offers and should be a top target for NorCal's top team.
WYATT HOOK (Homestead-Cupertino) | Sr.
Oregon State commit caught 40 passes for 557 yards as a junior in 2022.
ALEK MARSHALL (Menlo-Atherton-Atherton) | Sr.
Another monster target and highly touted recruit who checks in at 6-foot-7, 230 pounds; caught 29 passes as a junior.