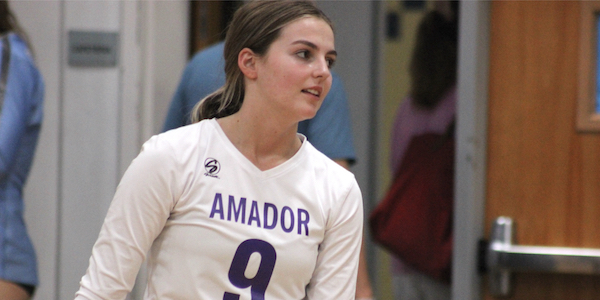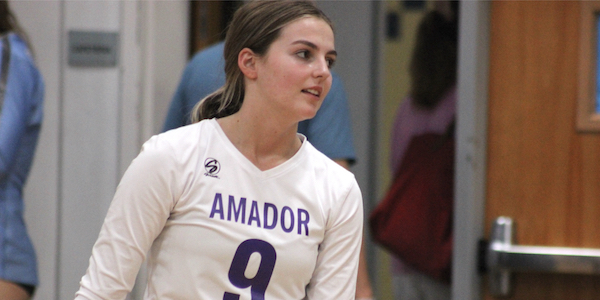 East Bay Coaches Weren't Shy About Telling The Newest Amador Valley Volleyball Coach His Team Was Ready To Take Off — And The Dons...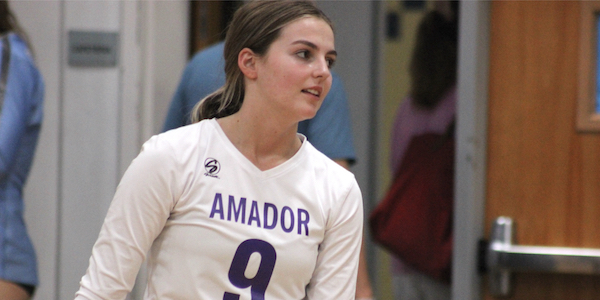 East Bay Coaches Weren't Shy About Telling The Newest Amador Valley Volleyball Coach His Team Was Ready To Take Off — And The Dons Appear To Be Proving Them Right
PICTURED ABOVE: Amador Valley senior outside hitter, Zoe Allison.
After a long stretch of focus on club volleyball, Jacky Yao was merely excited to get back into a high school coaching situation.
Then the newest Amador Valley High girls volleyball coach heard about the team and players he was inheriting.
"There were just a lot of coaches from the volleyball community who kept telling me, 'Oh my gosh, you're going to be good,'" Yao said with a light chuckle.
They weren't wrong.
Through September, the Dons held a 17-4 overall record and were tied for second in the always-competitive East Bay Athletic League. They trailed only cross-town rival, Foothill-Pleasanton, in the standings. And that was only after going five sets with the Falcons on Sept. 19.
Coincidentally, second place is where the Amador Valley finished during the EBAL regular season ago. That was before they reached the North Coast Section Division I semifinals and fell to the eventual champion. 
_______________________________
CONNECT WITH US:
Follow SportStars on Twitter & Instagram | Like us on Facebook | Subscribe!
_______________________________
Just three seniors graduated from that team, and the group left behind is not only very talented but also extremely tight-knit. The latter is something that Yao noticed right away when he got a glimpse at the group that all of his coaching friends had told him would be good.
"They had played a lot of volleyball," Yao said of his first impression seeing the girls in action during their first workouts. "It's also just a really tight-knit group. They are so close to each other. In my 18 seasons as a coach, this group is right up there as far as how supportive they are of each other on and off the court."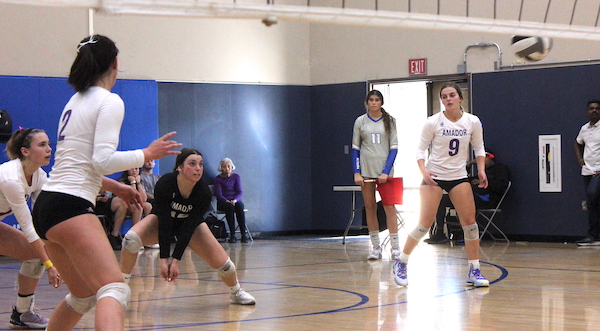 That closeness spans the length of the roster, according to Yao. 
"We've got a couple of kids on the roster who don't get a lot of playing time, but they are actually all-in," the coach said. "And the player that each of our opponents game plan to stop, she's our biggest cheerleader on the floor. It just sets the tone for everything else.
That player that opponents single in on is Charlotte Kelly. She's a junior middle hitter with a commitment to Cal Poly — and impeccable leadership skills.
Kelly is one of three captains on the team, joining the senior tandem of setter Mackenzie Mapes and liberty Katie O'Sullivan.
The Dons hit the ground running by winning seven of their first nine matches, all in tournament play. They followed that stretch by opening EBAL play 4-0. In fact, the loss to Foothill was the first best-of-five match Amador Valley had lost all season.
Yao called it the team's best performance, however.
"We lost the first set badly, like 25-13," Yao said. "And the girls just settled in really battled after that."
Amador Valley won the second set 26-24, lost the third set 25-16, and then tied the match at sets apiece with another 26-24 win. The Dons then took a brief 11-9 lead in the decisive fifth set before Foothill squeaked it out 15-13.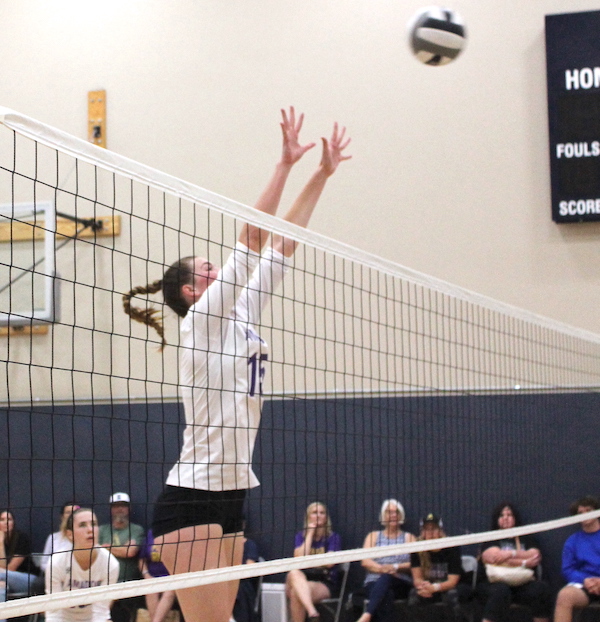 Yao loved the effort he saw in the loss, but it was the 24-hour aftermath that told him even more about the team he has. 
"I sent a text to all three captains about 30 minutes after the match," Yao said. "I asked them if they thought they wanted the following day to be a mental day with a focus on team bonding, or if they just wanted to get back in the gym. 
"They unanimously responded within 30 seconds and said they wanted to get back in the gym. … The entire group came in the next day fired up to get back to work and get better."
In addition to the trio of captains, the Dons are powered by a core of seniors that includes the outside hitting tandem of Ellie Ma and Zoe Allison. When the ball isn't being fed to Kelly, it's either Ma or Allison attempting to send it to the deck. Fellow senior Piper Bailey has also come off the bench to be an extremely effective outside hitter of late.
Allison's sister, Sophia, is a junior who's also a starting for Amador Valley. They are one of two sibling pairs on the roster. The other is senior twins, Dani and Maddie Kostalnick. Junior Sydney Goldstein is a returning varsity starter who also spends time at middle.
There's plenty to be happy with when your team wins 15 of its first 19 matches. Yao is most impressed by the squad's defensive prowess.
"They play defense," the coach said. "Part of my coaching philosophy is winning the serve and pass, but also keeping balls alive as long as we can."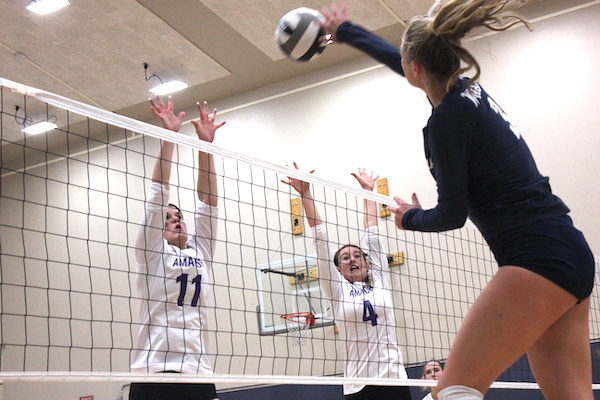 Amador Valley will take its desire, talent and rally abilities on a tough stretch through the schedule to begin October. The Dons will meet defending section-champion San Ramon Valley-Danille as part of EBAL play onThursday, Oct. 5. Then two days later, the team will travel to the Stockton Classic — arguably the deepest NorCal tournament around. 
The team will have just three more EBAL matches following the Stockton tournament. The last match, Oct. 17, is a visit from Foothill.
Yao's team will be ready — and he won't need anybody telling him so.