Applications for Rangers, Lifeguards at State Parks Extended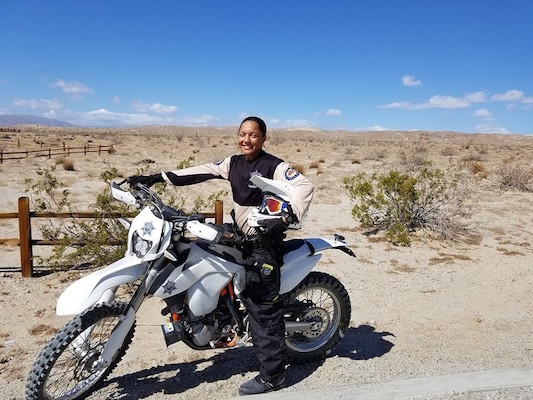 California State Parks Now Accepting Applications for Ranger and Lifeguard Cadet Academy: Update, Deadline Extended to June 17th.
Want an excellent summer job? Summer work for the park system can lead to a rewarding career, such as these.
California State Parks invites outdoor enthusiasts to "Live the Parks Life" by becoming a ranger or lifeguard in the nation's largest state park system. Deadline to apply is June 3, 2019.
The 2019 State Park Peace Officer (SPPO) Cadet application period is now open. Career opportunities are available throughout the entire state.
For 150 years, rangers and lifeguards have worked closely with local, state and federal law enforcement agencies to protect visitors to California's parks.
Rangers and lifeguards protect the natural, cultural and historic resources preserved for future generations. Whether patrolling in desert landscapes, lakes, among wildlife and wildflowers, museums, or in historic landmarks, it is truly a unique experience to work for California State Parks.
Learn the How-To's
Successful applicants will attend a six- to eight-month Peace Officer Standards and Training (POST) certified law enforcement training academy. Training includes how to make physical arrests, conduct investigations, perform emergency medical aid and use defensive tactics and firearms.
Cadets will also learn how to assist visitors, run public education and interpretive programs and actively protect park resources. Field Training Program, is 13 weeks of on-the-job training. Instruction prepares students mentally, morally, emotionally and physically to successfully complete the program.
The selection process for becoming a ranger or lifeguard takes approximately 15 to 18 months.
California State Parks is excited for the opportunity to reach potential candidates who are reflective of California's diverse population. For more information on the academy and minimum requirements, including Frequently Asked Questions and a general timeline of the recruitment cycle, please visit www.LiveTheParksLife.com and click on the "State Park Peace Officer Cadets" link.