Best On Dirt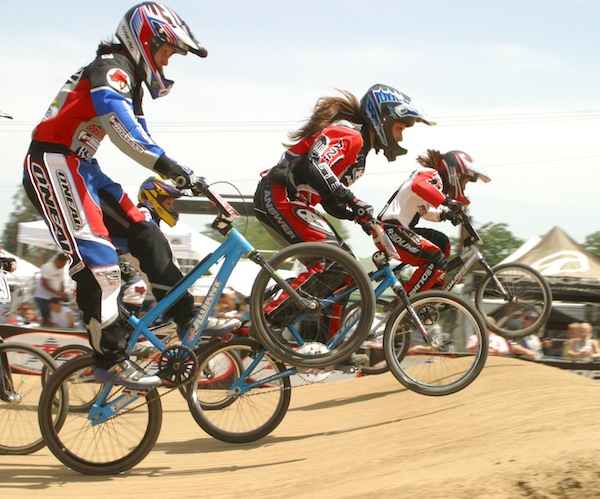 State Race Double Set for Oak Creek BMX On May 13
Oak Creek BMX in Roseville is gearing up for an action-packed day on Saturday, May 13 when it hosts a State Race Double. With the BMX state championship season getting into full swing, this race is important because it serves as a state championship qualifier. Top BMX amateurs as well as professionals from throughout Northern California will be in attendance.
"Racers with their eye set on earning a California State Championship title or state ranking need to compete in at least four state qualifiers to be eligible for the state title," said Kent Elliott, USA BMX Racer and Oak Creek BMX Spokesperson. "They take your four best finishes in the qualifiers and then NorCal State Finals, which is again slotted to take place at Oak Creek BMX in August, to determine the rankings."
BMX as a sport has grown rapidly in the last several years and Northern California has one of the most popular and well-attended state series in the country. Kent added, "These qualifiers will rival national events both in size and level of excitement generated!"
So mark your calendars and come check out these fearless riders as they shred it up one last time before the rebuild. The State Race Double will start at 11 a.m. Action and excitement are guaranteed! Oak Creek BMX is at 648 Riverside Ave in Roseville.
— All copy and photos provided by Placer Valley Tourism