CAMPS: Outside The Box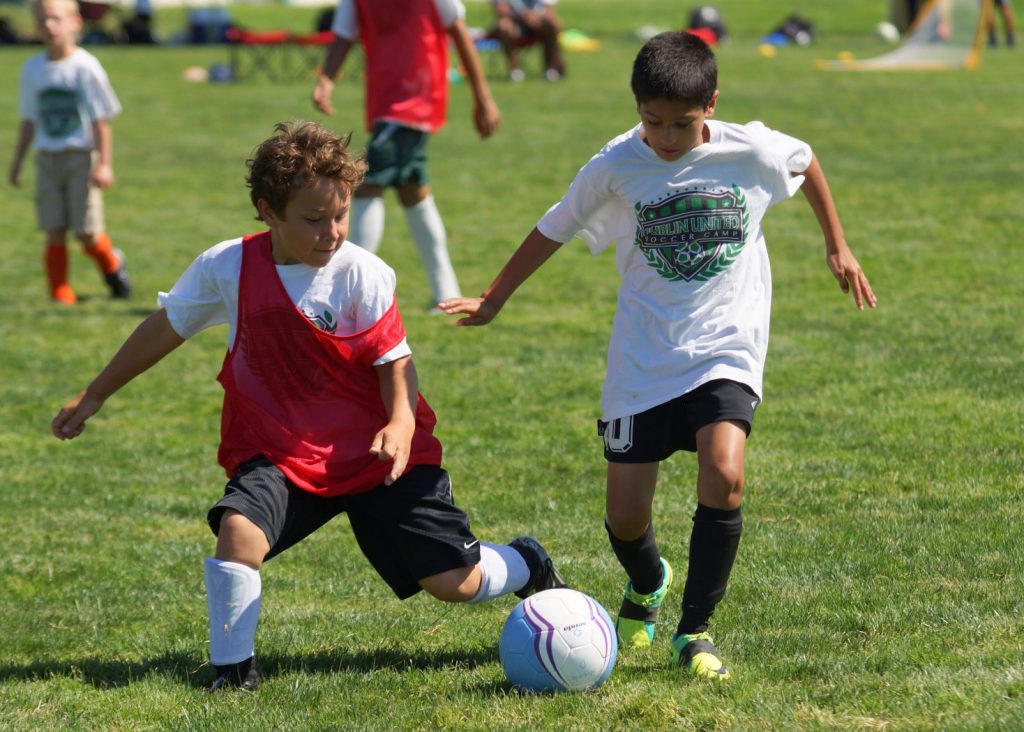 Why Non-Traditional Sports Activities Can Have Power For Your Kids •
Why Do Non-Traditional Sports Activities Have Power For Your Kids?
It was our second summer after starting our sports camp. A parent came to me right after checking in her son Owen on Day 1.
She said "I really hope he likes it. He had a bad experience at school and he will not let me sign him up for any teams. I had to move mountains to get him to try your camp for one week."
As I probed, I found out that he had tried several times to go out and play traditional sports with the kids on the school playground and each time was told "you don't know the rules, you don't know how to dribble, or you stink". After the third rejection, he determined sports were not for him and he was not an athlete.
The saddest part, Owen was only in first grade. The real question, how many millions of kids have had the same experience?
I am actually a huge fan of traditional sports — when they are done right. After 30 years of teaching P.E., special education, coaching varsity teams and building summer sports camps, I believe the power of a great sports program is in its creativity and appeal to the masses.
It's a fact that traditional sports create an immediate hierarchy, regardless of the age level or platform of play. It doesn't matter which sport you pick, by third grade, the kids who have had the experience and training start to shine.
Following the Pattern
Traditional sports camps follow the usual pattern: periods where kids rotate with their teams from one sport to another. If the camp describes the games and it sounds familiar (football, basketball, baseball, soccer, etc.) then the camp lacks a non-traditional approach. Unique yet competitive, modified games are what you are looking for because they eliminate boredom and balance the playing field for any level of athlete.
Traditional sports are fine to integrate, but it should be a choice. Non-traditional games are designed around the premise of creatively modifying games, drills and activities in order to make them more inclusive and more engaging for all athletic levels. In short, the end goal is to create a great game that everyone loves and can succeed.
When no one is an "expert athlete" at a particular game, then the traditional hierarchy is minimized. As a result, the potential for appropriate challenge, inclusion, teamwork and successful athletic experiences for every level athlete is increased.
Culture is the umbrella over all activities and can also be non-traditional. What does the organizational leadership do to train their coaches across multiple platforms? What is the structure of the camp message, or is it too vague that you really can't tell?
Triple Impact Competitor
At our camp, we teach campers how to be a Triple Impact Competitor as defined by the award-winning national organization, The Positive Coaching Alliance. We PCA-certify our coaches, teach the campers segments each morning, use "sticky message" reinforcement techniques all day long, and have a huge awards ceremony at the end of the week to recognize the camper from each team who best exemplifies the TIC message. Everything we do at camp revolves around a well-defined culture. Our camp motto is to "Redefine What It Means To Be A Winner."
Camps, leagues, club teams and teachers should have a clearly defined message or they are just rolling dice with what your kids take away from them. My suggestion: Read through the lines of marketing material vs. actual substance. There are a lot of phenomenal programs out there, but do your research.
Thankfully, Owen had a great week at our camp, won the TIC award, and asked his mom to sign him up for several leagues following camp. We can't always protect our kids from the negative situations, but we can make sure they get some great experiences to balance out the equation.
Bob McFarlane is the co-founder and director of Bald Eagle Sports Camps. He's also a Positive Coaching Alliance-certified coach and P.E. teacher at Los Altos High School. Learn more about his camps at baldeaglecamps.com