Diablo Valley Wolves Soccer: Diablo FC, Heritage Clubs Join Forces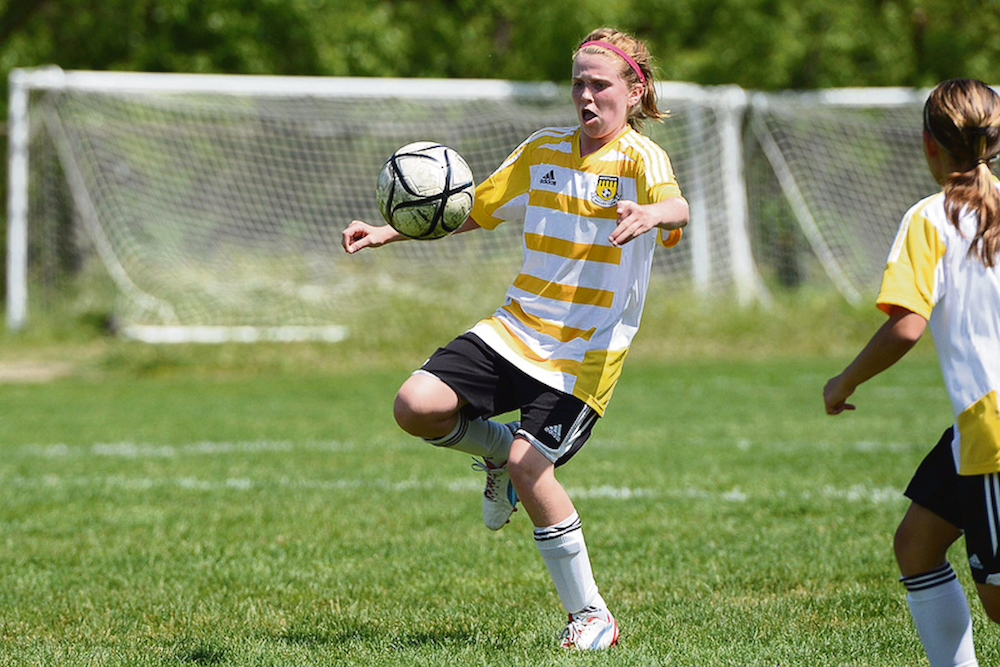 Two Respected Central Contra Costa County Soccer Clubs Merge To Create The Diablo Valley Wolves, Strengthen The Playing Field •
Local competitive youth soccer has taken on a retro look following the announcement that Diablo Futbol Club and Heritage Soccer Club are merging to form Diablo Valley Wolves, a competitive soccer club for girls and boys in all age groups up to under 19.
At the turn of this century Diablo Valley Soccer Club was the only competitive youth soccer club in Concord, Clayton, Pleasant Hill and Martinez. DVSC was one of the dominate clubs in Northern California, racking up numerous State Cup championships.
Then, in the next couple of years, Mt. Diablo Soccer League (Clayton-Concord) and Heritage Soccer Club (Pleasant Hill-Martinez) were established. It led to competitive soccer being spread over three clubs competing for players, coaches and fields.
In 2008, DVSC and MDSL combined to form Diablo Futbol Club. Now, at the start of this new decade, Heritage and Diablo FC are merging. It's a move that essentially replicates the setup DVSC had in the area for many years.
Since that time, many things have changed in youth soccer.
_______________________________
LET'S STAY CONNECTED:
Follow SportStars on Twitter & Instagram | Like us on Facebook | Subscribe!
_______________________________
Cal North, part of United States Youth Soccer Association, was the preeminent sanctioning organization before US Club Soccer started and made significant inroads with its NorCal Premier, now the largest competitive program. AYSO now offers an elite program that has teams taking part in competitive tournaments.
Diablo Valley Wolves president Dan Pauline of Clayton says that Jon Scoles will be executive director of the new club. Zach Sullivan will serve as director of coaching. Other technical staff directors are veteran coaches Richard Weiszmann, Scott Alexander and Billy Kessler.
"I'm really looking forward to our new club," Scoles said. "Both clubs have had successful teams at the state level and now we can strive for national level teams."
Sullivan adds, "After over a year of planning and dozens of meetings we decided the merger was best for both clubs and the soccer community. With so many clubs in such a small area, we continued to water down the talent and have wide gaps of abilities on the same team, which isn't fair for anyone."
The two clubs had 43 competitive teams between them during the 2019-20 season. Scoles says their expectation is to match or exceed that total after May tryouts.
Once youth sports resume, Diablo Valley Wolves tryouts for younger teams are scheduled in early May. The older age groups will follow later that month. The club will have multiple teams in the Under-9 through U19 boys and girls age groups. DV Wolves will also have a U8 Academy.
The new club continues the association Heritage has had with English Premier League club Wolverhampton Wanderers FC. It includes sharing the EPL team's curriculum and having a summer camp for players conducted by Wolves coaches.
Diablo Valley Wolves will be hosting boys and girls tournaments this summer as well as the Kick or Treat Classic on Halloween weekend. The team's uniforms will be grey and white with blue (Diablo FC) and gold (Heritage) elements to tie-in their former club's colors.
Headquarters for the club will reside in Concord near Costco and will include an indoor turf arena. The club's website will be diablovalleywolves.com.
This story first appeared in the Clayton Pioneer.