Doubling Down On Teaming Up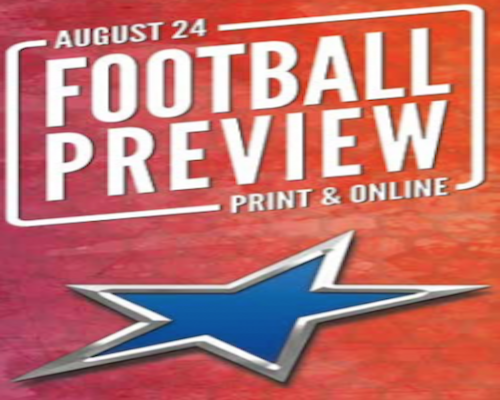 Back in 2013, when we first partnered with Mark Tennis and Cal-Hi Sports, I wrote a column here announcing that it was a no-brainer. And to what should be nobody's surprise, Mark's columns, notes and rankings have been a great, and reliable feature in our magazine each month since then. So, we're Doubling Down On Teaming Up!
   Recently we've had discussions at SportStars HQ about how much high school sports coverage has changed (read: diminished) throughout the state — and especially in the Bay Area. As we discussed the topic — and all the things Bay Area newspaper readers used to be able to count on — it occurred to us that we had to begin offering more. There are voids that we can fill, and we have a great partner who can help us do it. 
   In the next few months, your'e going to notice a lot more collaboration with our friends at Cal-Hi. We're calling our new collaboration the Cal-Hi SportStars Network. Some of the first things we're going to be doing together will be rankings. And if you follow high school athletics even remotely close, you know that no site does rankings better than Cal-Hi Sports.
   We are going to work on releasing our football rankings together each Monday on our respective websites. And then beginning on Wednesday, Sept. 21, we're going to release the first set of weekly state and NorCal girls volleyball rankings. There's no shortage of regional football rankings throughout the state, but volleyball is a different story. 
   Being able to provide consistent rankings will be something we look forward to posting each week for a volleyball community which — understandably — always feels like it's getting shoved behind the football coverage. You can actually read more about our volleyball rankings pursuit in Mark's column later in the issue. 
   In addition to the volleyball rankings, we're in discussions about adding boys and girls soccer rankings to our slate also — something that should be significantly easier to pull off now that it's predominantly a winter sport throughout the state. 
   There are plenty of more ideas that Mark and I are excited to develop as the school year develops. Readers of both Cal-Hi Sports and SportStars will be seeing more shared content on each other's websites. And speaking of websites, our own SportStarsOnline.com should be getting a facelift in the very near future. 
   We also like the idea of starting a video series that will see us visiting some campuses and talking to athletes and coaches. 
   The bottom line is that we want to instill in our readers that that there are still some of us who care deeply about providing strong coverage of high school sports — from rankings, to features, to live game update and postseason honors. We hope you'll put our trust in us to deliver that coverage. 
   By Editor, Chace Bryson