Elishja Duplechan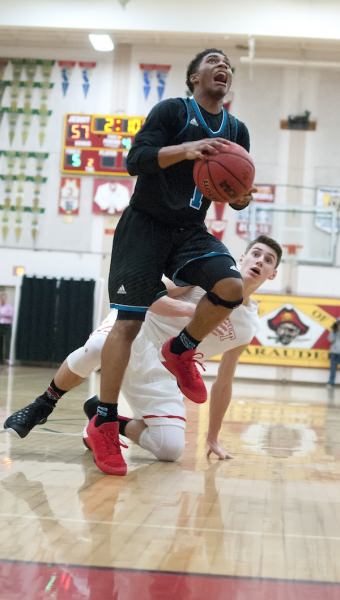 SportStar Of The Week | Sheldon-Sacramento | Basketball | Senior • The Huskies' point guard has Sheldon off to a fast start and atop SportStars' NorCal Top 20 rankings through the first two weeks of January. At just 5-foot-11, Duplechan guided the Huskies to a 12-1 start that includes a 3-0 record in defense of their Delta League championship. He is a four-year varsity player who averaged 14.9 points, 4.5 rebounds, 3.3 assists, and 1.8 steals per game last year. In the 2016-17 season, Duplechan led Sheldon to the Tarkanian Classic title in Las Vegas as well as a solid effort in the team's only loss of the season — a 91-82 setback against defending state champion and owners of a 50-plus game winning streak, Chino Hills. With three transfers now eligible to join him on the court, Duplechan will have even more options to dish the ball to as Sheldon seeks to remain the NorCal team to beat in 2017.
Honorable Mentions 
 Timmy Falls: The Dublin basketball senior filled up the stat sheet with 25 points, 6 assists, 5 steals and 4 rebounds in a 71-66 win over Amador Valley-Pleasanton on Jan 13. The win pushed the Gaels record to 15-1 overall and 4-0 in the East Bay Athletic League. 
 Ariel Johnson: The junior wing for St. Mary's-Stockton posted 22 points, 9 rebounds, 4 assists and 3 steals in a 68-65 loss to Centennial-Las Vegas on Jan. 14 in Day 1 of the Rams' two-day Martin Luther King Showcase event. St. Mary's bounced back with a 20-point win over Alemany-Mission Hills in Day 2.