A Handful Of Schools Capable Of History-Making Seasons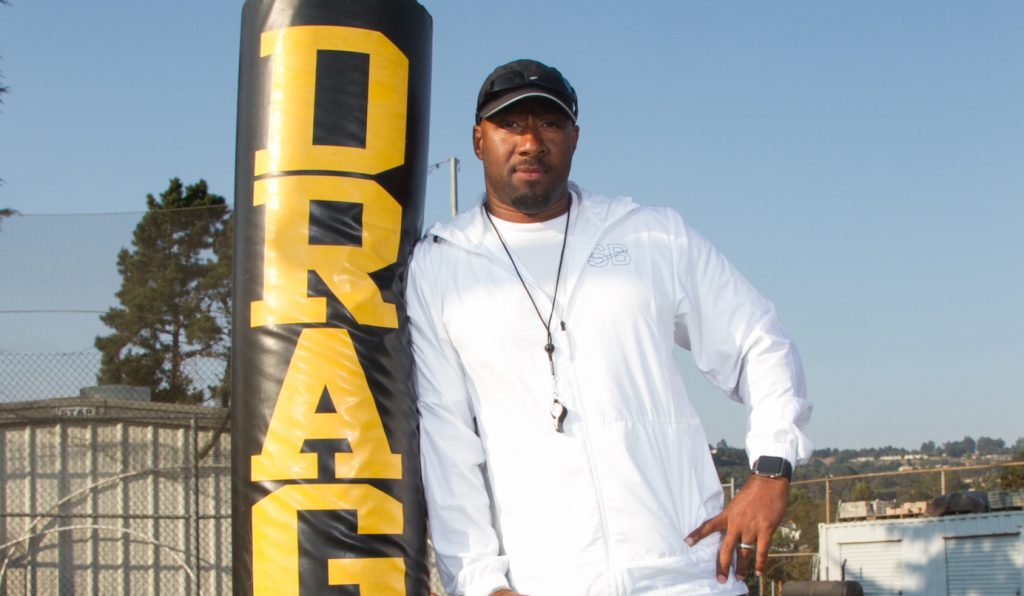 For a feature story in this issue of SportStars, the question was asked if this 2017 edition of the Bishop O'Dowd-Oakland football team might be the best in school history? The Dragons, after all, seem to be even more loaded than last year when they went 15-1 and won the CIF Division V-AA state title.
The bigger question is that now with the CIF going to year three of conducting state playoffs in 13 competitive equity-based divisions and with more schools, including O'Dowd, in general playing stronger schedules, how many teams in Northern California have a chance to have their best teams in school history?
It's actually a long list, if one considers all the possibilities.
Even mighty De La Salle, the rulers of the North in California since 1992, has a chance to have its best team ever. That would take going unbeaten and winning the CIF Open Division state title, but the schedule this year includes two out-of-state powerhouse teams (including Bishop Gorman-Las Vegas) and what if DLS were to win that last game this year over an opponent that very easily could be unbeaten itself and ranked even higher?
It's hard to say, but both Mater Dei-Santa Ana and St. John Bosco-Bellflower seem to have rosters comparable to Long Beach Poly's famed 2001 team — that had 28 Div. I scholarship players and five Parade Magazine All-Americans — that DLS defeated with perhaps its greatest team ever. One of those two certainly could be unbeaten and No. 1 in the nation coming into the CIF Open Division state final.
In O'Dowd's case, it is taking on DLS in a nonleague game this season. The Dragons don't have to win to have their best team in school history, but hope to do better than they did when they played NCS Open Division runner-up Freedom-Oakley last year. Freedom won that game 43-13. A decent showing against the Spartans also may help boost O'Dowd into a higher CIF divisional bowl game this season. A matchup against last year's D3-AA state champ, Paraclete-Lancaster, would be a great one. Paraclete actually didn't move up that far in its CIF Southern Section playoff division and looks like a favorite to win another section title and become bowl eligible.
But the list of schools possibly having the chance to have their best football teams in school history is actually quite longer.
Also in the CIF North Coast Section, Pittsburg has even more returning speed and talent in the skill positions and at linebacker than usual, and is opening up against 10-time CIF Southern Section champion Centennial-Corona. If Pitt or any other school were to finally end the DLS domination of the NCS and in the Open Division, best team in school history could be a term heard loud and proud from its fans.
Both Manteca and Oakdale in the Sac-Joaquin Section are expected to have squads similar to or better than last season, and both are taking on challenging opponents early on. The Buffaloes are playing CCS power Valley Christian-San Jose while the Mustangs are hosting Folsom. You know, Folsom? The school that had won four straight SJS Div. I titles before losing to St. Mary's-Stockton last year? Both Manteca and Oakdale also should be in higher section playoff divisions this year, and you'd assume if Oakdale gets back onto the CIF bowl board, it would be in a tougher group than the one it played last season.
Valley Christian-San Jose could parlay a first-week win over Manteca into a great season. That's always a possibility for teams from the West Catholic Athletic League. Serra-San Mateo is again playing one of the toughest schedules in the state, and this year St. Francis-Mountain View is going to resume a series with De La Salle.
You never know how all of the CCS Open Divisions are going to work themselves out, but a team winning a WCAL title, a CCS Open Division title and a CIF state title (something that both VC and Serra didn't do last year) has not happened before. When a team does do that, a best in school history claim can definitely be made, too.
Milpitas isn't from the WCAL, but may have the most talented team in the CCS. The Trojans look likely go 10-0 in the regular season based on their schedule and then would have a chance to finish unbeaten overall with a CIF state title that likely would be in one of two divisions that Valley Christian and Serra competed in last season.
Odds are that one of these schools, maybe more, is going to be able to say best team in school history. Whether one of those is O'Dowd, we'll just have to see.