Ja'kobe Harris Tennyson Football SportStar of the Week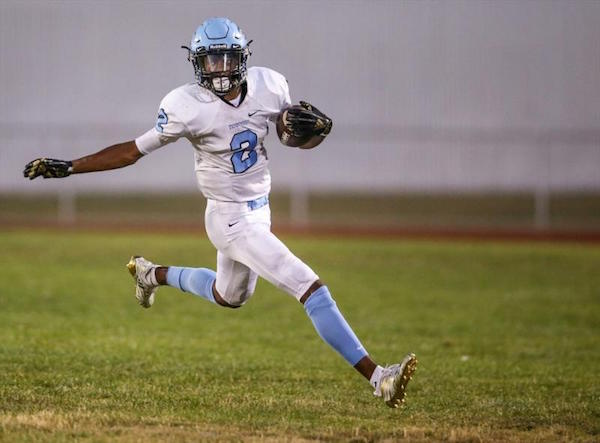 In his first game of 2018, Ja'kobe Harris set a Tennyson Football school record for touchdowns in a game with six – on just 10 carries. That certainly captured our attention.
His prolific season has continued from there.
On Sept. 28, Harris helped Tennyson defeat Alameda, 27-22, by scoring three times and posting over 250 yards from scrimmage.
He rushed 12 times for 186 yards and two touchdowns while also catching four passes for 71 yards and a score.
Through six games, Harris has 791 rushing yards and 104 receiving yards. He's reached the end zone 20 times, including a 68-yard punt return for a score.
Oh, and he also threw a 55-yard TD pass in a win over Oakland Tech.
Tennyson is 5-1 overall and 1-0 in West Alameda County-Shoreline play.
All this earns our respect and him our SportStar of the Week honors!
Photo credit: Tennyson Football