Monte Vista's Sarah Brans – SportStar of the Week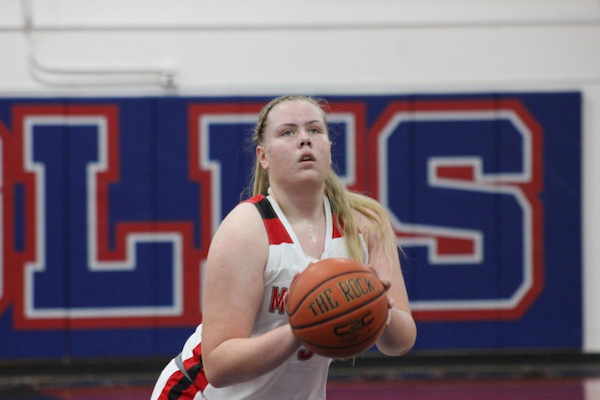 Sarah Brans, Monte Vista-Danville's Basketball Soph. Posts Double-Double earning here SportStar of the Week accolades
One of the youngest varsity teams in the East Bay got off to a stellar 7-2 start thanks in large part to the efforts of Sarah Brans.
Brans posted a double-double of 18 points and 10 rebounds in a tough West Coast Jamboree first-round loss to Monterey Trail-Elk Grove.
Monte Vista rebounded the following day to roll past Rancho Cotate-Rohnert Park and sailed into the Ruby Division consolation final on Dec. 30.
Brans is one of eight sophomores on the varsity roster. They're joined by three freshmen and one junior.
See Here For SportStars High School Girls Basketball (and all sports) Rankings.
_______________________________
CONNECT WITH US:
Follow SportStars on Twitter & Instagram | Like us on Facebook | Subscribe!
_______________________________
Photo: Chace Bryson.