More Trails. More Fun!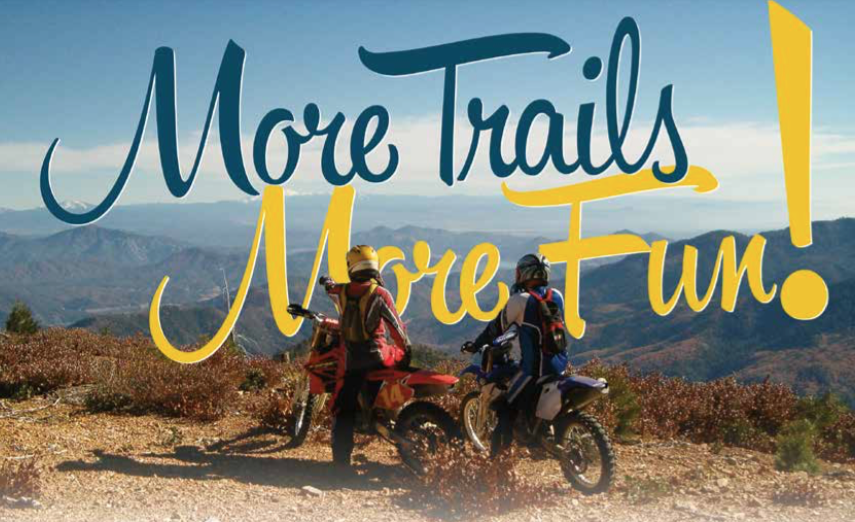 Extend your summer in Redding where you can tear up the trails and soak up the sun on the lake when you're done.
Redding already boasts 225+ miles of well-maintained trails to hike, bike, walk, run or ride, which has led to the San Francisco Chronicle calling it the "gem of the U.S. trail system."
But the more daring enthusiasts have another 250+ miles of trails waiting to be conquered in the Chappie-Shasta Off-Highway Vehicle Area. Load up your toys and navigate through Bureau of Land Management land and the Shasta-Trinity National Forest to shred the wide jeep trails in any vehicle or find the smaller tracks for ATVs and dirt bikes.
The terrain takes you through dozens of creek crossings and steep hill climbs, and includes a large staging area on the river with new facilities. To top it off, stunning scenic views of the Three Shastas — Shasta Dam, Shasta Lake and Mt. Shasta — the Sacramento River and the Trinity Alps accompany your entire ride.
After riding, the fun continues on either Shasta Lake or Whiskeytown Lake, both pristine and inviting and only minutes away. Tie up the water ski, wakeboard or tube and cruise across Shasta Lake, ideal for boating, fishing and swimming.
At the Whiskeytown National Recreation Area, you can grab a kayak or stand-up paddleboard and glide across the sparking and always full Whiskeytown Lake, which also has free kayak and paddleboard tours available. You'll quickly see why TIME Magazine labeled Redding as the "unofficial capital of kayaking." Set out to an island or small cove for a private swimming spot or hop on a sailboat and race away from the sandy shore to a tree-lined horizon of unspoiled beauty.
Don't let your summer wind down. Get out and explore Redding — where fun meets adventure.
— All copy and photos provided by VisitRedding.com