NCVA Volleyball: Two Tickets To Texas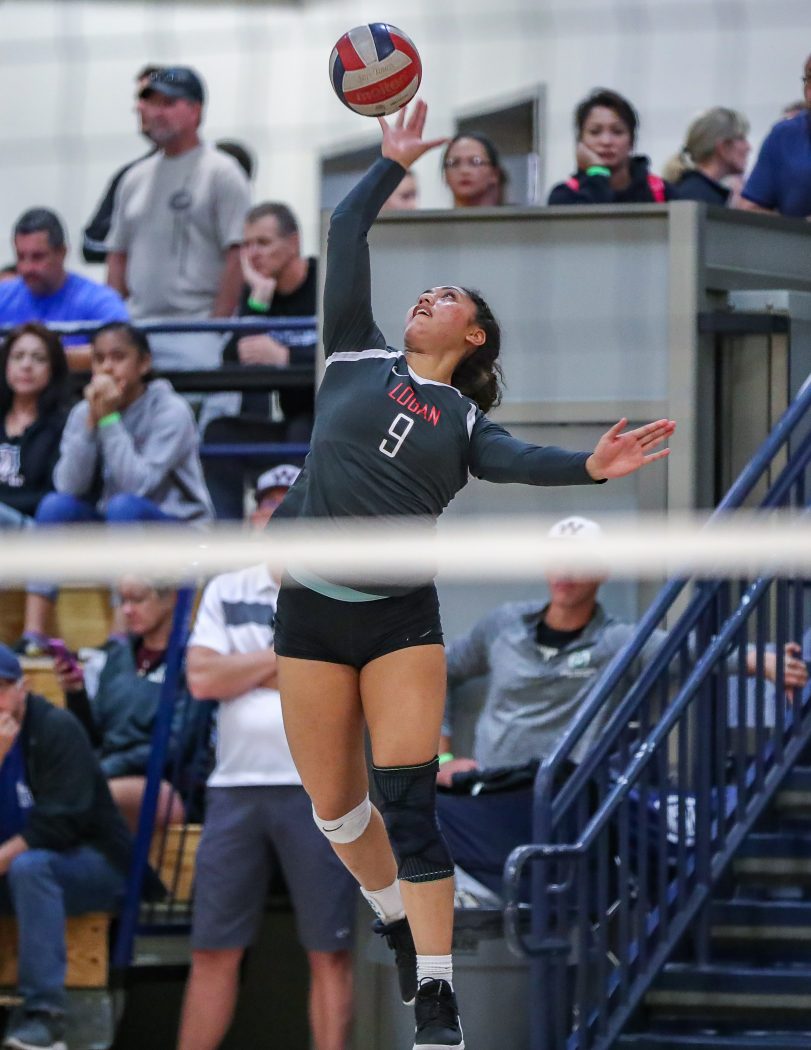 Five NCVA U18 Girls Teams Pick Up Junior National Bids In February •
Five of the Northern California Volleyball Association's top club teams have begun making travel plans for the last weekend of April.
They may feel like packing a cowboy hat.
The USA Volleyball Junior Nationals for 18s is taking place at the Kay Bailey Hutchison Convention Center in Dallas from April 26-28. Five Starz 18-1 of Sacramento, Absolute 18 Black of San Rafael, Red Rock 18-1 of Redwood City, Xceleration 18 Blue of Martinez, and Northern Nevada Juniors 18-Nate out of Sparks/Reno, have each wrapped up either National or American Division bids.
Those five volleyball teams and others could also still earn Open or USA Division bids at NCVA's Golden State Qualifier in March.
The Power Five
Not surprisingly, though, it's those five teams who are crammed atop the NCVA Power League standings. Through the first two 18s Power League events, Five Starz held a narrow 300-298 point lead over second-place Absolute. Red Rock was at 297 and Xceleration and NNJ were tied at 294.5.
Five Starz's roster includes Christian Brothers-Sacramento standout Catherine Cordano, Davis High's Tiyanane Kamba-Griffin and Woodland Christian hitting star, Meghan Trottier. The group most recently placed 16th in the 32-team Open Elite Division of the SCVA Las Vegas Classic on Feb. 16-18.
Absolute's 18 squad features Marin Catholic-Kentfield's star setter, Leah Pease, and Alhambra-Martinez kills machine, Sterling Parker. Parker committed to Colorado, and Pease will head to Valparaiso.
Red Rock features San Mateo Daily Junior Player of the Year, Grace King of Menlo School-Atherton. A Cal Poly-commit, King totaled 369 kills and 60 aces during her senior season with the Knights. Ali Silva, a Northgate-Walnut Creek standout, also plays for Red Rock.
Xceleration is the last of the four NorCal teams to earn berths. Setter Ruby Santos and middle Taumafa TuinauvaiIt of James Logan power the team. The tandem helped power the Colts to a 32-8 mark in 2018. Tuinauvai had 525 kills as a senior and committed to San Jose State.
Only the 18s junior nationals take place in April. The rest of the divisions take place over the last days of June and first of July. Many of the NCVA's lower division teams will begin earning their bids at the NCVA Far Western National Qualifier events in Reno in April.