Nick Yorke, Boston Red Sox 1st Round Pick | SportStar Of The Week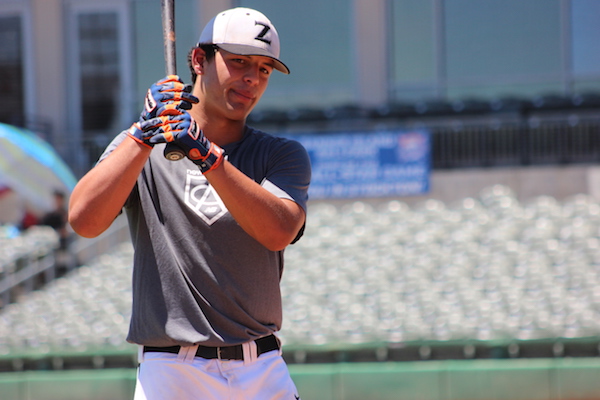 NICK YORKE Archbishop Mitty-San Jose – Baseball – Senior
Despite having his senior season all but wiped out because of the Coronavirus, something tells us that the recently-graduated Yorke is a lot less bummed after June 11. That's when the Boston Red Sox made him their first-round selection (17th overall) in the MLB First-Year Player Draft.
Yorke was the
West Catholic Athletic League Player of the Year
 as a sophomore in 2018. Last year, while a shoulder surgery kept him from playing shortstop, he still served as Mitty's designated hitter and batted over .500 with 40 RBI. He had a full-ride to play collegiately for Arizona, but is reportedly going to sign with Boston for less than the recommended value of $3.61 million for his draft slot.
In post-draft coverage, Yorke's skills at the plate were compared to Kevin Youkilis, a former two-time World Series champ with Boston. Whether he'll suit up at all in 2020 for his new organization is unknown. There's a strong chance that there will be no minor league season, so his first real action may not come until the Arizona Fall League (if it happens), or spring training 2021.
Yorke's younger brother Zach will be a junior for Mitty next season. His older brother Joe was a freshman at Boise State this spring and started in 12 games before the season was cut short.