NorCal Volleyball Club's First 11U Power League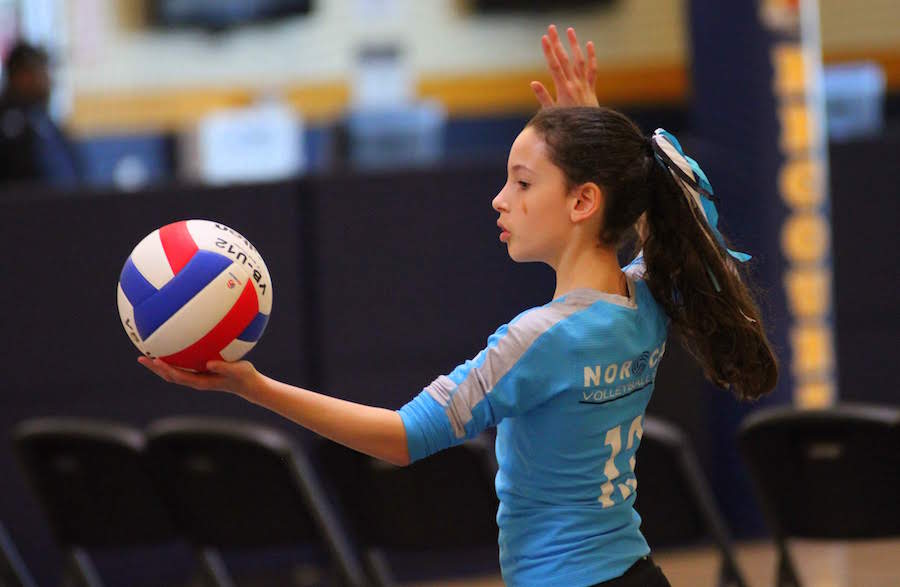 NorCal Volleyball Club:
Coaching the NorCal Volleyball Club's first 11U Power League team. Robin Enciso wasn't sure what to expect at a few of those first qualifying tournaments.
"Some of it was like, 'Let's just cross our fingers and see how many pass-set-hits we can get," said Enciso. Now in her ninth year at the Pleasanton club. "And serving over the net, it was still a bit of a struggle."
Fast forward four months and the NorCal 11-1 Black is one of four Northern California Volleyball Association teams qualified for USA Volleyball's first Junior Nationals tournament for 11-year-olds.
NorCal Black, Marin Juniors 11 Black, SF Tremors 11-1 Cheetahs and SF Elite 11-Bill are headed to compete in Detroit from June 29-July 1.
"It's amazing how far they've come," Enciso said of her NorCal group. "Our practice times are alongside the 12s. It's really a lot of fun to see how they can hang in and hold their own against them now."
Enciso has spent most of her coaching career with high school programs and club teams at the 15- to 16-year-old age group level.
In 2017 she headed NorCal's 12U AAU team before agreeing to take on the club's first 11U team this season.
With such a young group, Enciso made a point not to get too technical with offensive sets. What's transpired is a group of players who have all become proficient at a number of different skills.
"It's actually led to a much more versatile group. Which is pretty cool," the coach said. "They're all hard workers, too, and they've loved to learn and get better. It's been a lot of fun."
NCVA No Dinx/Girls Power League:
The NCVA has supported the 11-year-old age group from the get-go, offering a No Dinx/Girls Power League as well as a No Dinx/Far Western Qualifier. The results are evident in the four qualifying teams.
"It's caught the eye of other clubs now," Enciso said of her team's success as a result of Power League play. "At Far Westerns, other teams were coming around to watch us. You could hear them saying, 'Wow, so this is what a Power Team looks like.'"
Whether it leads to success in the Motor City is unknown, but the girls are excited to find out.
NorCal 11-1 Black is comprised of Alison Cook, Chelsea Hom, Ellie Hunt, Sophia Casanas, Brooke Bergeson, Mikayla Bulaon, Sophia Allison, Jessica Trask, Mirudhula Muruganandham, Samantha Wang, Abby Krause and Annie Qian.