Placer County Pentathlon Returns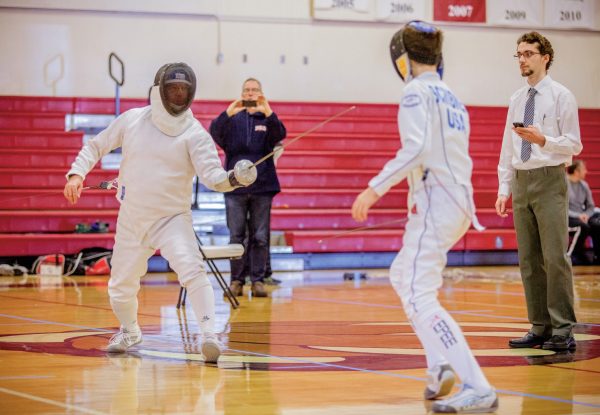 Have you ever wondered if you have what it takes to compete in a pentathlon? Well now is your chance to find out! The second installment of the Placer County Pentathlon is returning to Rocklin on Saturday, Jan. 27 at Sierra College and registration is currently open. Placer Valley Tourism is excited to be teaming up with the Berry Athletic Foundation to bring this unique competition to Placer Valley.
The Placer County Pentathlon consists of fencing, swimming, running and laser pistol marksmanship, all of which will take place on the Sierra College campus. The best part is — no experience is necessary and ages from 7 to 70 years old are welcome! Introductory lessons in fencing and the laser pistol marksmanship are available before the main event.
"Many participants have little to no experience in at least one of the elements," pentathlon event organizer Simon Pitfield said. "In fact, a young lady at last year's event took her first fencing lesson the night before the event and did great!"
_______________________________
GET CONNECTED:
Follow SportStars on Twitter & Instagram | Like us on Facebook | Subscribe!
_______________________________
Placer County Pentathlon Schedule
The tentative Placer County pentathlon schedule for the day starts with fencing at 8 a.m., moves onto swimming around 11 a.m. and then has the combined run and laser pistol marksmanship at 1 p.m. The registration fee is only $75 and group rates are available.
"This is a wonderful family activity. This year we have a family of nine participating from a 7-year-old child to the parents, grandparents, aunts and uncles — truly a family affair," said Pitfield. "We are expecting close to 50 participants overall, making the Placer County Pentathlon as one of the largest regional pentathlons."
If you'd like more information or would like to register simply go to: www.davispentathlon.wordpress.com. There are no fees for spectators! We hope to see you there!