BMX To The MAX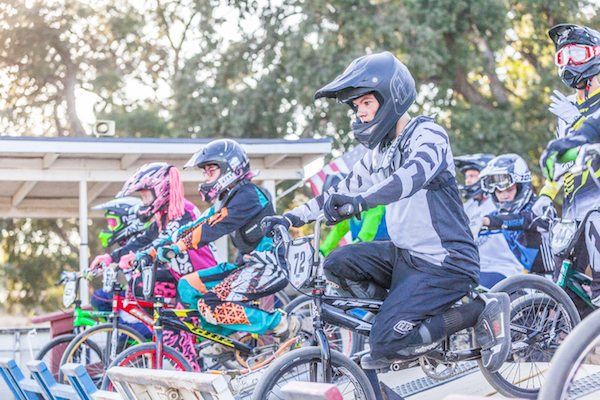 Roseville's Oak Creek BMX Facility Prepares To Host Summer Nationals Event In Late June •
On June 22-24 the USA BMX Summer Nationals are racing into Roseville. Here at Placer Valley Tourism we couldn't be more excited! 
This three- day event will bring thousands of riders and spectators from around the nation to Oak Creek BMX in Roseville.
Oak Creek has been making dreams come true for riders young and old since 1985. It's the dedication of track owners and operators, Bruce and Linda Minton, that has made it possible. Their facility has continually been ranked the No. 1 track in Northern California.
Placer Valley Tourism gave a $10,000 capital improvement grant to Oak Creek last May. The donation was to help fund a track rebuild that would keep it competitive and eligible for national events.
"We got the nation's best in the BMX track-rebuild business, Billy Allen, to head up this project," USA BMX rider and long-time champion for Oak Creek BMX Kent Elliot said. "The focus being to bring Olympic BMX riders and national events back to Roseville — mission completed!"
USA BMX National Coordinator Chris Luna shared Elliot's excitement.
"We are so excited to bring the Summer Nationals back to Oak Creek," Luna said. "Bruce and Linda Minton have done so much for the sport of BMX and we are fortunate to have them as track operators at this facility, This event will attract over 1,000 participants from all over the country as well as other parts of the world, and would not be possible without our great partners at PVT."
Mark your calendars for June 22-24 if you want to see some of the fastest riders nationwide tear it up on the track. Friday, June 22 the racing will take place from noon to 9 p.m.. Saturday, June 23 the schedule is 7 a.m. to 5 p.m., and Sunday, June 24 these champion riders will race from 7 a.m. to 3 p.m. Parking is $10 daily. Oak Creek BMX is located at 648 Riverside Ave., in Roseville.
— All copy and photos provided by Placer Valley Tourism