SoCal Cycling League Share the Ride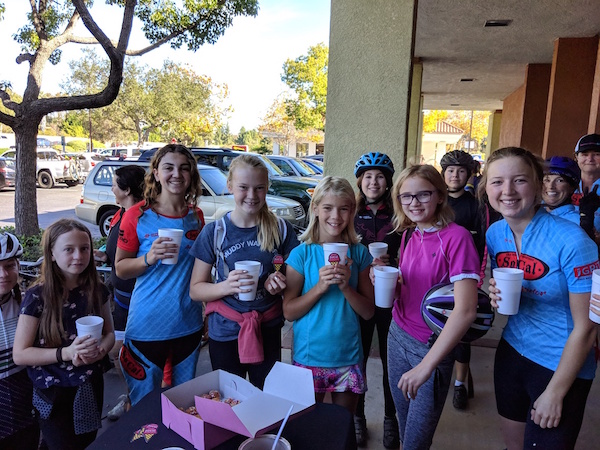 SoCal League Executive Director Matt Gunnell wishes you a Happy Holiday. He also wishes you could see the immense joy on his 1200 riders faces when they take on the tracks in his SoCal League interscholastic mountain bike program.
The league, organized in 2008 to provide a well-defined race season for high school student athletes is the premiere interscholastic mountain bike program and part of NICA, the National Interscholastic Cycling Association headquartered in Berkeley.
Grunnell's efforts are fueled by sponsorships and donations, and that's why at the close of the 2018 season, he feels incredibly grateful to his SoCal extended family!
He says, "Supporters, like you, change lives through cycling. Because of you, more than 1200 student-athletes, families, coaches, and communities have experienced the joy, challenge, and camaraderie of participating in a SoCal League event this year (amongst over 18,000 across NICA). Thank You!"
Help us Share the Ride
Your commitment to youth development allows SoCal League to continue its mission of building strong minds, bodies, character, and communities through cycling.
"With your support, Grunnell says, we can build upon great programs such as SoCal GRiT (Girls Riding Together), Teen Trail Corps, and arguably most importantly, our Coach Training program.
All this while helping to ensure we are meeting the needs of all coaches and student-athletes and getting #morekidsonbikes!
You can help ensure that every youth is empowered to be part of a thriving and engaged cycling community.
A community where student-athletes find friendship, a sense of belonging, and mentorship.
Where when you haven't had your best day you can dive in for a hug and have a friend tell you "its okay. You gave it your all."
A community where youth have fun, build character and are engaged with their peers in a non-judgmental environment. Where teenagers from competing teams encourage and appreciate one another upon completing their races.
#morekidsonbikes!
Make a year-end donation to the SoCal League's Share The Ride Campaign and become a member of the Donor Paceline.
Your tax-deductible gift helps build capacity and sustainability by lower barriers of entry to the program.
Read About NorCal Cycling League here