Timing & Impact: The Science Of Covers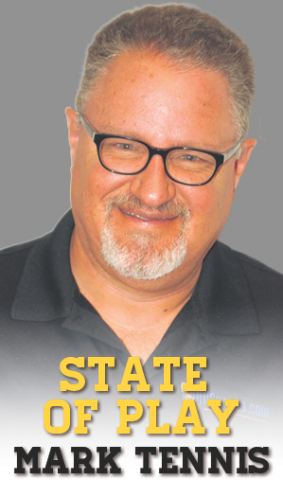 It can be quite a thrill to be featured on the cover of a magazine, whether it's a regional/statewide high school sports publication like SportStars, or Time Magazine.
   Former Pitman-Turlock three-sport standout Colin Kaepernick of the San Francisco 49ers was on the cover of Time in late September, perhaps the most well-known weekly news magazine in the world.
   Kaepernick, who has raised the issue of what is an acceptable or unacceptable form of protest during the playing of the national anthem, was preceded on Time's cover by a group of late-night comedians and political humorists. One week after Kaepernick's cover it was Russian leader Vladimir Putin.
   For this issue of SportStars, it's Pittsburg High football running back Montaz Thompson, who has begun the 2016 season looking arguably as much of an All-State player as nearby Najee Harris of Antioch.
   As a former national (Student Sports) and state (Cal-Hi Sports) magazine editor, the reasons for why someone is put on a cover can be myriad. My rule was always to look for at least three hooks in the actual story that was to be used for the cover: significance, human interest, timing.
   One of the best covers ever done at Student Sports came when it was decided to put LeBron James from St. Vincent-St. Mary's of Akron, Ohio, front and center a few weeks before his junior season. Common practice for basketball is to wait for a player's senior season to be on the cover, but we could tell that LeBron was more than special and saw an opportunity to present a cover story about him before any other magazine. 
   It worked. With the headline "King James "" A New Version," the LeBron cover story we did was out six weeks before Sports Illustrated's "The Chosen One." 
For this issue of SportStars, editor Chace Bryson explained why Montaz Thompson was selected: "He's on the verge of breaking several Pittsburg rushing records as the Pirates prepare for a grueling Bay Valley Athletic League schedule."
   Another memorable one we did at Student Sports was when we got the late Junior Seau to do a cover shoot with us at Laguna Beach. He was just finished at USC, getting ready for the NFL draft and we paired him with a current top high school linebacker, which was Willie McGinest of Long Beach Poly. Willie, who now works for NFL Network, had some photos taken of himself on Junior's shoulders. Willie later wore the same number (55) at USC and with the New England Patriots.
   If you're wondering, the last former California athlete to be on Time Magazine's cover before Kaepernick was the late Robin Williams from August of 2014. That was when the legendary actor/comedian died in Marin County. Williams played soccer and ran cross country when he attended Redwood-Larkspur.
   Another recent former NorCal athlete to have appeared on Time's cover was Jeremy Lin of Palo Alto (the NBA basketball player) in 2011. It was not a normal Time cover, however,  because Lin wasn't on the cover of Time's U.S. and European editions. He was on the cover of its Asian editions. So who was on the cover that week for the U.S. and European editions: North Korea dictator, Kim Jong-un.
   Bet some of you never thought you'd ever see the name Kim Jong-un in SportStars.