Tommy Troy Los Gatos Baseball Honored SportStar of the Week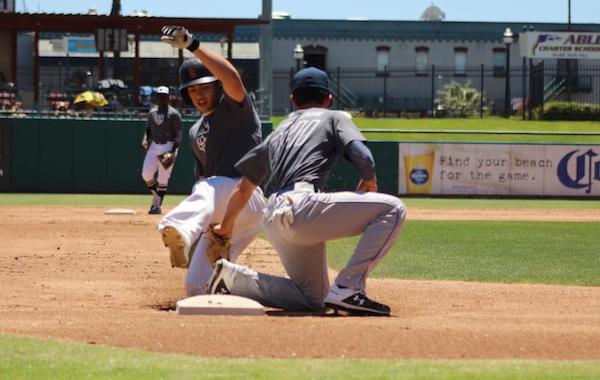 Tommy Troy, the Stanford-bound infielder, competed for the Northern California team in the prestigious Area Code Baseball showcase event in Long Beach from Aug. 5-9.
Troy had his best day on Aug. 8, the only day NorCal had a double-header in the round robin schedule.
He started both games and combined to go 2-for-5 with a double, three walks, four runs scored and two stolen bases.
NorCal went 2-3 in the event, with every game decided by one run.
Feature fhoto: Chace Bryson
About the Area Code Games
The top 220+ high school players from across the country in the class of 2020, 2021 and 2022 try out.
 Eight regional teams play in a five-day showcase in California. The rosters feature the best baseball players from around the nation. Each compete at the highest level, while being evaluated at the highest level.
Scouts from all 30 Major League teams and the Major League Scouting Bureau attend.
This tournament serves as the beginning of a nine month interview process culminating with the Major League Baseball Draft the following June.