USA Boxing's 2019 Last Chance Qualifier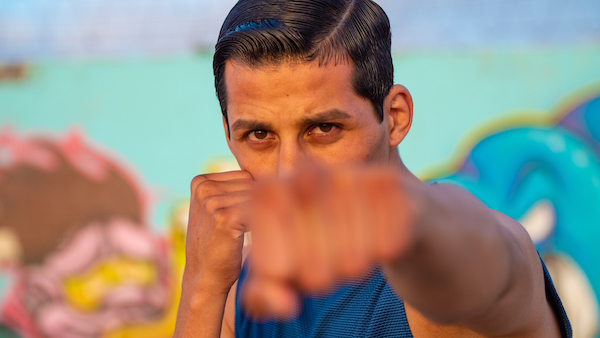 Gloves are On! USA Boxing's 2019 Last Chance Qualifier Comes to Oxnard…
National PAL Boxing Tournament Takes Place November 1-9, 2019 and offers last shot at Team USA 2020 Olympics.
Spectators and elite boxers are invited to participate in this prestigious tournament. It's one of the largest amateur boxing tournaments in the country.

See it Ringside
The tournament is also a Last Chance Qualifier for a spot on Team USA to compete in boxing for the 2020 Olympics in Tokyo. The tournament is presented through a renewed partnership with National Police Athletic/Activities Leagues, Inc. (PAL), Oxnard PAL and USA Boxing.
_______________________________
GET CONNECTED:
Follow SportStars on Twitter & Instagram | Like us on Facebook | Subscribe!
_______________________________
The Oxnard PAL Boxing Gym located at 350 S. K Street will hold the tournament.  Ticket prices are $10 for adults, $5 for children and free for children 5 and under. Ringside tickets are $15 and multiday passes are $30.

Boxnard – Cali's Boxing's Hub
Rich in the boxing tradition, Oxnard is a hub for boxing. As a result it's home to many amateur and professional boxers. Some of whom have been born and raised within the city limits. Others who have moved to Oxnard specifically to train.
In fact, Oxnard even has an appropriate nickname – "Boxnard".
For visitor information on Oxnard and listing of hotels, go to  https://visitoxnard.com/nationalpalboxingtournament.  For updates and information on participation for the National PAL Boxing Tournament, visit www.OxnardPALBoxing.com.  .
About Oxnard Convention & Visitors Bureau (Visit Oxnard)
Oxnard is an easy drive up the coast from Los Angeles and down from the NorCal. Enjoy visiting Oxnard's uncrowded beaches. Also explore the many diverse attractions and outdoor adventures that are unique to the area.
A wide variety of hotel accommodations are available. These range from mid-priced rooms to oceanfront and seaside settings. For more information, call the Oxnard Convention & Visitors Bureau at 805-385-7545. Or visit the website at www.visitoxnard.com.