USTA Serves up L2 Ranking Tournament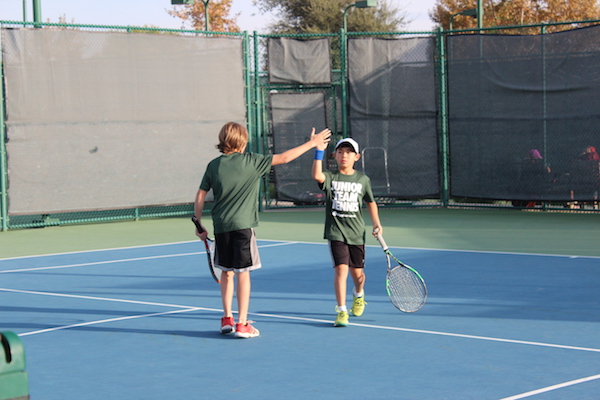 USTA will be hosting its National L2 Ranking Tournament, May 19-22 at Johnson Ranch Racquet Club. This exciting four-day event will showcase the top 32 tennis players in the United States for each of the following age divisions: Boys 12 & 14 and Girls 12 & 14. Players will check in on Friday evening and matches will start around 8 a.m. on Saturday, May 20. Come watch these future Wimbledon hopefuls duke it out on the courts! There is no fee for spectators. Johnson Ranch Racquet Club is located at 2501 Eureka Rd in Roseville.
Go to USTA Event site for more info
Places to stay; LODGING – HOST HOTELS (Roseville) It is highly recommend you don't wait to make hotel reservations as the room blocks will sell out. If you feel fairly certain your player will be accepted, please don't wait! Cut-off for guaranteed rate reservations is May 12 based on availability.
ABOUT PLACER VALLEY TOURISM
At Placer Valley Tourism, your success is our joy. Below is a partial list of services that we offer to allow you to focus on other aspects of your very special event.
We search nationally, regionally, and locally for outstanding events to recruit and serve
We appreciate the tourism value, number of room nights and economic impact of events
We assist event planners by matching our facilities with your needs
We will request competitive proposals from every Placer Valley hotel to assist you
We build event-specific web pages, complete with area information and the convenience of clicking all the way through to booking accommodations without leaving the site
We provide financial grants to assist significant tourism generating events
We provide media relations and publicity assistance
We offer hospitality volunteers for selected significant events
ABOUT JOHNSON RANCH RACQUET CLUB
Johnson Ranch is a full service tennis and fitness club. Built on two 12-acre sites expanding on both sides of Eureka Road (main club on NORTH side – Registration and additional courts on SOUTH side), featuring 32 tennis courts between the neighboring sites. Two clubhouses; one a 23,000 square foot complex, the other a 25,000 square foot complex filled with an incredible selection of fitness equipment, clean facilities and nationally-certified, welcoming staff members. 3,000 square foot Children's Play Center. Free day-use locker rooms, including junior locker rooms at both sites. Onsite Pro shop, massage (by appointment), full café/restaurant, ice machines, towels at each site.